Zagreb easily over Lovcen, waiting the clash against Metalurg
03.12.2013.

•

SEHA GAZPROM LEAGUE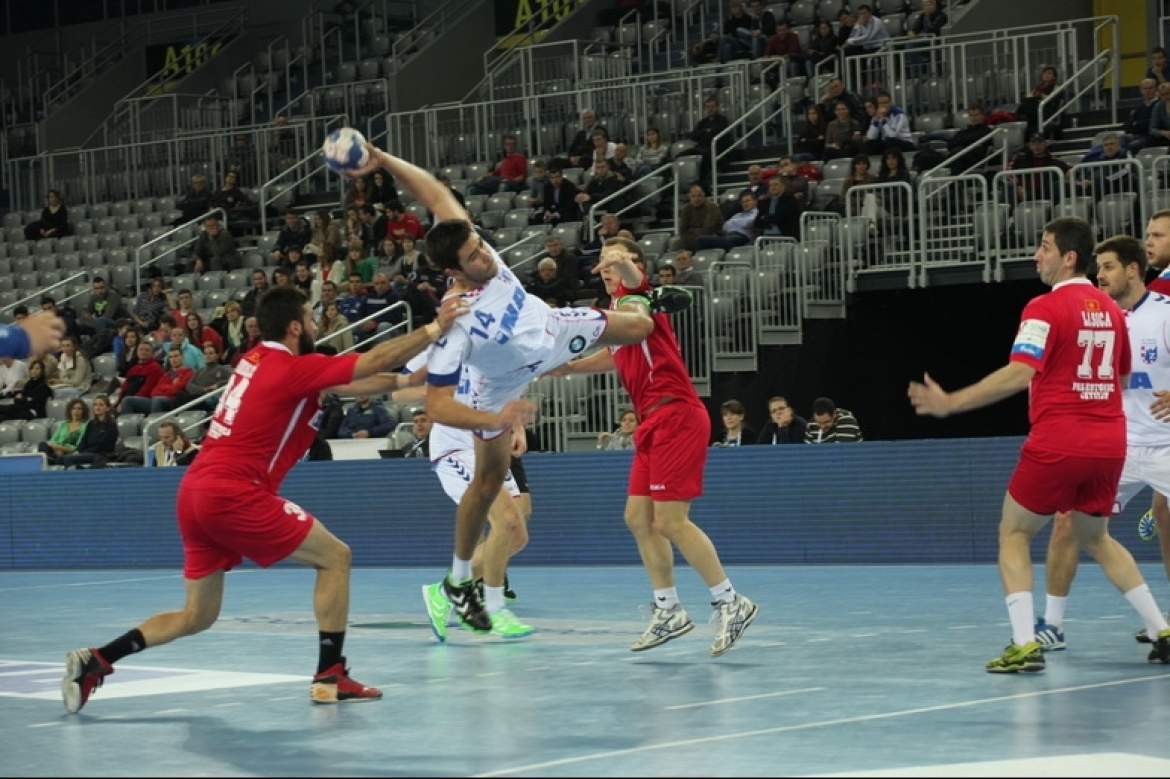 Zagreb has easily won the match against Lovcen and taken over the lead in SEHA GSS league. In Zagreb Arena Lovcen was serious opponent only in the first half but in the end it was a clear win for Zagreb 38:27 (17:14). Lovcen has taken the lead at 3:7 but after that Zagreb got back with 7:0 series. Interesting is that Zagreb managed to do another 7:0 series which has, in the second half, definitely decided the match. Important to mention from Zagreb's team is that Tonci Valcic was great as a pivot, Sebetic with 7 goals and Ivan Stevanovic with some great saves especially in the second half. In Lovcen't team best player was traditionally Igor Markovic.
Boris Dvorsek, CO Zagreb's coach:
Our entrance into the match was really bad but after a time-out we've started and the only question was how much it will be in the end. I am happy with how young players have apporoached the match, fast and serious. Season goes on and I believe match against Metalurg will be true league's derby.
Luka Sebetic, CO Zagreb's right back:
Loss to Celje was really bad for the team, we were empty. We needed a win like this to show ourselves we can do it. Match against Metalurg will be a real derby, I hope in a good atmosphere.
Zoran Abramovic, Lovcen's coach:
It seemed like we were afraid of the lead we've managed to take in the first few minutes. We 've simply lost idea. Our schedule was really hard last week, probably too hard. We have to turn to opponents that we can play with and Zagreb is surely not the one.
Igor Markovic, Lovcen's left winger:
It was a bad moment for the match against Zagreb and we aren't on their level. They've underestimated us in Cetinje, I hoped for something like that here too. We've done much in the last month and the match against Meshkov is the next step. I believe in us.