BSU looking to finish Group Phase with a good performance against favored Motor Zaporozhye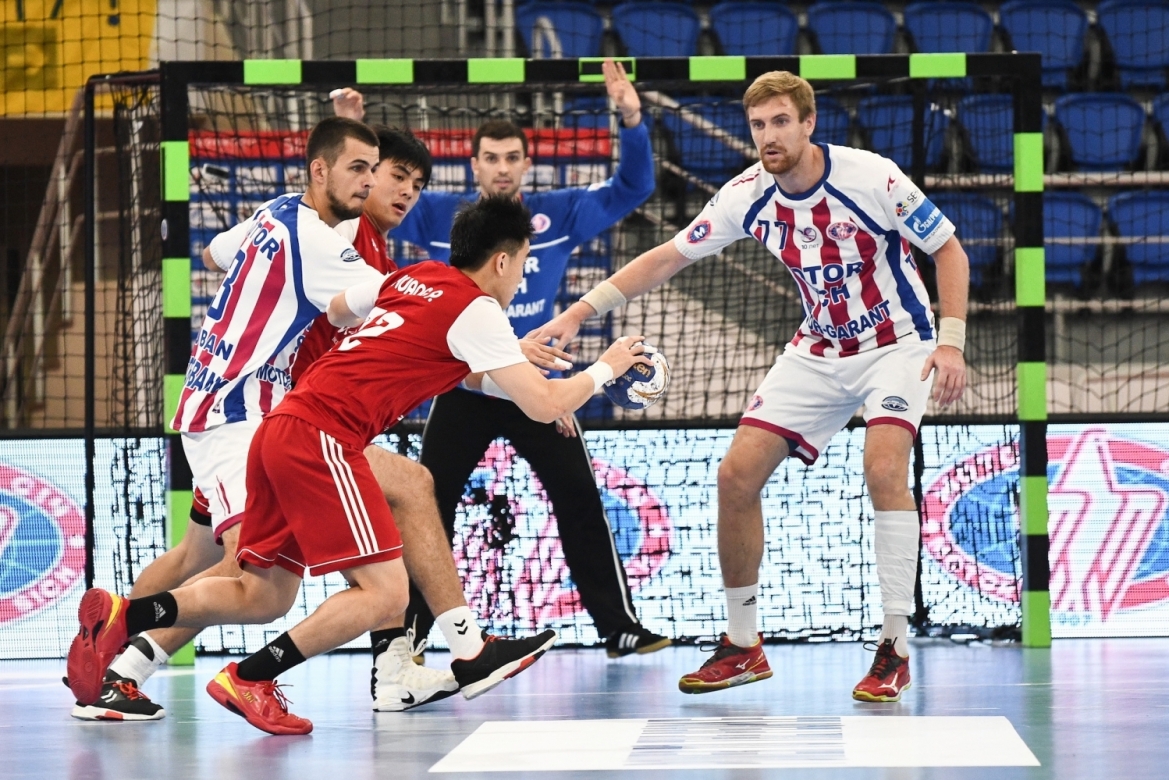 Beijing Sport University will on Saturday evening (17.15 CET) in what will be their final SEHA Group Phase match of their rookie season in one of Europe's strongest leagues, welcome Motor Zaporozhye. After delivering a solid outing against Nexe a few days ago, especially in the first half when they were able to stay levelled with Croatian vice-champions, coach Sola and his guys will most definitely look to repeat a quality performance against another highly-favored side.
In their premier encounter of the season Ukrainian champions managed to reach a dominant 41:19 home win and they will surely look to come out on top once again which help them solidify their second position in Group A. This will not be their final match of the Group Phase of the season as they will in a few days, on Monday, host Vojvodina and an eventual confident win would surely boost them with self-confidence prior to that one.
Match will be broadcasted on Arena Sport (in Croatia), XSport (in Ukraine) and VKontakte (in Russia, Belarus, Ukraine).
Vlado Sola, Beijing Sport University coach:
Considering the fact we're playing a team that's fairly strong, I'd just like to see us deliver a better performance than we did last time. The result is not a burden for us. Goal is to put tactics to test, have offense look more fluid and improve on defense. This is our main goal before the winter break and if we could, by that, stay levelled at least until the half-time break like we did against Nexe that would be amazing. However, we have to focus on ourselves and see where it eventually brings us.
Ma Changzhen, Beijing Sport University player:
Match on Saturday will be our last one this year and we'll try to deliver best possible performance. Goal is to showcase our progress once again, we're really looking forward to each and every opportunity to do so.
Rostislav Lanevich, Motor Zaporozhye coach:
BSU have in the last round managed to deliver a strong outing against Nexe fighting for every possession and I believe they will do that in the match against us as well. They lost nine in a row and I'm sure they would be happy to grab some points at home which is why we expect them to come out there fully motivated and try to grab a win. This is their rookie season in European handball and it's clear they've already managed to make a huge progress from where they were in the beginning of the season. They are significantly better, their goalies were on a good level against Nexe providing them with an opportunity to fight for a positive result and their backs were combining well. Therefore, we do not expect an easy match in Zagreb.
Eduard Kravchenko, Motor Zaporozhye player:
Defeating BSU won't be an easy job. I mean, they do have a young team with not a lot of experience but they are trying really hard to do their best. They have a desire to play and win but we'll do everything we can to defeat them and bring three points back home.