7M – Filip Vistorop: "It would feel great to finish the first part of the season with wins over Veszprem and Meshkov"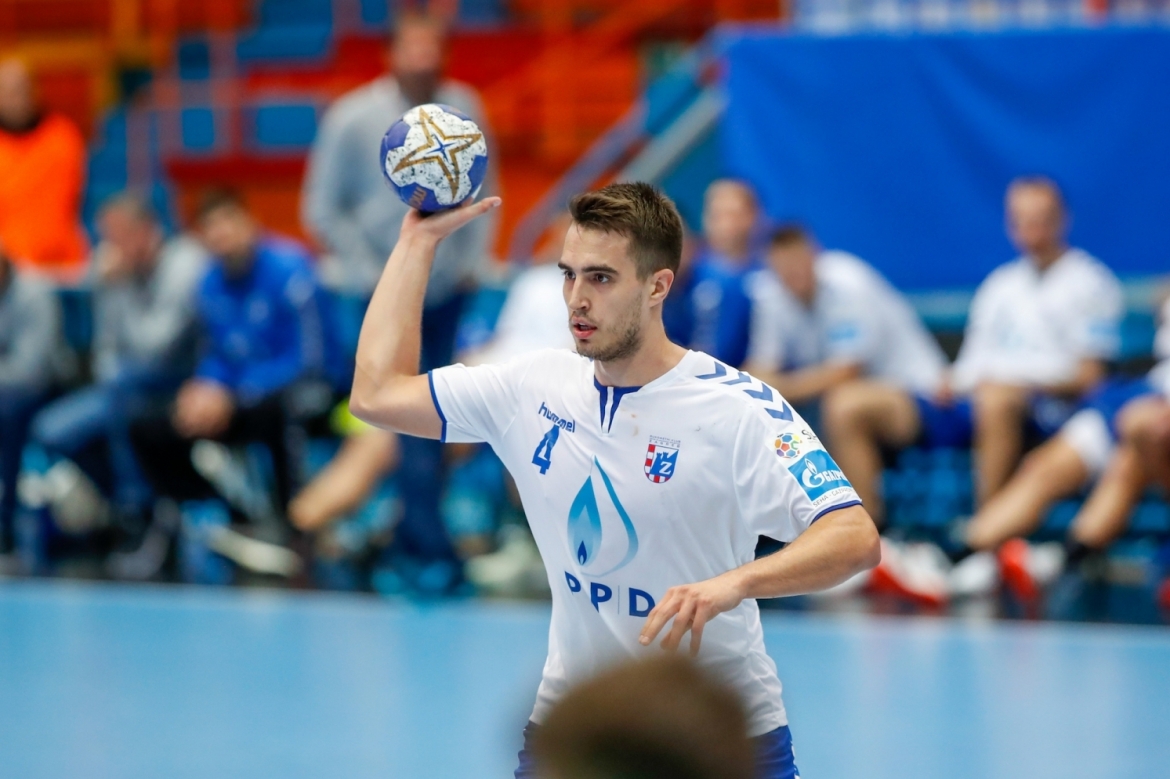 One of the players who has without doubt managed to take advantage of the opportunity given to him by coach Veselin Vujovic is young Croatian national team player Filip Vistorop.

After series of great outings on a junior World Championship and a silver medal in Spain where he was, along with Josip Sarac, carrying Croatia, Vistorop has been getting more and more chances to prove what he's capable of in Zagreb's jersey.
I am really happy about that. Honestly, I wasn't expecting I'll be playing this much because World Championship was quite exhausting and I came back with an injury but we've really been working hard and I've been getting a lot of opportunities. Huge experience for me definitely, one I've never had before. Transition from younger categories to seniors was quite hard but I think I'm doing a good job.
End of the first part of the season is bringing the end of the Group Phase of SEHA - Gazprom League season. Two more matches are ahead of you, against two of the greatest rivals in Group B – Veszprem and Meshkov.
Tough two matches but also a big chance for us to reach our goal of finishing second in our group. We need only one win to pull that off. Finishing second would mean booking a direct quarter-final ticket and probably an easier path towards Final 4 where we definitely want to go. Veszprem are probably the biggest favorites to go all the way this season and only two days later we'll play against Meshkov. Of course, we'll try to come out on top in both of those matches but in case Veszprem arrive with their best roster we'll try to save ourselves for what will be waiting for us in only two days because that match might prove to be the key one. That would also be a great way to close the first part of the season which wasn't really ideal. And a good introduction for what lies ahead.
Are you a left back or a playmaker?
I feel like players have to be capable of playing on multiple position, wherever his team needs him in any given moment but if you ask where do I rather see myself I'd have to say as a playmaker.
Coach Vujovic says he's having the most problems trying to figure out the right defensive scheme because not many players are capable of delivering on that side of the court. What do you think about that?
I think he really is right. I have to add though that I'm used to playing defense, I've been playing it back in my Zrinjski days. I can do certain things but a lot depends on what coach has in mind, his tactical ideas. Physically I'm still probably not on the required level for the Champions League but I feel like I'm getting there.
How hard is it to play in PPD Zagreb?
It's not hard to play, it's hard to meet all these goals. This feels different for me when I'm comparing it to the national team because I don't really have as much freedom. There are a lot of rules that are not always really easy to follow but I'm trying my best. Of course there are good and bad days and I'm working on minimizing the amount of bad ones.
Sometimes you kind of look not interested out there.
I've already heard that from many people but trust me it's not like that at all. My body language is obviously like that because I've really been hearing that and I'll try to change it.
What is it like to work with Veselin Vujovic?
He's really helping me a lot. I really like it because he knows what he's talking about and has a lot of ideas and advices that can help. He's trying to get us to think about what we're doing. His questions are never simple, they are always meant to make you think about a certain problem, both on and off the court. I mean he used to be the best player in the world so he can definitely help a lot.
Why is Filip not using his excellent shot a bit more? Vujovic used to that in a spectacular manner back in his days.
Maybe because there is a certain fear I might make a mistake. I feel bigger pressure than I've ever felt before. It's something completely new for me and I'm slowly getting rid of it.