Ravnic: "We have to go full strength against Spartak!"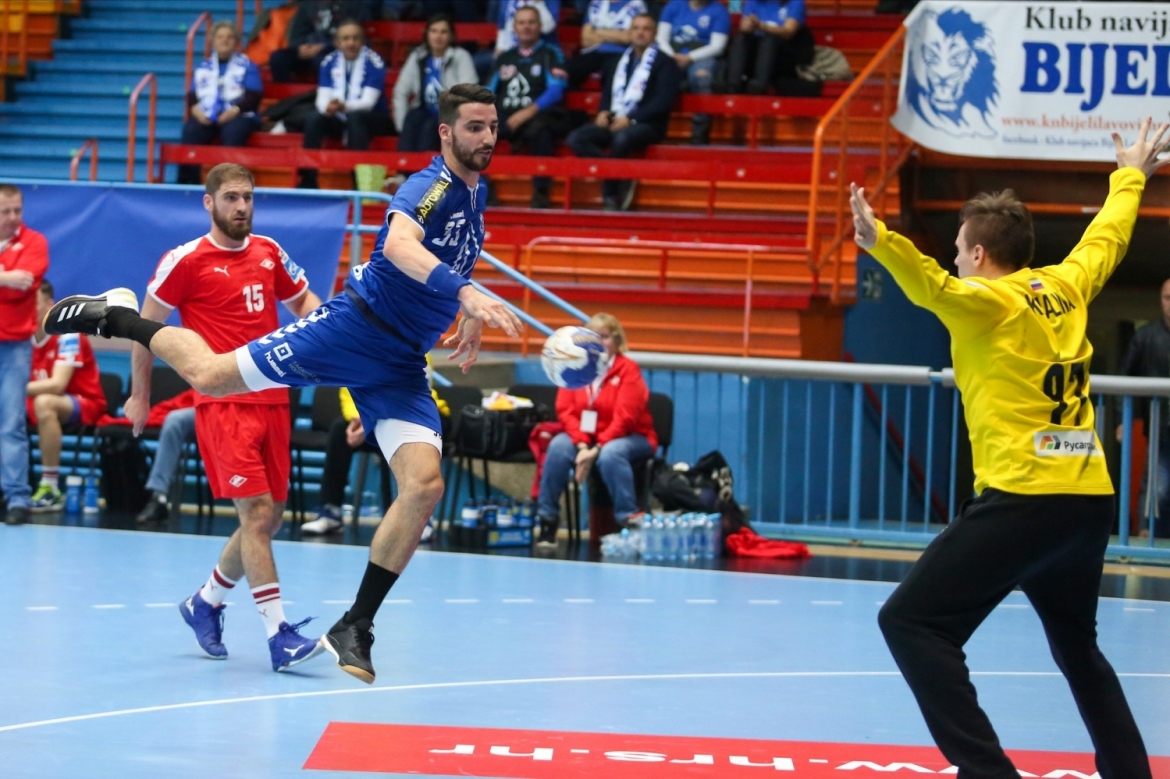 PPD Zagreb will on Wednesday (20.55 CET) in Croatian capital welcome Spartak. For Zagreb "Lions" this will be first out of three matches they'll play in only five days with Veszprem coming to Croatia on Saturday and Meshkov on Monday. Coach Vujovic and his players are aware of the tough schedule ahead of them but also the fact that if they manage to win all those three matches they'll finish the Group Phase on top of their group.
They have already managed to defeat Spartak this season in their premier encounter a few weeks ago. Zagreb were then dominant winning 39:23 but it is clear coach Kosmodemiansky and his guys have managed to draw some conclusions from that one and will be coming to Zagreb with an intention to grab a win.
Match will be broadcasted on Arena Sport (in Croatia), Arena Sport (in Slovakia), Match TV (in Russia), Sport TV (in Slovenia) and VKontakte (in Russia, Belarus and Ukraine) so make sure to tune in!
Veselin Vujovic, PPD Zagreb coach:
Tough three matches are ahead of us although we know that if we win them all we will finish the regular part of the season on top of our group. First opponent will be Spartak on Wednesday in a match in which we're still not sure if they'll change anything regarding their roster from the first time we played them this season. We respect everyone but the only thing that bothers me is the fact we'll play a lot of matches in a short period of time against Champions League bound teams. After some time we'll finally be able to count on all players in this one and I hope we'll manage to prove why we're given favorite role against Spartak. However we'll go full strength in final two matches of the first part of the season as well.
Valentino Ravnic, PPD Zagreb player:
Exhausting week is ahead of us with three matches in only five days. In the first one we have to give our best without underestimating opponents and calculating. We are favorites but we'll have to prove that out there. Veszprem and Meshkov both have quality players and we'll do our best to reach best possible position after the end of the Group Phase of SEHA season.
Vladislav Kosmodemiansky, Spartak coach:
We've arrived here with an intention to grab a win and get some experience. Our players are young and full of ambition. Before our premier encounter of the season against Zagreb our players were nervous and weren't able to handle the excitement. However, I think things have changed now and I believe we'll deliver a better performance now. I think it's going to be an interesting match.
Nikita Avtonomov, Spartak goalkeeper:
Every player in our team wants to defeat PPD Zagreb. Our first trip to Zagreb wasn't as successful as we hoped it will be but we've managed to draw some conclusions. We'll now do our best to reach our goals in the match ahead of us. We know which are both strong and weak sides of Zagreb's game and I believe we're up to a good one on Wednesday.