Croatian derby in Gradski vrt
16.11.2013.

•

SEHA GAZPROM LEAGUE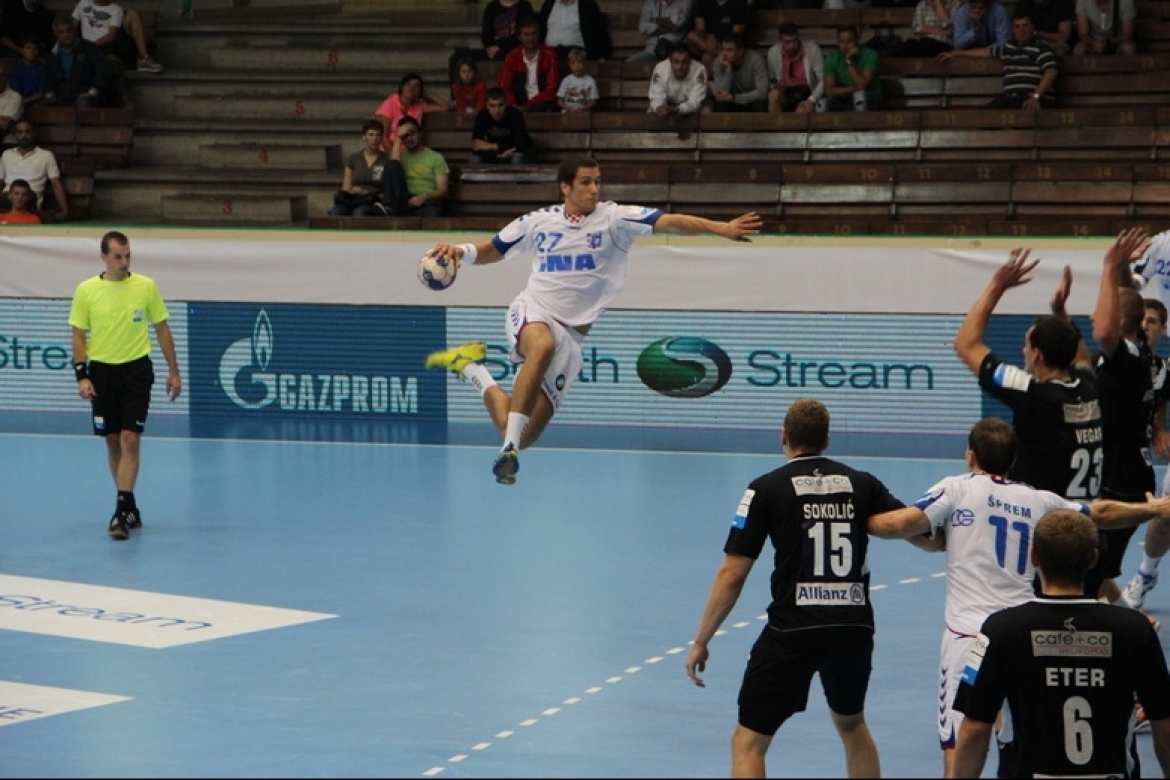 On Sunday (19:00) sports hall Gradski vrt in Osijek will host Croatian derby of SEHA GSS league. NEXE will host SEHA league champion CO Zagreb. It will be their second match in this season. In the first round CO Zagreb won 37:30. Of course Croatian champion is favorite in Sunday's match and NEXE is aware of that.
- There are no many new things to say about Zagreb. That is a team with many junior and senior national team players, so it wouldn't be fine from us to say that we will win. CO Zagreb is European handball institution. Few days ago they lost match in the Champions league in Germany. Maybe it would have been better for us if they had managed to win because this way they'll be very motivated to show their quality, said Zdenko Kordi, NEXE's coach.
NEXE's player Igor Vujic respects Zagreb.
- Zagreb is not as good as it was, but they are still very good team. I hope that a lot of spectators will come to enjoy Croatian derby, said Vujic, ''All black'' left back from Slavonia.
Zagreb will come to Osijek three days after Champions league match. On Thursday Zagreb lost to German RN Löwen. NEXE doesn't have such quality but Zagreb's coach surely doesn't want to underestimate hosts.
- NEXE is a 'complete' team. They are young but they are playing much better than last year. Also we didn't have much time to prepare for this match. But I still expect our victory, Dvorsek said.
On the list of injured players are still Kovacevic and Brozovic and on the other side Sandrk and Obranovic are back in team. Zagreb's fans are also expecting a lot from Stipe Mandalinic, who scored nine goals on Thursday.
- I am glad to be back. But of course I am not satisfied with a loss. Now we expect Croatian derby. We must respect NEXE, but I believe in our victory, concluded Mandalinic.