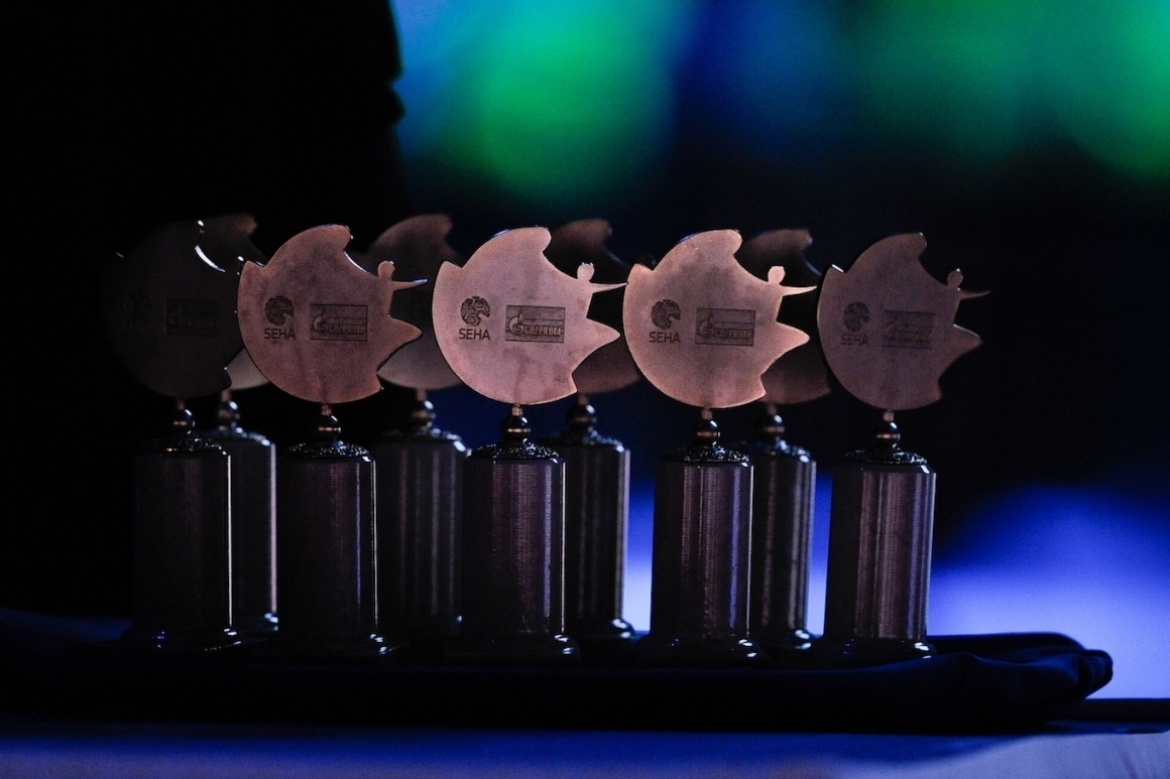 Among other amazing SEHA stars, some of them showed outstanding skills, great moves and incredible efficiency on the court this month. That's why they are a part of the Best 7 lineup of November.
Goalkeeper: Todor Jandric (Metaloplastika)
Youngster once again showcased his enormous potential with nine saves against Eurofarm, 11 versus Veszprem and an explosion with 14 against Spartak. Without doubt – best goalie of the month!
Left wing: Milos Grozdanic (Vojvodina)
League's best scorer from last year is officially back on track. In his return match he was shining with 14 and we believe he'll keep on proving his worth in matches to come as well.
Left back: Borut Mackovsek (Telekom Veszprem)
Fantastic six goals against Spartak and then three versus Metaloplastika. Borut Mackovsek once again showed everything he's capable of. Veszprem's gem added seven assists as well and is taking "the best left-back" title in November.
Centre back: Stas Skube (Vardar)
It was really hard to slow Vardar's golden boy down in November. Fast and furious Skube was with seven goals leading "Red&Black" versus Vojvodina after which he gave out 11 assists against Motor. Centre back was really a no doubter!
Right back: Mikita Vailupau (Meshkov Brest)
For the second month in a row Mikita Vailupau has continued with breathtaking offensive outings. Seven goals in a win against PPD Zagreb and then an explosion with 14 goals and seven assists versus Eurofarm. Once against, best right back of the month title and a huge round of applause for Vailupau!
Right wing: Ivan Cupic (Vardar)
Another Red&Black player has managed to earn the "Best 7" honors for the month of November. He scored five against Vojvodina and then went nine from nine versus Ukrainian champs. Unstoppable!
Line player: Domen Sikosek Pelko (Vardar)
Slovenian giant in Vardar's jersey Domen Sikosek Pelko finished the match with four against Vojvodina and then five against Motor. Rising talent has been delivering some solid outings so far this season and is proving to be a huge potential for years to come.
Coach: Veselin Vukovic (Metaloplastika)
After a slow start to the season Metaloplastika have finally managed to catch the right rhythm and their maestro Veselin Vukovic certainly has the most to do with that. They managed to come out on top against Eurofarm and Spartak which will surely be a confidence booster for a young and motivated team from Sabac as well as for League's best coach in November.