7 METERS Sime Ivic (NEXE)
15.11.2013.

•

SEHA GAZPROM LEAGUE
My idol was Petar Metlicic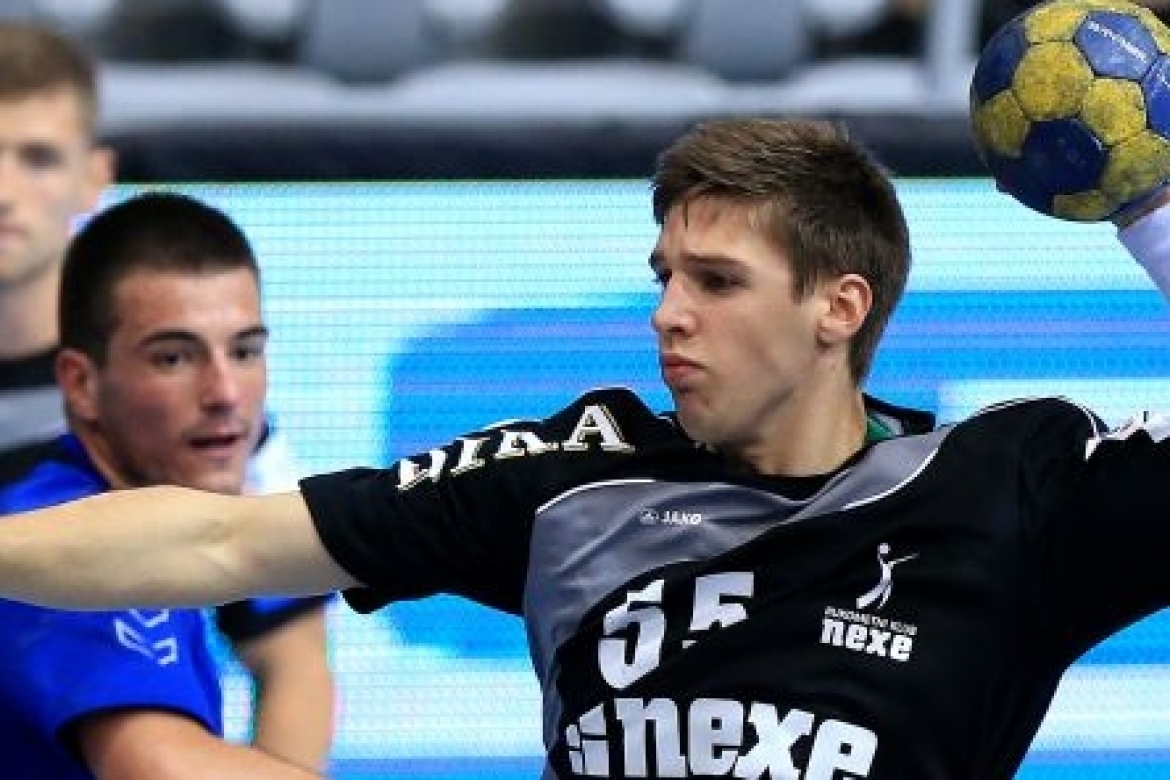 NEXE's 20 years old right back came to Nasice last year. He is one of the players who came to NEXE from Split.
1M Howcome you came to Nasice?
Originally I am from Solin where I have started playing handball. Then I came to Split where one of my coach has been Zeljko Babic, today Meshkov's coach. I was a member of all young Croatian national teams. So that was my recommendation for NEXE.
2M Split is much bigger than Nasice, and also much bigger sports center. So, do you have any problems with adaptation?
- Of course you need a few months for adaptation but when I came to NEXE I concluded that it is a club at a higher level. Also in smaller place you have some advantages for athletes like me. It is easier to concentrate only for trainings and matches, not on things that have nothing to do with sports.
3M Do you have any idol?
When I was younger player my idol was Petar Metlicic. Today I like to see any top players. It doesn't matters if he plays on right back or any other position. So I'd like to copy some best parts but I don't have any special idol.
4M You were selected in SEHA GSS's "Best seven" in October. Wer you surprised with that?
- I was very surprised because it was great competition. In leaque we have some great right backs like Stepancic, Dushebajev, Kristopans. At the beginning of the season I was well-worn after World junior championship. But my form is growing.
5M After the match in Belarus NEXE finished the first part of the season. You have played against all teams in league. Who left the best impression?
- Definitely Vardar. They have excellent team and excellent atmosphere during matches. Vardar and CO Zagreb are the biggest favorites for title. Also Vojvodina left a good impression.
6M NEXE and CO Zagreb are Croatian's representatives in the SEHA Gazprom SEHA league. But you have never won a match against Zagreb. Do you have any respect?
- Of course. But that respect is because we have great appetite to finally beat Zagreb and write history.
7M What is your main handball ambition?
- To play for senior Croatian handball team of course. Our national team has a huge reputation and its privilege to play for Croatia.