Meshkov confidently against the 'black cat' from Našice
09.11.2013.

•

SEHA GAZPROM LEAGUE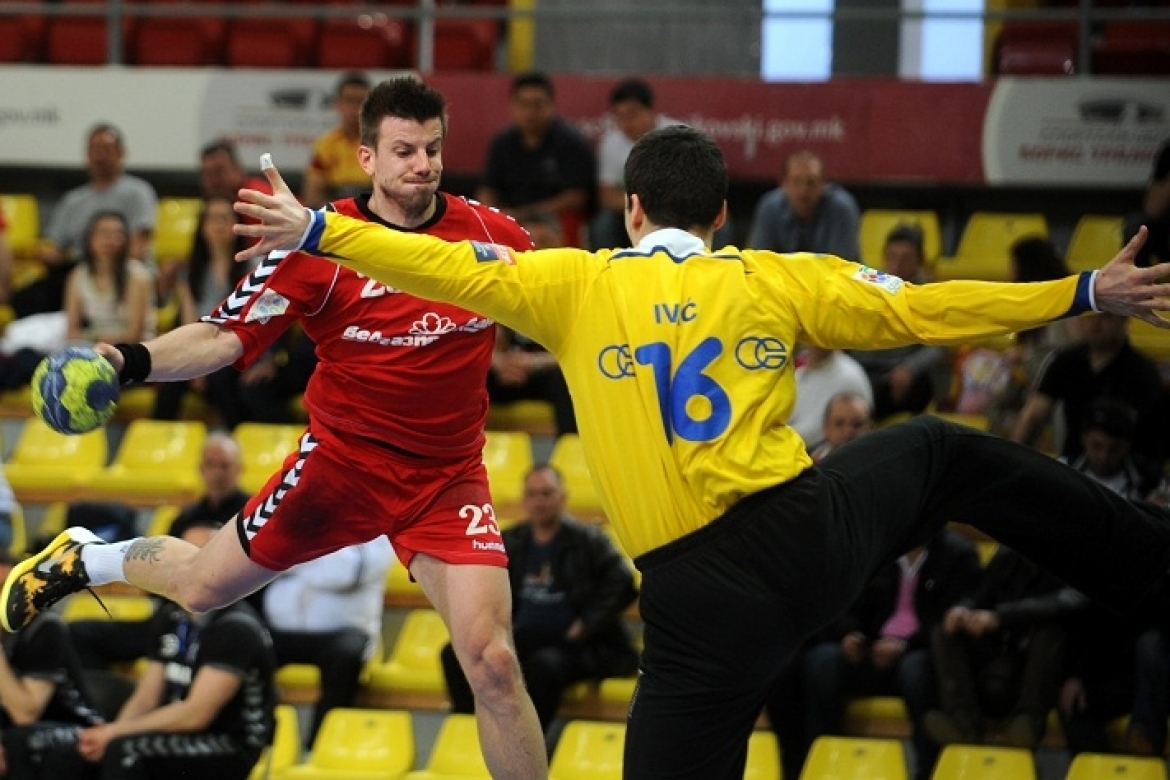 Belarus Meshkov Brest show his potential and team quality, winning 26-20 versus Nexe, and after five games in SEHA GSS league jump few places on table, and is only two points behind Croatian team (have played four games more). Guest team has only one option, victory on this match, to stay on course for Final Four tournament. After won domestic derby against SKA Minsk, team headed by Zeljko Babic in the next 30 days will play a series of matches in SEHA GSS league.
Guest from Nasice "stay in game" only 26 minutes when manage last time to equalize the result (10-10) trough Mijo Tomic. Nexe start with 3-1 lead, but Meshkov defense managed to stop guest players and in three minutes make reversal (4-3). Youngster in Nexe team played another tough game, showing their quality, but encouraged hosts in last four minutes score three times in row by Karacic and Vukic for lead 13-10.
Meshkov enter in second half with thinking that game is already decided as they finally broke guest resistance. But Luka Sokolic score twice and reduce to 13-12. Instead of new drama on court, Meshkov made 7-2 series for new lead 20-14 (45 minute) which means that finally guests put down their arms.
In last 15 minutes from the regular time, Meshkov always have 4-6 goals advantages, and expected for final referees whistle. Nexe goalkeeper Perica Lelic save three penalties, but his 9 saves wasn't enough to help their teammates to won some point.
Next rivals for Meshkov will be Tatran, Vojvodina, Partizan , Vardar, Borac and Lovcen.
Zdenko KORDI, head coach of «Nexe»:
- You can't be satisfied with the game when lose. On the other hand, we played the way the opponent let us do this. We have analysed the previous games of Brest, told to the players what they should do in attack and in defense. But today we were very static. Due to their movement Brest dominated throught the game. Our motion in defense was weak. I don't want to blame the players, defeat is the coach fault. I have to analyse: the lack of movement is connected with our travelling in the bus for two days or is there any handball reason for it . If the problem is the bus- that's ok. But if not- it's really a big problem for us.
Zejlko BABIC, head coach of BGK:
- It's very important that we continued our winning run, won the sixth match in a row. Today we looked at the defense simply superb. The team showed very good handball.
- There was an international pause - the players went to the national teams - how satisfied are you with the present condition of the team after the absence.
- For us it's really the problem - 7 players were capped to the national teams. Of course, we couldn't train together. In two previous games we let to play the guyes which stayed here. But today the internationals looked great.