7m - William Accambray: "Playing in Meshkov Brest is a huge opportunity for me"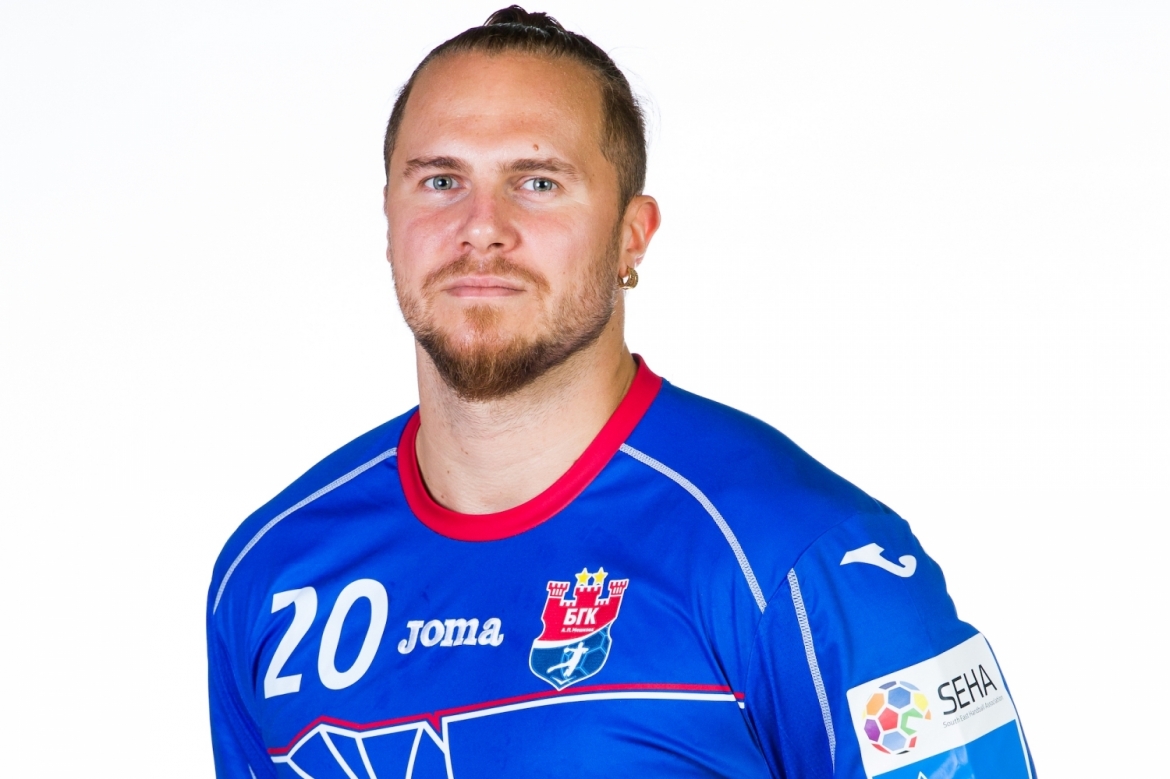 William Accambray, outstanding French star joined Belarusian champions, Meshkov Brest this summer. Thirty-one year old left back arrived in Brest from Telekom Veszprem.
Accambray is one of the biggest names when it comes to the Meshkov Brest's squad. He has some amazing results behind him in the national-team jersey. He won the World Championship twice with the French national team. Accambray also has the European Championship gold from 2014 as well as the Olympic gold from 2012. Besides these amazing achievements, French star also won the domestic championship with Montpellier and domestic trophy with Celje Pivovarna Lasko where he was on a loan last season.
With your huge experience and diferent titles you won with the French national team alongside amazing results with different clubs, what was your motive to join Meshkov Brest?
I think that, currently, Meshkov Brest are one of the best clubs in Europe. We have a strong team this season and I hope we will achieve some great things like winning the SEHA League or qualify for the EHF Champions League Final 4. Playing in Meshkov Brest is a huge opportunity for me.
Meshkov Brest attempt to win the SEHA – Gazprom League each season. But, they never managed to win the SEHA trophy so far. Do you see yourself as the key part of the Meshkov's puzzle in their attempt to win the title this season?
It's never easy to play with a lot of new faces in a new team. But, our pre-season results were great and I think, as a team, we are great together. We will soon play against some very good teams and we will see how that turns out. I don't see myself as the key part of the team. I can bring something to the team just like every other player, but the most important thing is to play well.
You already played several matches in Meshkov Brest's jersey in the pre-season. Are you ready for the start of the new season?
I expect to give my best in each game and hope that we will win the Belarusian championship and SEHA - Gazprom League. EHF Champions League is a different story because the world's best teams compete there and you never know what to expect. But, everyone says that our team is better than it was last season, so we are hoping to achieve something big this time.
You share your position in Meshkov Brest with many great names. Do you feel like you need to work hard to earn your chance to step out on the court?
It is not so important for me to start the match because we make changes very often. Maybe the coach decides to change the team every 15 minutes, so the most important thing is to play well together. Everybody wants to start the match, because we all want to play. But, there are more than 20 players on the roster and we need each and every one of them in order to achieve good results.
Is your experience in Meshkov Brest different from the other clubs you played earlier in your career?
There is not much difference. For me, it is approximately the same like in Paris Saint Germain, Montpellier, Telekom Veszprem or Celje PL. We mostly do the same things. We go to the gym, have medical staff and have a good coach so it's not too different.
Meshkov Brest have a Spanish coach and players from many different countries. How do you communicate as a team? Is it hard to understand the tactics and actions in different languages?
It's not hard, we generally communicate in English, but not everybody speaks English. I'm trying to learn Russian because it's important to know the language of the place you live in. The Russian language is not easy, but I know some words. Generally, when I speak about handball, everybody understands me.
What words can you say in Russian?
I can say "spasiba", "dosvidanja", "levo", "pravo". I know how to order sparkling water and regular water. And because I don't like cheese, I know how to order something without cheese in Russian.
Meshkov Brest are placed in the Group B of the SEHA – Gazprom League alongside other amazing teams. Do you see that as an advantage or not?
It is not an advantage, but I don't think it is a bad thing either. That's good because we will play against great teams which means we will be awake and cautious every time. We will try to play well and give our best.
In the first round you will face Telekom Veszprem, your former club. How do you feel about that?
We soon play against a really strong team, Telekom Veszprem. We will see if we are ready as a team or not. Surely, we will have to give our best if we want to win against Veszprem.
What do you personally expect from this season?
I feel good here and I hope I will continue to feel that way. I'm very happy to play for Meshkov Brest. I'm happy to discover the city of Brest, and I hope we will achieve a lot of great results. Hopefully, everybody will be happy at the end of the season – the players, the club and our fans.