SEHA – Gazprom League, more International than ever!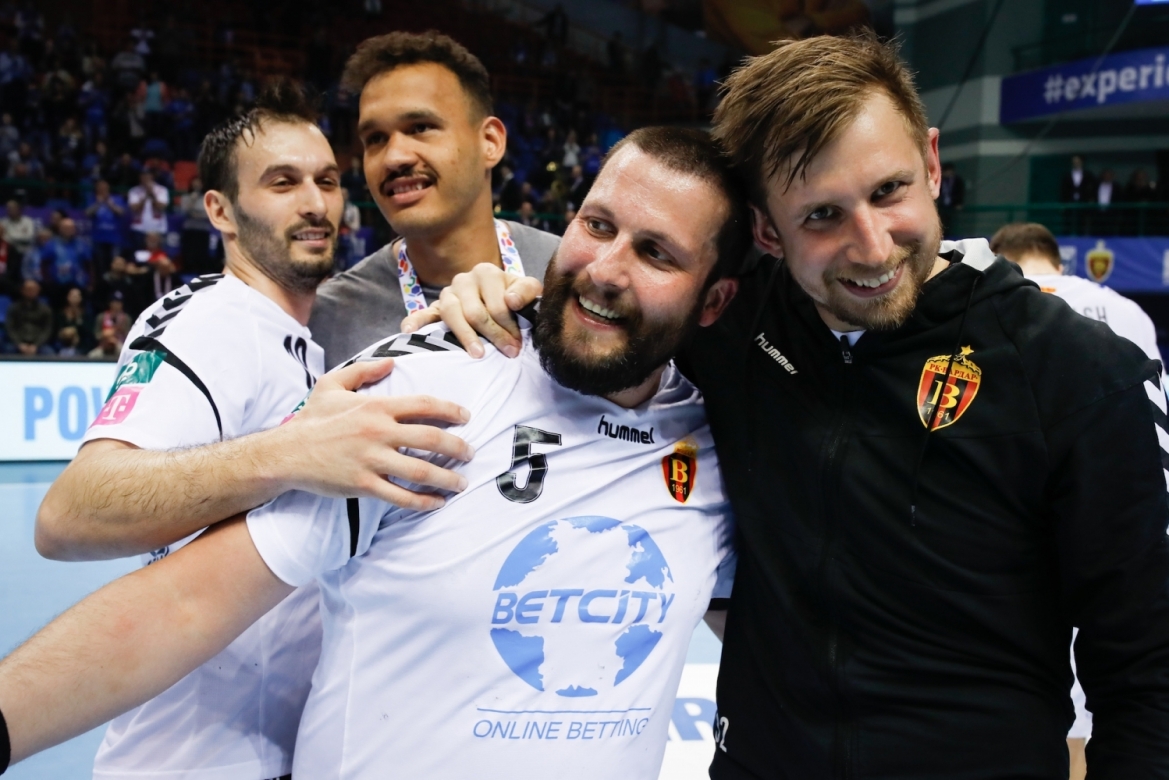 Today we mark a special day: World Day for Cultural Diversity for Dialogue and Development, where we reflect on the impact of globalisation in today's world. In many regions cultural diversity is at an all-time high level, with many cultures and ethnicities living and working in the same area. In sport, players move clubs and leagues throughout careers and it results in very diverse leagues. SEHA – Gazprom League is a great example, as the regional league attracts clubs from many countries, and players from all over the world.

This season, SEHA welcomed a new country, Romania, which not only meant that the League was expanded, but it also meant that SEHA – Gazprom League became more international than ever before. You could look at the league table and think: '10 teams, from seven countries. Cool!'. But, why stop there? Why not say: '10 teams, from 7 countries, including players and coaches from 23 different countries!'. It really does sound impressive, so let's take a deeper look into it!
This was SEHA – Gazprom League's 8th season, but we have had a lot of 'firsts', as those who follow the League may be aware. No, here, we are not talking about Zeleznicar 1949 who entered the League for the first time. Or, Steaua becoming the first Romanian club in history. Not even about Dainis Kristopans and Zlatko Horvat becoming the first players with 600 goals in SEHA – Gazprom League. This is about our international players. Vardar's Khalifa Ghedbane became the first African player we welcomed in the League. Goncalo Ribeiro, who departed from Metalurg in February, became the first Portuguese player ever to appear in the League. Belgium captain, Arber Qerimi, spent the first half-season in PPD Zagreb and is the first player from that country to play for a SEHA club. We have had players from Baltic countries before, Lithuania and Latvia, but Martin Johannson from Steaua Bucuresti is the first player from Estonia. He was included in Best 7 of November this season, and generally played very well! Steaua's Mohsen Renani Babasafari is our newest player representing an Asian country, coming from Iran. Add the Brazilian Rogerio Moraes Ferreira in the mix and it ultimately means SEHA – Gazprom League has players from four continents - Europe, Asia, Africa and South America!
Majority of the players are still from 'domestic' countries, Croatia, Serbia, Bosnia and Herzegovina and Macedonia. But, we are also equally glad to have such an international league, which provides opportunities for all players to develop, give their best and taste the big scene offered by SEHA – Gazprom League.
Overall, countries that had players or coaches in the 2018/19 season are:
Algeria, Belarus, Belgium, Bosnia and Herzegovina, Brazil, Croatia, Czech Republic, Estonia France, Germany, Iran, Latvia, Macedonia, Montenegro, Portugal, Romania, Russia, Serbia, Slovakia, Slovenia, Spain, Turkey and Ukraine.