Meet Vardar - ready to set another SEHA record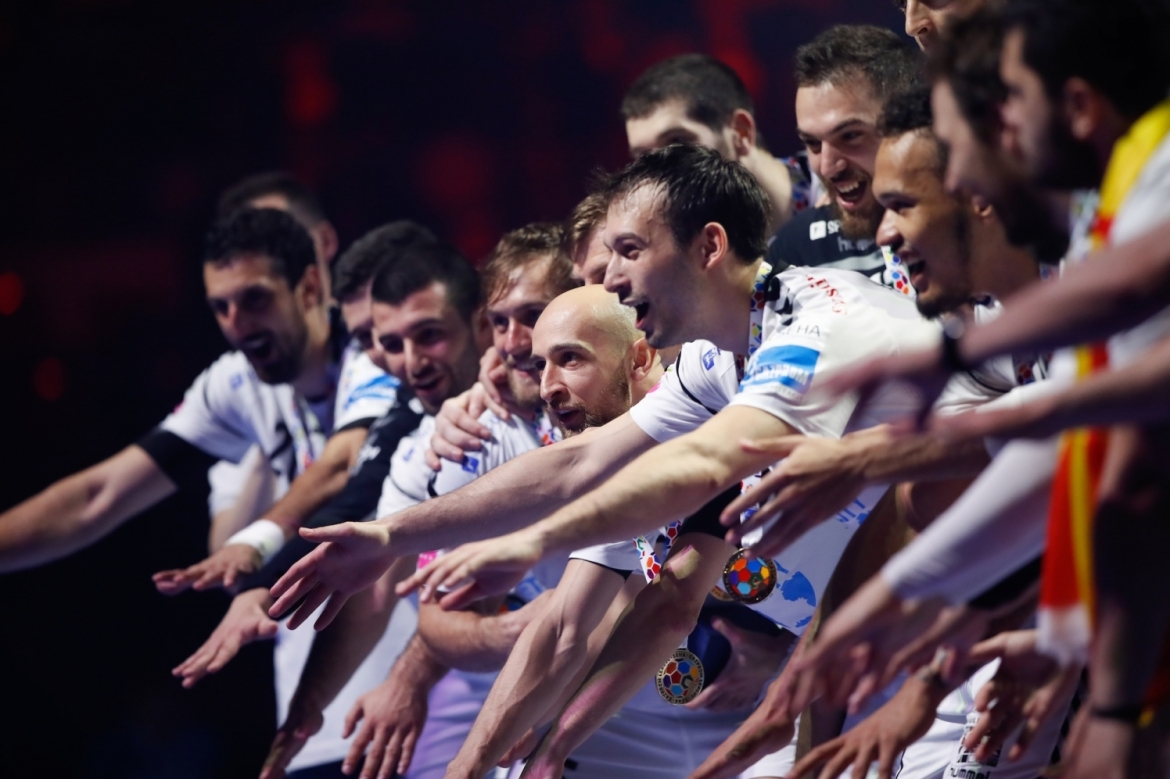 Macedonian champions Vardar are one of the two teams that played in all eight SEHA – Gazprom League Final 4 tournaments, and the only team so far with four trophies. In past seasons the "red-black" set some records that will be a big challenge for next teams, and in their second visit to the Final 4 in Belarus they hope confirm the club's "Golden Era". The most successful SEHA – Gazprom League of all-time, and the team that finished the regular part as a leader for the third season in row means they are entering the last two matches as a favourite.
Brest brings good memories to Vardar in the past. Two years ago, when the team also won the EHF Champions League, they were unquestionably the best in the regular part of the season and also at the SEHA Final 4 tournament. In two matches played in Brest, Vardar first beat the hosts Meshkov Brest in the semi-finals and then beat Veszprem. They won the trophy and domination continued in 2018, when they won their fourth SEHA title, in front of their fans in Skopje.
Roberto Gracia Parrondo continued the Spanish coaching tradition, and for first time got chance to be a full-time head coach. With his analytical skills, humble spirit, with many ideas and a great desire, he led the team to many new victories. In SEHA - Gazprom League he routinely led the matches, and even when the result seemed uncertain, he knew how to make the key move and in the end, lead Vardar to victories, and the first place in regular season. Even though their undefeated streak has ended after nearly two years with a defeat in Zagreb, they still managed to achieve 14 wins, win 42 points and top the table heading to the Final 4.
Stas Skube, Dmitrij Kiselev, Gleb Kalarash, Sergey Gorbok, Dejan Milosavljev and Kalifa Ghedbane were "selected" reinforcements. But instead of team stars, this time Vardar are a new team, with individuals who fight hard on every match, with players who can shine in key moments, with a sporting spirit that means never giving up and thinking only about victory. When you combined those players with veterans such as Karacic, Stoilov, Cupic, Shishkarev, Kristopans and Dibirov, you get an incredibly dangerous team! Team that can again fight for trophies, as shown in 18 rounds of the SEHA – Gazprom League, this season.
When you ask Parrondo about the Final 4 of the SEHA – Gazprom League he'll answer the same way. But he is aware that Vardar are again the favourites, and defending the title is always much harder than winning it for the first time!