Regular season recap: what made the 2018/19 SEHA – Gazprom League season special!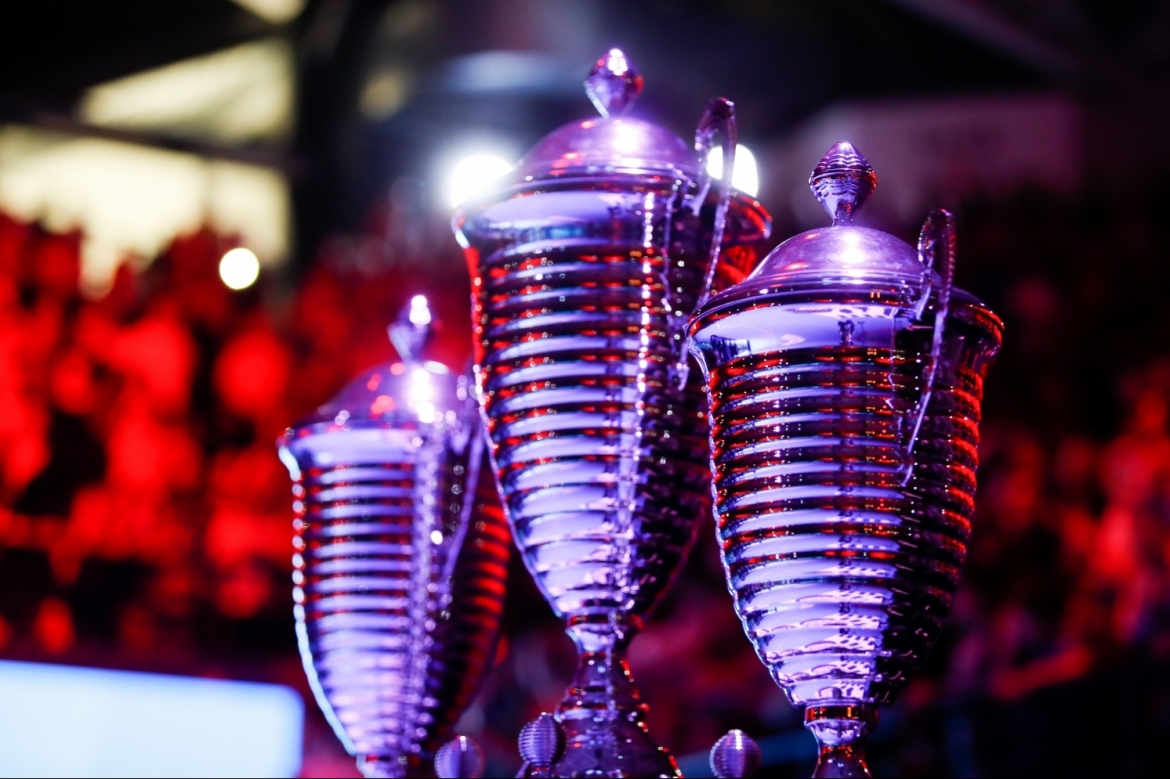 As we approach the crucial part of the season, the time is right to reflect on and look back on the season behind us. Regular season was much more than 90 matches and 4833 goals scored. The 2018/19 season will inevitably be remembered by the champions, but regular season also offered some fantastic moments, so let's take a look at everything that was happening!
It was the season in which we saw some of the best goals in club handball in recent years. Stefan Vujic, Ante Tokic, Dominik Krok and Christian Dissinger scored some of the most amazing goals, and if you haven't you need to check them out. If you saw them, make sure to watch them again! On the other side of the court, goalkeepers born in 1996 set the goalie area on fire, with some mind-blowing saves that were often followed with a roar from the stands, unless they played away, of course. Here, we are talking about the brightest trio, Vardar's Dejan Milosavljev from Serbia, PPD Zagreb's Urh Kastelic from Slovenia and Nexe's Moreno Car from Croatia.
The first round offered some fascinating results already, as the action started with three national derbies. It took off in Nis, where Vojvodina had a commanding start to the season against Zeleznicar 1949, Vardar took care of business against the young Metalurg squad and Nexe shocked PPD Zagreb in what is already known as a legendary victory for the club from Nasice. Steaua also started incredibly, beating Tatran Presov to raise a few eyebrows in the handball community. Then, there was a match in Ljubuski, where Meshkov Brest snatched three points to open a season where they needed to meet high expectations.
After SEHA – Gazprom League launched a brand new website, with a very modern and fresh look, we also moved forward with digital advancements, as a brand new SEHA mobile app was announced! The app offers everything a handball fan would want when they follow their favourite team: from live stats, to all the news and highlights!
Then, action continued, impressive results kept repeating. Tatran Presov showed unbelievable spirit to defeat Meshkov Brest in Belarus, while Nexe enjoyed their best ever start with four wins in four opening rounds. After losing in Nasice in the season opener, PPD Zagreb turned the corner and went on a 7-match winning streak, that included victories against the fellow title-favourites Vardar and Meshkov Brest. Another historic win for the club from Nasice came against Meshkov in Brest, in Jaganjac's second appearance for the club. As it stood ahead of SEHA December, a number of teams were aiming for a spot that leads to the Final 4!
Then came the most exciting, exhausting and intense part of the year. Ahead of the World Championship 2019, SEHA clubs were nowhere near finished with important matches. SEHA December was a period where a total of 20 matches were played, many important points were won and many fans pleased. Milos Grozdanic, top scorer of the 2018/19 season, dominated SEHA December as well, with 31 goals in four matches. But, the fans picked Tatran's Igor Chupryna as the MVP of SEHA December! Overall, 1017 goals were scored during that month, but it wasn't all about what was happening on the court. We reached the end of another Be8player's Best Handball Fan Contest, and later crowned the winner, Katarina Jordanovska from Skopje!
Champions of Bosnia and Herzegovina were probably the unluckiest team in the League, since they suffered four losses with one or two goals difference, along with one draw, before achieving their first win in Round 14 against Zeleznicar 1949. Vedran Delic, Vasilije Kaludjerevic, Milan Vuksic and February's MVP Josip Kvesic took care of the highlights for the club from Ljubuski and gave us some very memorable moments, showing how much potential there is in the club.
In the second part of the season, things started to look a bit clearer. Vardar, Nexe and PPD Zagreb emerged as the leading forces for the Final 4 of the SEHA – Gazprom League, while Meshkov Brest and Tatran Presov still has valid chances for the final position. However, those few days in Febraury gave us some of the most interesting matches of the season. Meshkov Brest defeated Vardar in Skopje, to all but secure their place at the Final 4, while Zeleznicar 1949 closed out their premiere SEHA – Gazprom League season with a fantastic, brave performance against PPD Zagreb. But the Croatians ultimately prevailed to confirm their position at the Final 4. Next, first Meshkov Brest and then Nexe shocked Vardar to hand the Macedonian champions two consecutive losses in the competition. The battle for the first position in the table could not have been closer, as Nexe, PPD Zagreb and Vardar all had 39 points with one more match left.
Serbian representatives, especially Vojvodina did not disappoint. The club from Novi Sad achieved a historic success, finishing sixth with 22 points won. Vojvodina also gave us the season's top scorer, and Milos Grozdanic became the only player to surpass the 100-goal mark, with 102 goals. Grozdanic also set a new record in 7m shots scored. The left winger scored 49 goals from the 7m line, the previous record was held by Rastko Stojkovic, from the 2016/17 season. Zeleznicar 1949 were two spots below Vojvodina, with 16 points. Between them, Steaua Bucuresti, were more than pleased with their placement in their first ever SEHA season, finishing the competition with 18 points.
Vardar and Nexe were dominant on home court, until they met Meshkov Brest, who were fighting for a place that leads to the Final 4. In a season in which they conceded 42 goals to Steaua, the most in one match in SEHA history, Meshkov also scored 30 or more goals on 12 occasions. PPD Zagreb were also dominant on home court, until the last round, when they lost to Tatran Presov.
We had to wait until the very last round to find out the names of semi-final pairings at the SEHA Final 4 in Brest. Vardar beat Izvidjac, while other three clubs played their matches on the last day of regular part of the season. Meshkov Brest beat Nexe in Nasice, but only by three goals, which was not enough to finish higher then fourth. PPD Zagreb needed a win against Tatran Presov to confirm the first place in the standings, for the first time in the history of SEHA – Gazprom League. Tamse's players did were unable to win three new points and keep their perfect home record, which ultimately meant Vardar were crowned regular season champions for the third season in a row. Of course, the season doesn't stop here, and we are now turning our heads to Brest and the 2018/19 Final 4, where Vardar will play Meshkov Brest and PPD Zagreb face Nexe in the Croatian derby!
Overall, it was the second season without the former Hungarian and SEHA – Gazprom League champions Telekom Veszprem, and the season in which the League lost two strong Slovenian clubs Celje PL and Gorenje Velenje. However, it was also the season in which SEHA – Gazprom League welcomed back a club known to produce some of the best European talents, Izvidjac from Bosnia and Herzegovina. We also got richer for the former double European champions Steaua Bucuresti. Finally, by entering the League for the first time, a refreshing project in Zeleznicar from Nis managed to attract some big names, including the coach Veselin Vujovic, and the players like Dobrivoje Markovic or Predrag Vejin. All in all, we believe SEHA – Gazprom League still has so many things to offer, and that players, fans, coaches and everyone involved will look back at the 2018/19 season with a smile on their face.

Monthly MVPs, chosen by fans on social media:
September: Dejan Milosavljev (Vardar)
October: Bruno Butorac (Tatran Presov)
November: Halil Jaganjac (Nexe)
December: Igor Chupryna (Tatran Presov)
February: Josip Kvesic (Izvidjac)