We celebrate International Mother Language Day!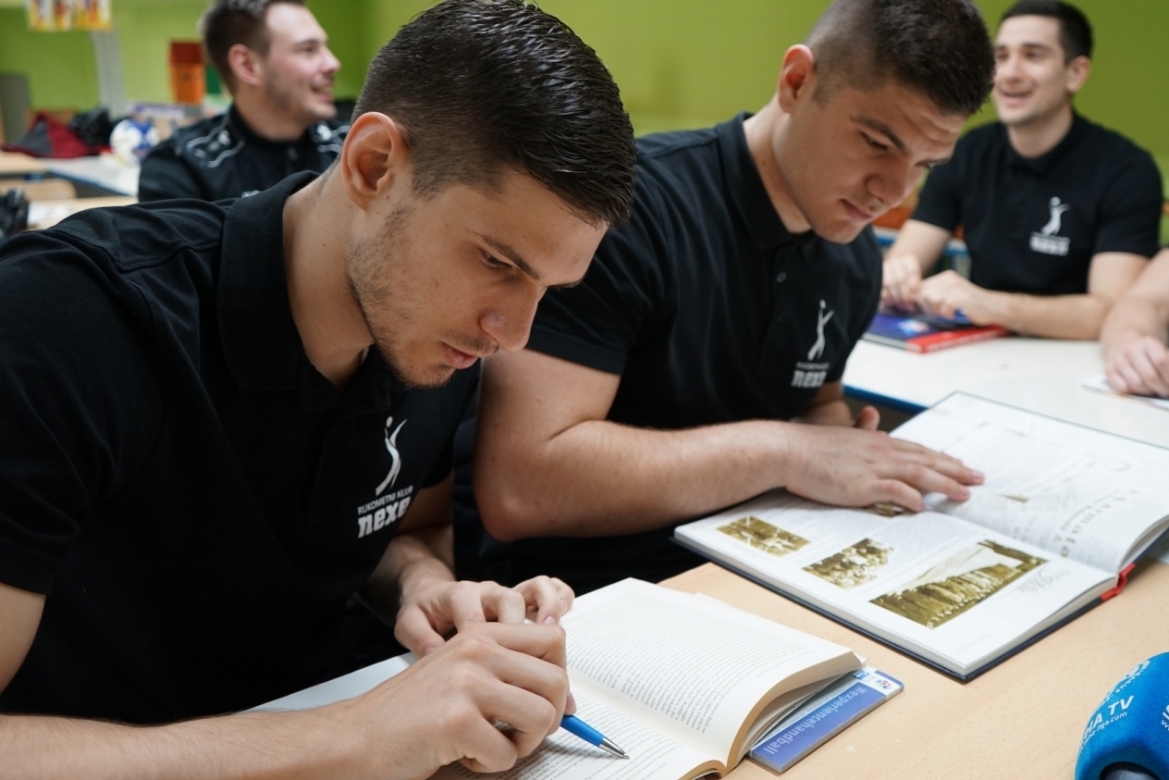 SEHA – Gazprom League is very proud to be in such a diverse sporting environment. That is why, it is important to be proud of and celebrate national identities, cultures and languages. Today, we celebrate all the languages we can find in SEHA – Gazprom League.
Our clubs come from the regions where people speak: Croatian, Serbian, Macedonian, Russian, Slovakian, Romanian, Bosnian but also many different specific dialects!
To celebrate the Day, we have teamed up with Nexe players: Marko Buvinic, Mario Tomic, Marin Sipic, Marin Jelinic, Tomi Vozab and Halil Jaganjac, as well as coach Hrvoje Horvat.
Check out how Nexe players found themselves in roles of students learning foreign languages, and have they actually learned anything from teacher Horvat!