Goluza: "Each player has to work hard in order to secure a place for himself in this team"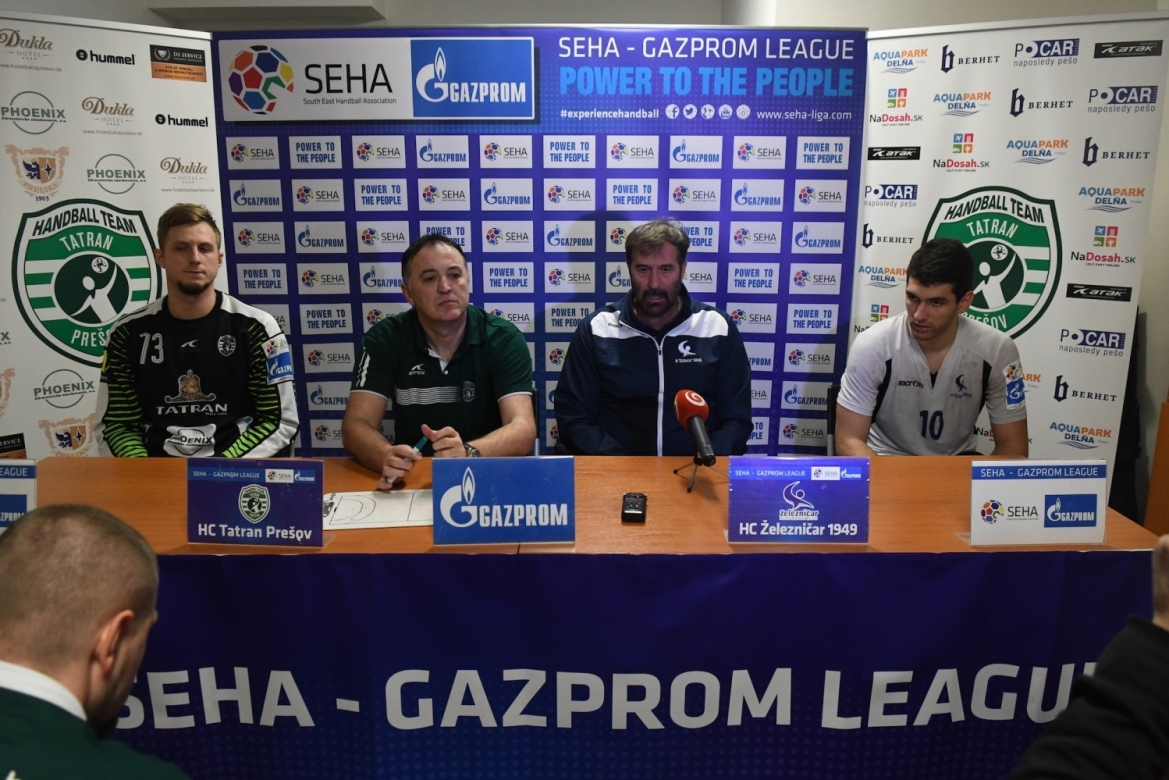 Tatran Presov - Zeleznicar 1949 27:26 (13:13)
(Butorac 9, Urban 5 / Vejin 7, Jevtic 6, Spasic 5)
Slavko Goluza, Tatran Presov coach:
I'd like to congratulate my players. Zeleznicar however managed to deliver a quality performance and weren't far from snatching at least a point today. We have to deliver way better in matches ahead of us, try to do what we're doing in training sessions. Each player has to work hard in order to secure a place for himself in this team, put in maximum effort.
Igor Chupryna, Tatran Presov golakeeper:
Important three points for us. Defensive performance was not as good as it should have been. Zeleznicar proved to be a good team forcing us to fight hard all the way until the end.
Veselin Vujovic, Zeleznicar 1949 coach:
We committed way too many turnovers in the second and hosts knew how to take advantage of that. Once they managed to open the gap it was hard for us to run them and narrow it down. At times they did look as if they weren't motivated but I have to add they are a quality team with good results this season and with continued patience they'll keep on progressing.
Predrag Vejin, Zeleznicar 1949 player:
We faced a team which is stronger than us to be completely realistic. I'd like to congratulate them on this win but also to my teammates for performing well. We're training hard, have a great coach and are overall on the right track.