Goluza: 'We must remain fully focused against Zeleznicar!'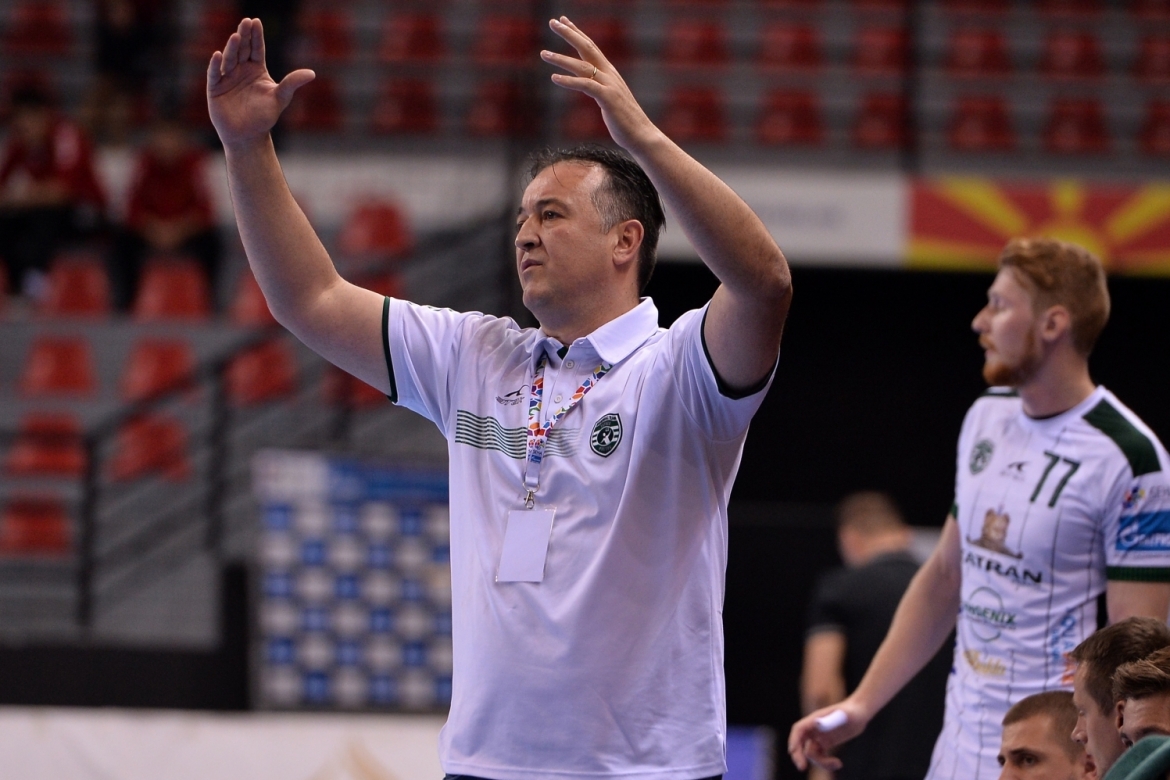 Tatran will on Wednesday (17.30 CET) welcome Zeleznicar in a match they can't afford to lose in case they wish to keep their chances of qualifying for the final tournament alive. In their premier encounter of the season they managed to defeat coach Vujovic and his players dominantly in Nis but Zeleznicar have improved a lot since then and will look to deliver best possible outing and, of course, achieve best possible result. Coach Vujovic won't be able to count on his newest reinforcements Kocic, Gorela, Babic and Matovic but even without them, as their player Spasic said – they will do everything they can to achieve a positive result, so make sure to tune in on Arena Sport channels, RTVS (Slovakia), Sport TV (Slovenia) and Sport klub (Poland).
Slavko Goluza, Tatran coach:
They have a good team, no doubt about that and are certainly playing better than their current position in the standings suggests. They also had a bit more time to prepare for this one and that's why I believe we're up to a tough one. We've managed to defeat them with a big difference in Serbia but we'll have to be fully focused on Wednesday.
Ognjen Djeric, Tatran player:
We must focus on ourselves. They managed to acquire some new players recently and are most definitely a better team now than they were earlier in the season. This will be a special match for me because I only arrived a month ago so it will be interesting to see the team in action.
Veselin Vujovic, Zeleznicar coach:
Tatran have a great team which deserved its place on the final tournament. They outplayed us in every segment of the game in our premier encounter of the season in Nis. We have a big roster problem because our recent reinforcements – Kocic, Babic, Gorela and Matovic won't be able to play in this one which is why we will probably have the same team as in Ljubuski with a reduced number of players and without the possibility of any serious rotation. However, I hope we'll deliver a good outing. Atmosphere in the team is good regardless of all problems and I hope we'll have all of our players able to suit up for the match against Metalurg in order to get all the pieces of the puzzle to fall together before Serbian Cup match against Vojvodina in Novi Sad.
Djordje Spasic, Zeleznicar player:
A long trip to Presov is ahead of us. We've used last week to play some friendlies and we are well prepared but we will play with the same roster as in our last SEHA match. We will do our best to achieve a good result. Tatran have an experienced team full of quality individuals and they are playing really good this season, especially at home. They are clear favorites in this one.