European competitions recap: Big wins for Meshkov Brest and Nexe
17.02.2019.

•

SEHA League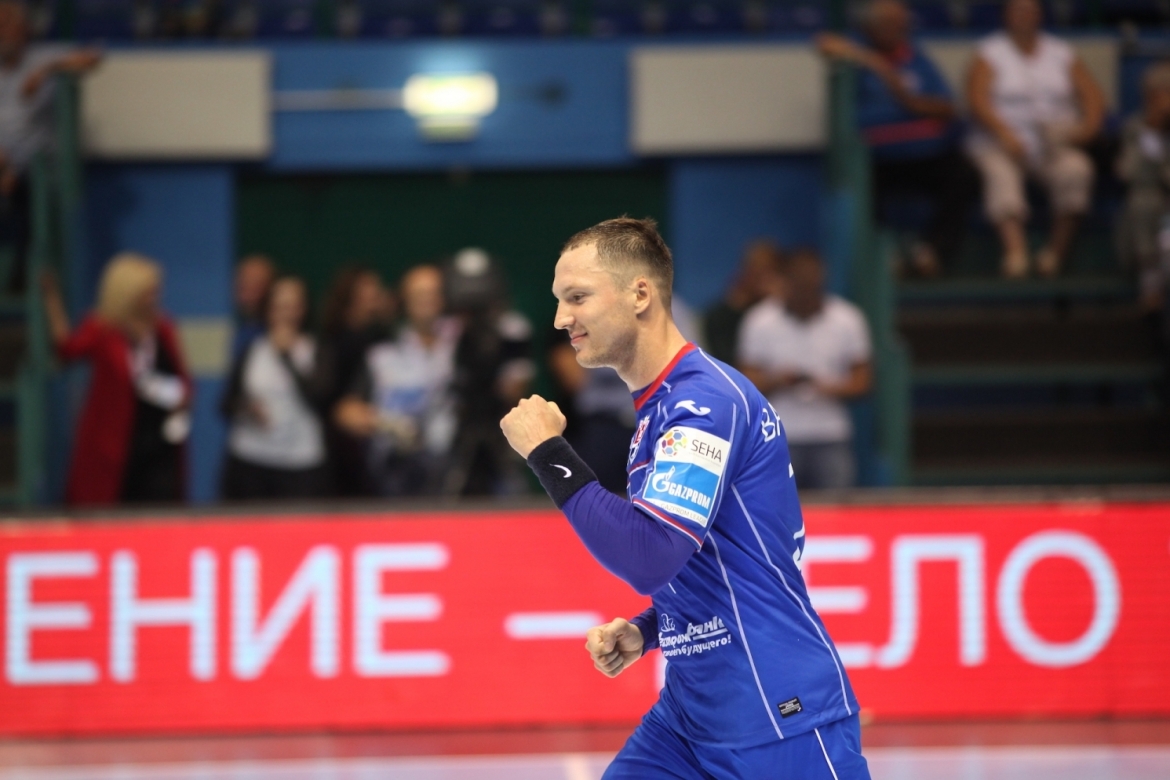 It was another eventful week in European handball, with many big matches taking place at some of the biggest stages in European cities. Four SEHA clubs that play in EHF Champions League and EHF Cup were in action in the last few days. Here is how it went.
EHF Champions League:
Group A: Meshkov Brest – RN Loewen 27:24 (15:12)
Meshkov Brest have snapped their on-going winless streak in EHF Champions League with a huge win over the German giants. RN Loewen have now lost two in a row, both to SEHA teams, Meshkov and Vardar. Belarusians were led by Alexander Shkurinskiy with 8 goals, the Croatian duo Ivic-Obranovic scored 4 each, same as Maksim Baranau. It was a terrific display by Cadenas and his team, who were in control the whole match. This win gives them 7 points on the season, same as Montpellier, and two more than Kristianstad.
Group A: Vardar – Telekom Veszprem 27:29 (16:11)
After an incredible start to the match, led by Christian Dissinger and Dejan Milosavljev, Vardar could not keep their lead intact, as Veszprem had a brilliant second half to get two points in this big match. David Davis and Arpad Sterbik, therefore, had a perfect return to Skopje, as the Hungarians leapfrogged Vardar in the standings in Group A with this victory. Dissinger finished with 5 goals, while Cupic, Skube and Stoilov scored 4 each for the Macedonians. Lekai and Nagy led Veszprem combining for 13 goals.
Group B: Paris Saint-Germain – PPD Zagreb 33:28 (19:13)
After a big win versus Skjern, PPD Zagreb were on their way to one of the toughest matches this season. Branko Tamse faced his toughest task so far, and PPD Zagreb's play did not disappoint in Paris. Despite conceding 19 goals in the first half, PPD Zagreb managed to stick with their plan and had a very good second half (15:14 for PPD Zagreb) against the team that features the likes of Nikola Karabatic, Mikkel Hansen, Uwe Gensheimer and Sander Sagosen. For PPD Zagreb, Zlatko Horvat led the way with 6 goals. Buric and Hrstic were terrific with 5 goals each in Paris. Aleks Vlah also made his debut for Croatian champions.
EHF Cup:
Group B: Nexe – Hannover-Burgdorf 29:25 (14:9)
Two wins after two rounds of the EHF Cup Group Phase, but this time even more convincing. In the full Arena in Nasice, Nexe hosted the fantastic Bundesliga side, and were absolutely dominant throughout the match to secure two more points. Young guns Halil Jaganjac and Marko Buvinic led Nexe with 5 goals, along with the veteran Vedran Zrnic who added 5 as well. Sipic and Vida added 4 goals each too confirm a big win for Nexe against Hannover and Carlos Ortega. After two rounds, Nexe are the leaders in Group B, with a maximum of 4 points.