SEHA Records and Milestones in 2018!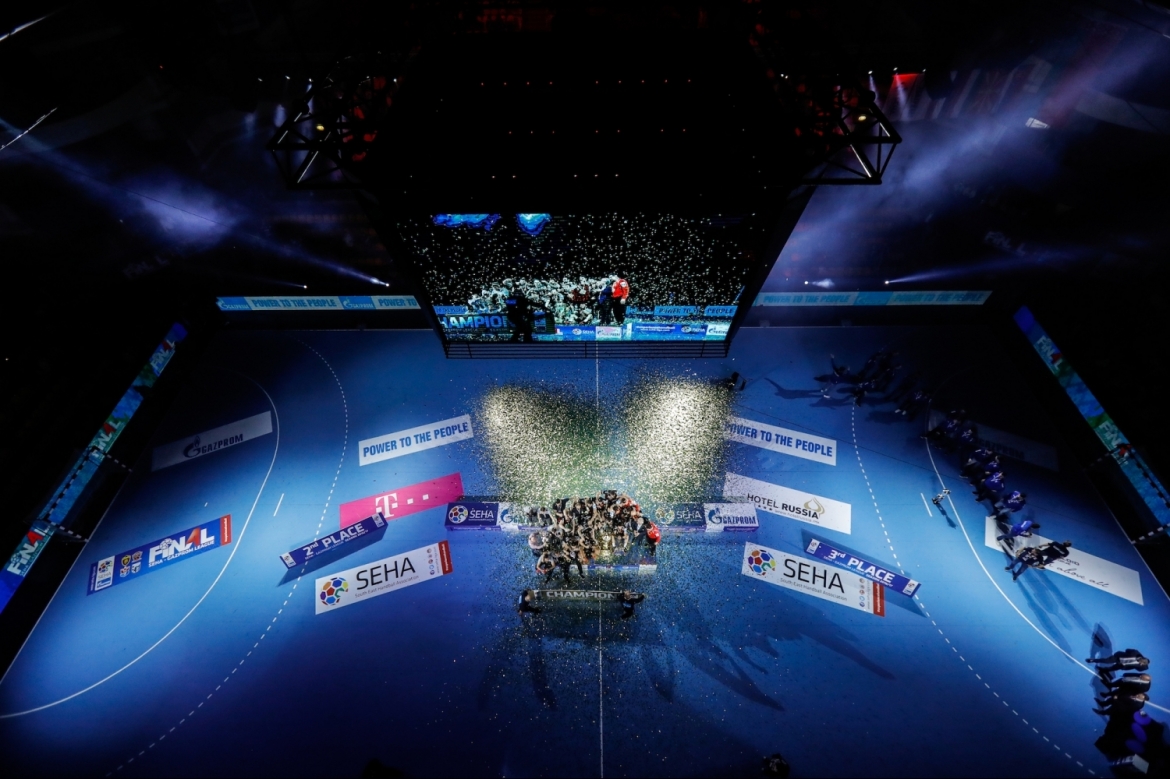 This year was very special for many SEHA players. We witnessed some amazing goals, celebrated incredible accomplishments and much more. It is great to see SEHA – Gazprom League making history in regional handball, and some of these players played a massive role in that regards. From legendary, household names, to upcoming young stars, here are some of the most amazing individual accomplishments in 2018!
Zlatko Horvat and Dainis Kristopans became the first players to record 600 goals in the SEHA – Gazprom League. At the moment, Zagreb's captain Horvat stands at 636 goals, while Kristopans has 615. Zlatko Horvat scored all goals in PPD Zagreb's jersey and Dainis Kristopans achieved his tally playing for Tatran Presov, Meshkov Brest and now Vardar. Two of the top scorers in SEHA history!
First milestone during Final 4 in Skopje involved Timur Dibirov who scored his 400th goal in SEHA – Gazprom League in the semi-final match. He just said he wants to score 400 more and that's the spirit everyone should have. Jakub Hrstka also reached the same milestone, scoring his 400th goal versus Metalurg this season. Two incredible left wingers!
Igor Karacic had a very special year. He won the title with Vardar, but also recorded his 100th appearance and later, his 300th goal in SEHA – Gazprom League.
Two Meshkov Brest goalkeepers reached fantastic milestones as well. Ivan Pesic recorded his 600th save, counting from 2013/14 season. His teammate Ivan Matskevich reached 100th save in the League. More Meshkov players had special matches. Viacheslau Shumak played in his 100th SEHA match in December, while Maksim Baranau scored his 200th SEHA goal, earlier in the season.
It wasn't just Jakub Hrstka from Tatran Presov who reached a milestone. Lukas Urban proved he is more than just a terrific playmaker, as he scored his 200th goal in SEHA – Gazprom League.
Before departing to Fuechse Berlin, Mijajlo Marsenic scored his 200th goal as well. It happened during Final 4 in Skopje. His former teammate, legendary Ivan Cupic, scored his 100th SEHA goal for Vardar.
A couple of younger players reached impressive numbers this year. Urh Kastelic made his 100th save in PPD Zagreb's jersey. Milos Grozdanic, top scorer so far in the 2018/19 season scored his 100th SEHA goal for Vojvodina. Matej Hrstic also scored his 100th goal, accumulating that number playing for Izvidjac and PPD Zagreb. Last milestone involved Marko Buvinic, who scored his 100th goal as well, enjoying a fantastic season for Nexe.
Metalurg's young duo didn't reach any milestones, but they still made history. Martin Serafimov, 18-year old right back, scored 9 seven-meter shots against Zeleznicar, earlier in the season. He equalised Momir Ilic's record of 9 penalties scored in one match. Stefan Dodic became the youngest ever scored in SEHA – Gazprom League, but also in EHF Champions League. Dodic is only 15 years old, and is the first player born in 2003 to score in the League!