Meshkov demolish Tatran in Presov
21.12.2018.

•

SEHA League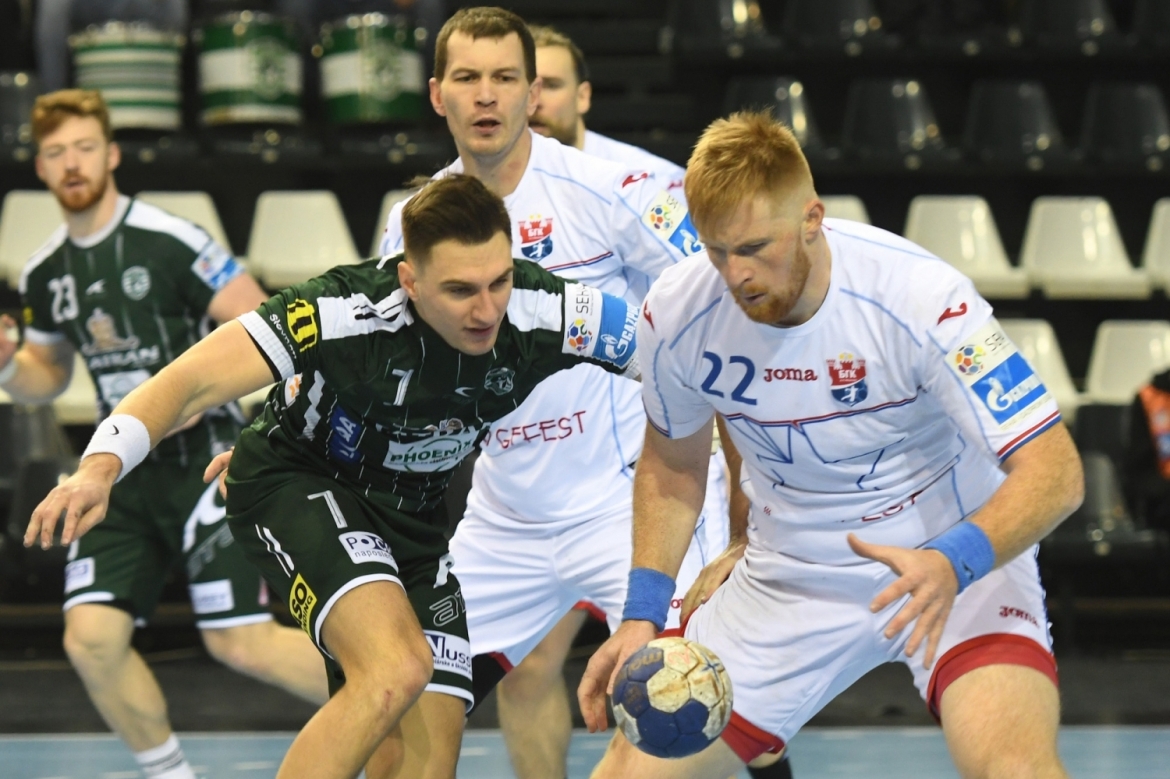 Meshkov Brest are rolling! Manolo Cadenas and his guys are definitely serious with their ambitions to qualify for SEHA -Gazprom League final tournament and they proved that on Friday afternoon in Presov crushing one of their direct opponents in that race with 21:35. From the very first moment there was only one team out there and unfortunately for all the home fans, that was Meshkov. Plus seven (10:17) after the first half only to double it at 21:35 in the end. Definitely one of the best performances of the season for Manolo Cadenas and his guys. Hosts were able to stay relatively close until 4:5 when guests scored three in a row which proved to be beginning of the end for Slavko Goluza and his players as Meshkov kept on widening the gap all the way until the end.
Darko Djukic finished the match with seven for Meshkov, Petar Djordjic added five and Ivan Matskevich grabbed 11 saves. Butorac, Stranovsky and Urban netted five each for Tatran.
With this win Meshkov have now managed to overtake fourth position in the standings additionally complicating things because final tournament race will obviously be uncertain until the very final round of the regular part of the season.