7 METERS – Marko Mrdjenovic (NEXE)
18.10.2013.

•

SEHA GAZPROM LEAGUE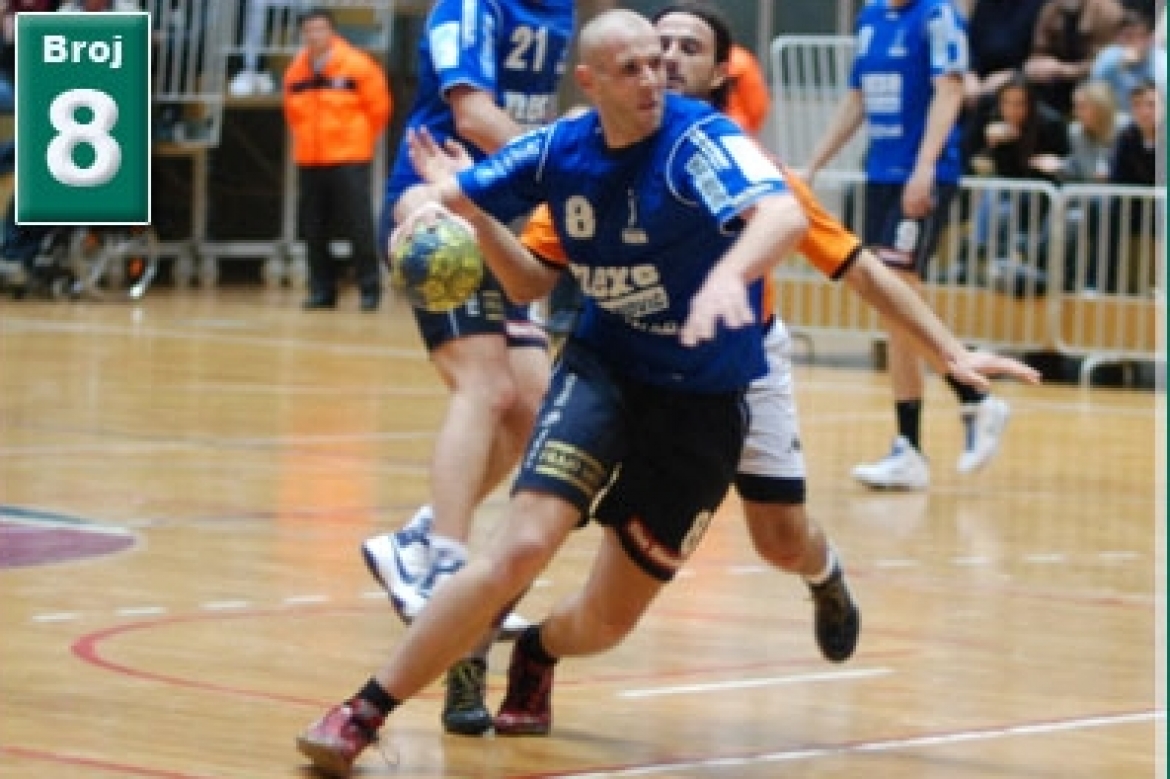 NEXE's captain and line player Marko Mrdjenovic talks for SEHA Gazprom South Stream league official web site in tradicional interview - 7 meters.
1 M: Are you satisfied with the NEXE's performance during this part of the season?
- I can be satisfied. We won against Tatran, played equal with Metalurg in Skopje. These are great successes. We have only one unplanned loss, against Vojvodina in our hall. Defeat in that match was a good lesson for our young team. For this part I will give four. If we won against Vojvodina it will be five.
2. M: This season NEXE play his local meetings in Osijek. Are you acustomed to the new hall?
- Yes we did. Now is unusual play our match in Nasice. Gradski vrt hall is bigger and very beautiful. We may have more spectators in Osijek but we had organized fans in Nasice, with drums and loudly cheer. We want that in Gradski vrt.
3. M: NEXE also changed coach. What do you thing about Zdenko Kordi?
- We know him, because he has been our sports director. But we didn't know his way of work and training. Players has good communication with him. We don't play under pressure any more. If you made mistake, you will not go directly to the bench.
4 M: NEXE wer playing in SEHA league from the beginning. Could you feel that leaque getting better?
- Of course. We have a few high quality team, and all participants are good. There's no bad team. Matches are very interesting. We have more and more spectators, leaque is more presemt in the media.
5 M: What you will change? In wich way SEHA GSS leaque could become even better?
- It should be possible that champion or Final four participants can provide participation in the Champions league or EHF Cup Group stage. Than it will be great magnet for the best club from Slovenia or Hungary. If Slovenian and Hungary club join to us, SEHA league will be one of the best European competition. Very close to Bundes leaque.
6 M: Your position is line player. Who is the best pivot in the SEHA GSS League?
- I will say Marino Maric from CO Zagreb, Andrej Petro from Tatran and Mikhail Chipurin from Vardar. I think Maric is the best in attack. It is very difficult to play against him in defense.
7 M: NEXE is your first club. What are your abitions in NEXE?
- First of all , I would like to win a trophy with NEXE. National Cup or Croatian championship. I want also to qualify for the EHF Cup group stage. In the SEHA league I want to play on Final four tournament. But it will be very difficult to achieve.