7m - Alexander Shkurinskiy: "I am convinced SEHA League is going to continue to grow"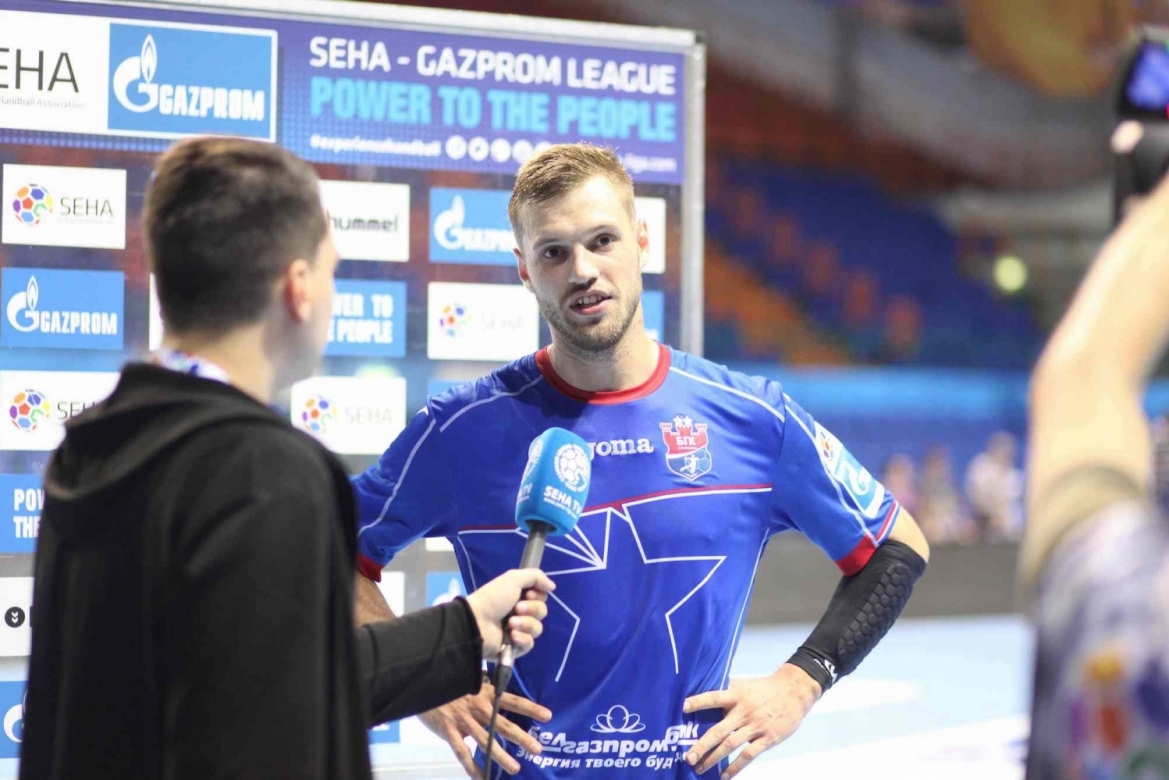 Russian national team player and one of the key players for Meshkov Brest Alexander Shkurinskiy is the star of our newest 7m interview. He shared with us his opinion about the League, his national team appearances and a bit more. It's time for you to meet Alexander!
Where and how did your handball journey start?
My older brother has taken me to my first training back home in Atamanskaya, Krasnodar region in Russia and I immediately fell in love with it. Since then, handball has become my biggest passion and my first coach Vladimir Shep also has a lot to do with it.
How do you feel about your current form and Meshkov Brest in general?
I'm happy to be here. Joining Meshkov back in 2017 was a huge step forward for me. We have good conditions here and I can say I'm happy with everything. However, I'm not quite satisfied with my recent performances because some minor injuries kept me out of the right rhythm but I hope I'll be fully ready again soon.
This is your second SEHA – Gazprom League season. Where do you think SEHA ranks among other European leagues?
Quality of the competition is quite high in my opinion, with many good teams. Despite of the fact Slovenian representatives decided to exit the League, final tournament race is maybe more fierce than ever. I am convinced SEHA is going to continue to grow.
Is there any specific reason for why you decided to wear No. 9?
Not really. I was once given number nine and simply haven't changed it since. I guess it's my lucky number now.
Russia failed to qualify for 2018 EHF EURO in Croatia but will participate on the upcoming World Championship. What are the plans with the national team?
We're quite ambitious actually. Our main goal is to qualify for the Olympics which means we must finish in top six. So that's what we're fighting for!
Meshkov have a whole lot of internationals in the roster. Who do you most like to spend your time with?
Indeed, we have a multinational team and it's cool. However, nationalities don't really matter to us and I have a good relationship with all of my teammates. I wouldn't highlight anyone honestly.
Finally, is there a specific reason for why you're wearing a sleeve on your left arm while playing? Comfort or perhaps injury?
Only mental comfort really. I once suffered an arm fracture though but it is way back in the past now. However, I still put a sleeve on just for confidence and comfort.