Vojvodina and Steaua to close 2018 in Novi Sad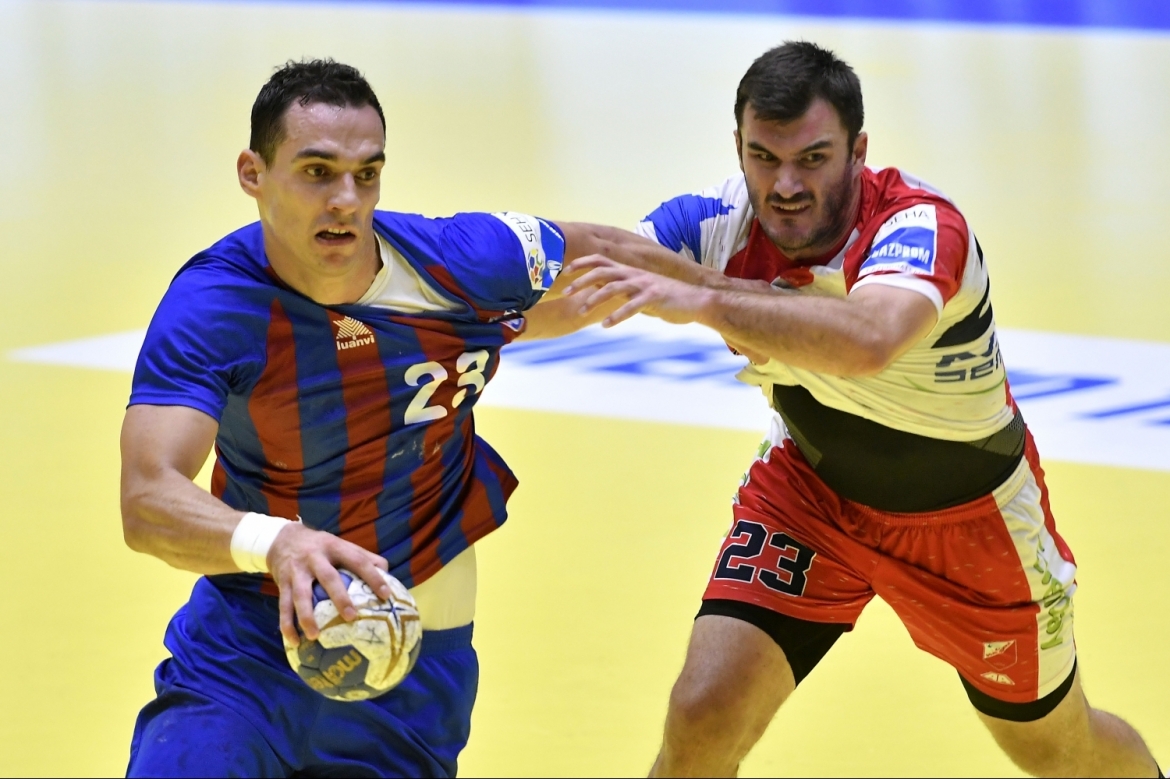 The first encounter between the two rivals in SEHA - Gazprom League this season finished with Nemanja Grbovic scoring a buzzer-beater securing three points for Steaua. Tough schedule has however lately taken its toll from both teams which might prove to be decisive on Thursday night in Novi Sad.
Reigning Serbian champions managed to win seven points in their last three encounters at home. Team managed by League's youngest coach Boris Rojevic is doing great recently and they proved that in Zagreb only few days ago losing 25:23 in a narrow match against highly-favored opponent. Romanian vice-champions on the other side have four defeats in a row which is a serious hit for their final tournament ambitions.
Ovidiu Mihaila, Steaua Bucuresti coach:
This will be our last game of the year in SEHA League. We want to end the year with a win but it won't be easy as we're dealing with a lot injuries at the moment. However, we'll do everything we can to come out on top, no doubt about that. We know a lot about Vojvodina and they know a lot about us. We're up to a good one in my opinion.
Gabriel Florea, Steaua Bucuresti player:
This will be our 34th match in three and a half months. Unfortunately, we are no longer among top four teams in SEHA League. Fatigue has a lot to do with it but despite of that I feel like we can be proud on what we did in this competition so far. I feel like this will be a duel between two balanced teams and we'll definitely look to finish the year with a victory in Novi Sad.

Boris Rojevic, Vojvodina coach:
We're still thinking about the last game and I feel like we deserved at least a point because we really delivered a great outing. This team has no limits because we accomplished that using only ten-player rotation with almost half of the team being unable to suit up due to injuries. I hope we'll keep up with good performances against Steaua. Romanians are playing excellent handball and it won't be easy.
Srdjan Milic, Vojvodina player:
Last match of the year is ahead of us and we'll look to give everything we've got in that one. We're on the rise speaking of our form but still have huge injury problems. We're all however giving our best each time we step out there and it's starting to pay off. Unfortunately we failed to grab some points that we maybe could've grabbed but now we have a new opportunity to do so.