Vardar eager to finish to 2018 on top of the standings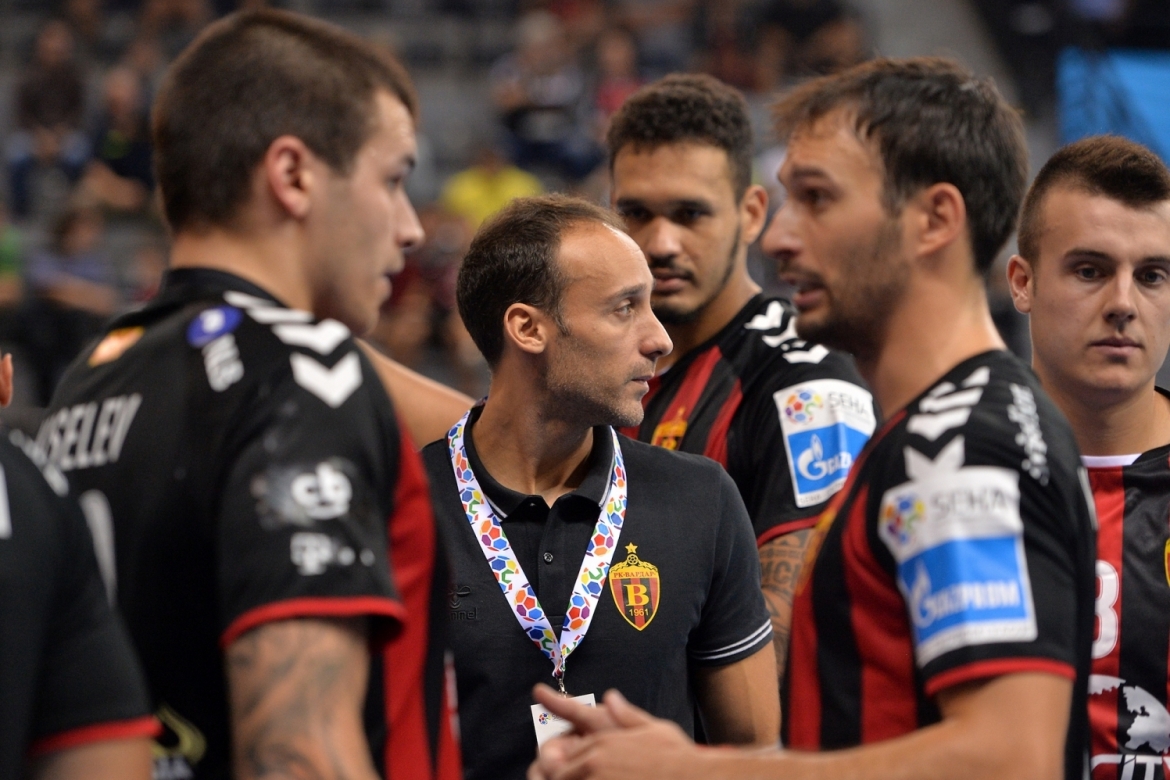 Three defeats in a row mean Steaua Bucuresti are slowly losing pace in SEHA Final 4 race but even despite of that, Romanian vice-champions who currently have 5-6 score will definitely look to level it up with a quality performance at home against reigning regional league champs Vardar.
This will on the other side be the last match for 'Red&Black' in 2018 and it's clear coach Parrondo and his players will look to say goodbye to another great year with what would be eleventh win in 13 matches for them. At the moment, Vardar are levelled on top of the standings with PPD Zagreb as teams have 30 points each.
Ovidiu Mihaila, Steaua Bucuresti coach:
It is an honor for us as a Romanian representative in the competition to host one of the latest Champions League winners. We're having a difficult time at the moment dealing with all the injuries which is why it won't be easy for us to play a competitive match against Vardar. However, as I said already, we must use the opportunity to learn something new, discover new things and enjoy this competition.
Razvan Rapciuga, Steaua Bucuresti player:
A really tough one against Vardar is ahead of us. December schedule was really hard for us with eight games in 17 days. Some guys are back after recovering from their injuries but some are still absent. Our goal is to improve from match to match and deliver a solid performance for our fans on Monday.
Roberto Parrondo, Vardar coach:
This will be our last match prior to Christmas break and, as always, we'll look to come out on top. We're dealing with a lot of injury problems at the moment and this time we won't be able to count on Borozan, Moraes, Dibirov, Shishkareev and Kristopans. Some younger players will obviously have a chance to show what they're capable of in a match in which I expect us to deliver best possible performance and do everything we can to win.
Stojance Stoilov, Vardar player:
This will be our last match in 2018. We're all tired and waiting for the winter break but we must close the first part of the season seriously. As coach already stated, we're dealing with some problems but we hope we'll win the match despite of everything. This is Steaua's rookie season and we've never played in Bucharest before but our goal is to remain focused and win the match.