7m – Slavko Goluza: "We are heading in the right direction"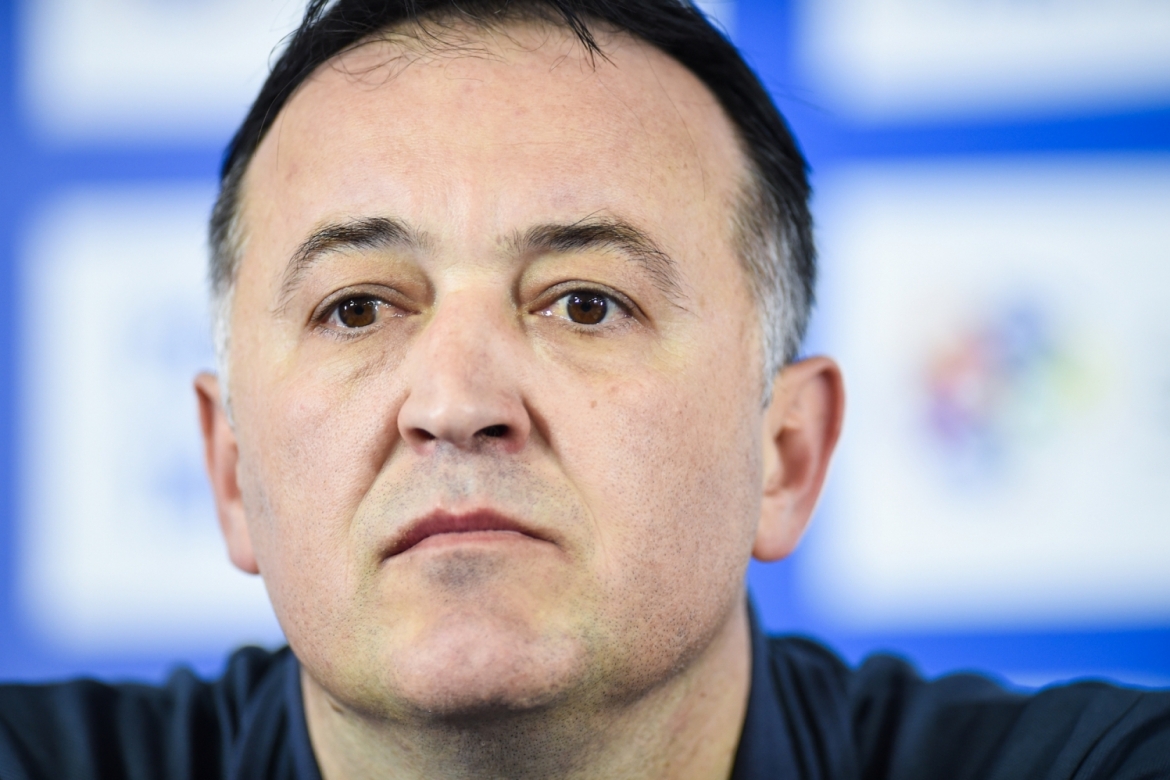 The famous Croatian handball player, now coaching the Slovakian champions Tatran Presov. During his professional sports career he won many medals and earned many accomplishments, while his coaching role is going in an upward trajectory. Tatran Presov currently sit in third place of the SEHA – Gazprom League, surprising for some people, and are in the race for the Final tournament. The guest of 7m is Slavko Goluza, best coach of November, who shared some of his experience from his career as an athlete, how he finds Slovakia and some other details.
After the successful playing career, you turned to the job as a coach. How and why that happened?
I always knew I'll be a coach, I always communicated with coaches, I was always very helpful for them, playing at the position where I had to lead the team. I always tried to put collective first, never looking at my personal interest, and so, after my sports career, I entered coaching.
This is your second season in Tatran, what are the impressions?
I picked Tatran because I saw I can make a big progress there, that those guys can move forward. With my arrival, this is my second season here, we have good results, beating some clubs that are better off financially, but also have better players and organisation. In the last few months, I can say my life in Presov is really beautiful, so to say.
Tatran is currently third in the SEHA – Gazprom League table, can the club win a place at the final tournament?
I want us to play well in every match, to display ourselves in good light, to play well. Whether we win, doesn't just depend on us, but are ambitions are, at least for me personally, very high. From the very start, with my arrival, I put faith in the players, telling them they can do it, to follow me, and thank God we are heading in the right direction. We'll see what happens next, we have every right to believe, and I hope we'll be at the Final 4.
Who is your coaching role model?
I would single out the one I made the greatest successes as a player, and later as his 'right hand man'. It's Lino Cervar, with whom I have a great relationship to this day, and we still talk a lot.
If you could change something in your career, what would that be?
Well, I would definitely change certain things, but no matter what, I don't look back on what is behind me. I thank God on everything given to me, and the family that has always, since I was little, given me support. Everything that I accomplished in life, I did it with hard work, persistence and sacrifice.
What do you do in your free time?
In my free time, when I have it, I try to relax as much as I can from all the tiring trips, matches, stressful trainings. It definitely is hard, that's us athletes, we are away from home a lot, we are gone, so our families suffer, they sacrifice. The family is important, we are nothing without that and we try hard to see each other, whether I come to Zagreb from Presov, or they come here, or simply to meet somewhere.
You are called Keta, where is that nickname from?
Some call me Keta, it's a nickname from my street in Metkovic, while we were playing after school. Others call me captain, because I was the captain of national team for a long time. I find it funny, people can call me whatever they want.
What is the key to a successful career of an athlete?
The key is being persistent, sacrifice and having faith in yourself, in what you do, because nothing can happen without faith. According to that, every beginning is difficult, I had a tough road too, but I was being patient and persistent, sacrificed a lot, and thank God, I built a name for myself in handball.