EHFCL Round 10 recap: Wins for PPD Zagreb, Vardar and Tatran Presov
02.12.2018.

•

SEHA League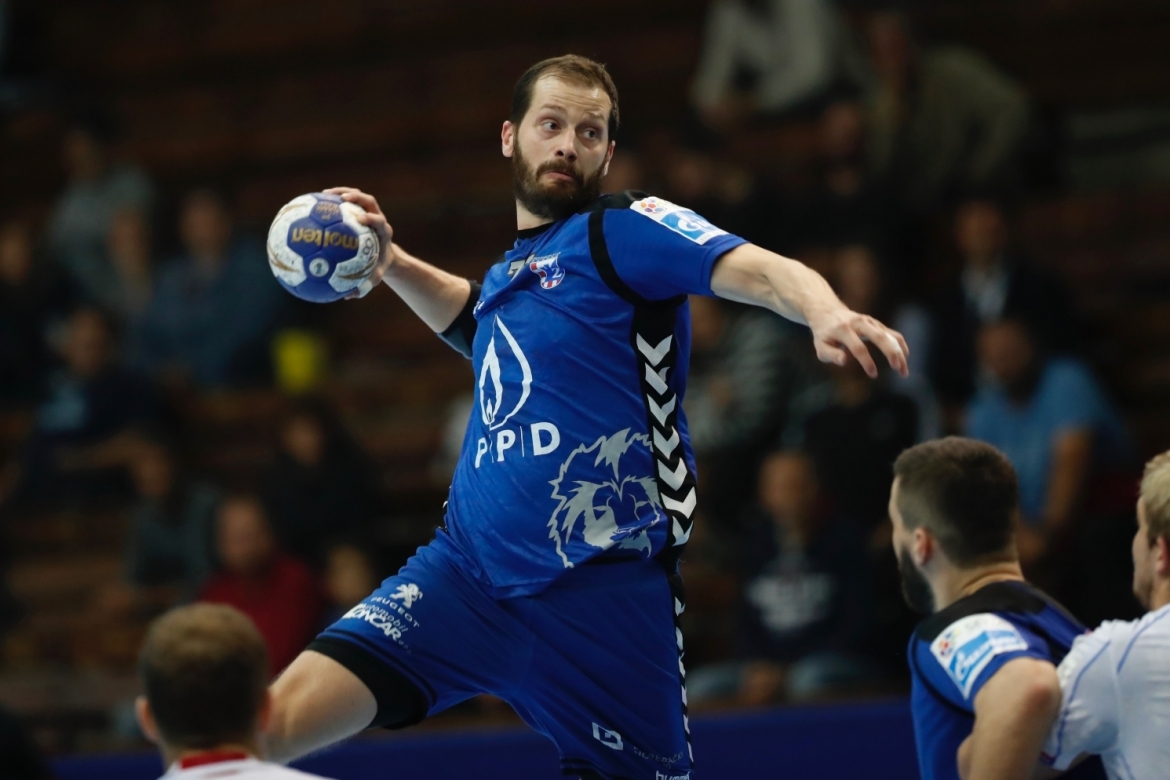 In the last round in 2018 of the EHF Champions League, we saw things unfold in Groups C and D, whilst teams from groups A and B will still have some work to do in 2019. PPD Zagreb and Vardar recorded very important wins to secure 2 points before SEHA December, whilst Meshkov Brest fell away to Barcelona. Tatran Presov defeated Metalurg, but fell short of qualifying to the next round, despite 7 wins in 10 matches.
Group B: PPD Zagreb – Motor Zaporozhye 27:25 (14:11)
It was one of the most important victories for PPD Zagreb this season, as they secure two points against a direct competitor for the next round. Adding to that, other rivals, Celje PL and Skjern did not win two points in their matches, which put PPD Zagreb in a favourable position moving forward. The Croatian champions were better than Motor in this match, and had the lead for most of the 60 minutes. Zlatko Horvat was once again Zagreb's best player with 8 goals, while Ivan Srsen and Damir Bicanic followed him scoring 8 goals each.
Group A: Vardar – PGE Vive Kielce 28:27 (14:11)
Vardar recorded a brilliant win in SC Jane Sandanski, against one of the best teams in Europe this season. It was a big return to Skopje for Luka Cindric, who spent some memorable years in Vardar's jersey. Alex Dujshebaev also played against his former team, as the duo led Kielce with 8 goals combined. On Vardar's side, Kristopans once again phenomenal with 5 goals and Stas Skube played very well, with 4 goals. Vardar are now back to the second place in Group A with 13 points, behind Barcelona.
Group C: Tatran Presov – Metalurg 30:24 (15:13)
Tatran Presov concluded their historic European campaign with the seventh win in the competition. However, it wasn't enough to earn a place in the next stage, as Sporting did not win against Bjerringrbo-Silkeborg in the last match of Group C. Jakub Hrstka was incredible in this match, as the Slovakian team gave their all. The Czech winger scored 8 goals and was supported by Bruno Butorac who scored 6. On the other hand, Metalurg concluded their campaign with a loss, but the team definitely gained much-needed experience ahead of new challenges. Pucnik and Spende continued their good forms, combining for 11 goals.
Group A: Barcelona-Lassa – Meshkov Brest 41:32 (22:17)
The Spanish side continued its unbelievable run in EHF Champions League with another terrific win. Meshkov Brest squad tried their best against an amazing team, but were not able to hold them down. Sime Ivic was once again Meshkov's best performer with 7 goals, alongside Petar Djordjic who scored 5. The Belarusians remain on five points and will fight with Montpellier and Kristianstad for the 6th place in Group A, that carries them to the next stage.