EHFCL Round 8 preview: Five away matches for SEHA clubs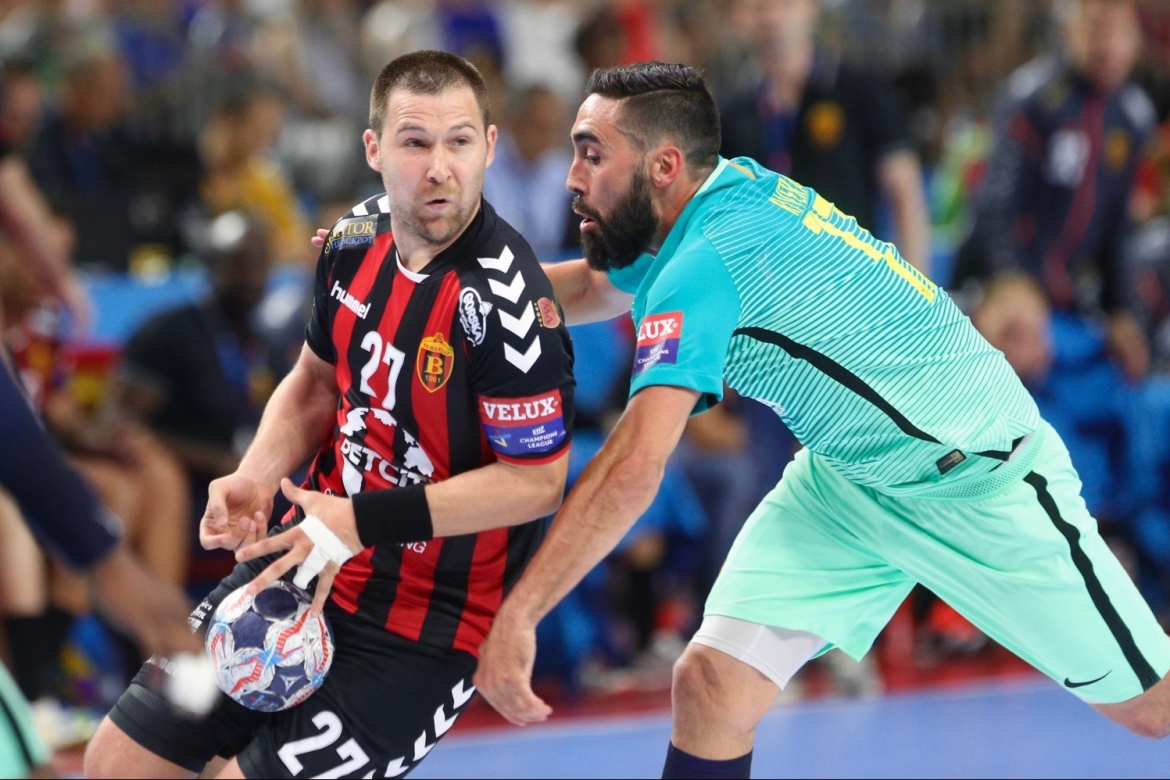 Round 7 brought some big wins for PPD Zagreb and Tatran Presov, but the group stage is not even close to being finished, so a lot of focus is still needed. Round 8 of the EHF Champions League will bring more interesting duels. Here is the weekend schedule for five SEHA – Gazprom League sides.
Metalurg will open the weekend action in Istanbul when they will play versus Besiktas-Mogaz. The Turkish team has a good record against Metalurg, beating them all three times in the previous 3 encounters. However, Besiktas are currently on a 4-match losing streak in the competition and only have 2 points more than Metalurg. The battle for the fifth place in the standings should be a free-flowing one, as both clubs don't have a chance to qualify for the next round.
After a tough loss at home to Kielce, Meshkov Brest will make their way to Poland to get a revenge against the Polish champions. Kielce were dominant last week, beating Cadenas' squad by 9 goals. Meshkov are looking for their first points since September and that victory against Montpellier. They currently have 4 points, and are placed 6th in Group A. The Belarusians will look to beat Kielce in Poland for the first time ever, but the Poles have a perfect home record this season.
Vardar are traveling to Spain to play against Barcelona on Saturday. The Spanish team grabbed two points from Skopje last week, and will look to affirm themselves as first in the group with another win versus their rivals. Last time they met in Barcelona was in February, when the home team won 29:28. They are once again the favourites, but Vardar will know how to deal with the underdog status.
One of the most important matches will be played in Denmark, when Silkeborg host Tatran Presov on Sunday. It is without a doubt the match that could decide how things will shape up in Group C. Tatran will look to continue their perfect away record and get a second win against the Danish team this season, but it will be very difficult for them. Silkeborg, who have two points more than Tatran, have not lost a match since September- when the Slovakians beat them in Presov!
For the second week in a row we will have a chance to watch the battle between Celje PL and PPD Zagreb. Despite a lot of history on both sides, both teams will be focused on the present. PPD Zagreb leaped over Celje PL in the standings with a win in Arena Zagreb, carried by Horvat and Kastelic. Another win would help them massively. The Slovenians have been very good at home, beating Flensburg and Motor, only losing to Skjern. The match could be a game changer in finding out who will earn a place in the next round.
Saturday, November 17th
14:00 Besiktas-Mogaz – Metalurg (Group C)
18:00 PGE Vive Kielce – Meshov Brest (Group A)
19:00 Barcelona-Lassa – Vardar (Group A)
Sunday, November 18th
13:30 Bjerringbro-Silkeborg – Tatran Presov (Group C)
17:00 Celje PL – PPD Zagreb (Group B)