Zeleznicar vs Tatran – Vujovic vs Goluza
07.11.2018.

•

SEHA League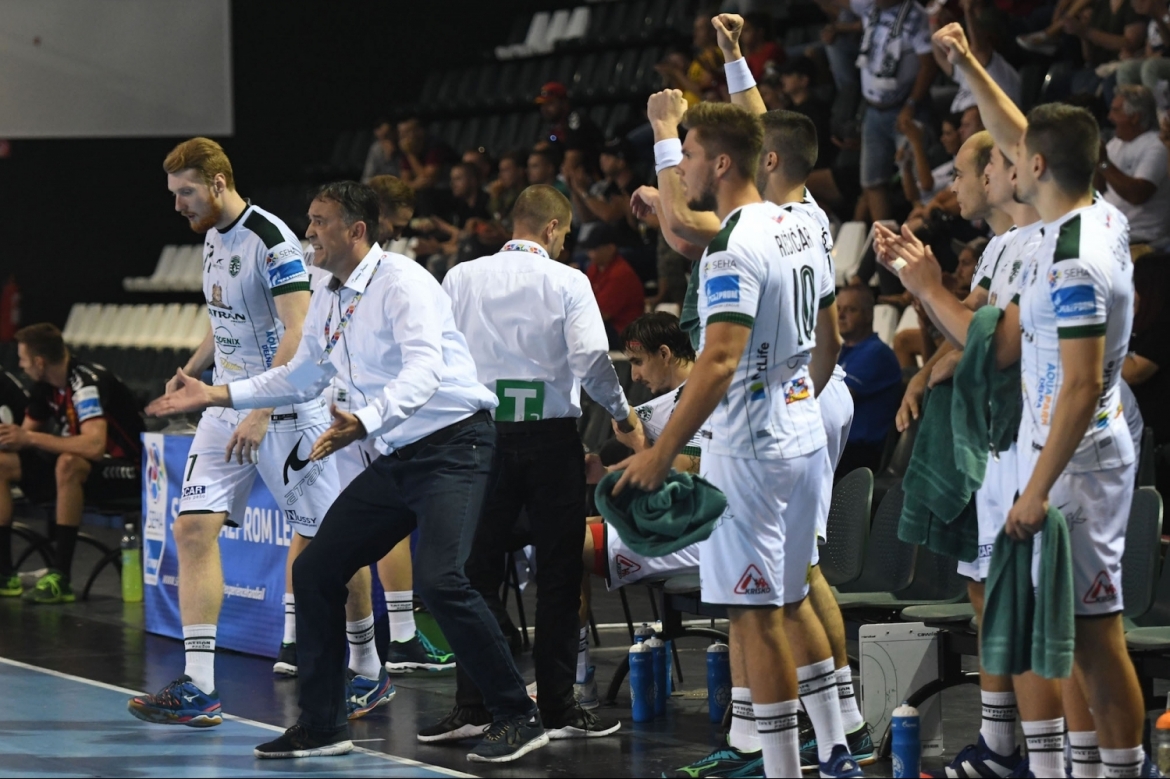 One of the most interesting matches of SEHA - Gazprom League Round 8 will on Wednesday be played in Nis with home team Zeleznicar hosting Tatran Presov. After two wins in a row followed by a narrow loss in Zagreb, it is clear self-confidence level is on the rise in Nis ahead of the duel against the team led by Croatian coach Slavko Goluza, especially because coach Veselin Vujovic will once again be able to count on one of his most valuable offensive assets – right back Predrag Vejin.
After an important win in Lisbon against Sporting in Champions League, Slovak champions will definitely in Serbia look to secure three new points and make an additional step towards reaching a F4 ticket.
Veselin Vujovic, Zeleznicar Nis coach:
Schedule we're currently dealing with is really quite tough. We are however clearly on the rise after the season opening which was far from satisfying. We've manage to stabilize the team and reach two wins in a row after which we fell closely in Zagreb. I don't like to say I'm satisfied after a loss because I believe it is a catastrophe for the team because we must always strive to come out victorious, each time we step on the court. Speaking of Tatran, they have one of the best teams in the league and are led by an excellent coach, former Croatian national team coach Slavko Goluza. With a roster full of quality internationals like Hrstka, Stranovsky and Cip it is clear they are favorites in this one but we believe in ourselves and believe we can achieve a good result, especially now that Predrag Vejin is back in the roster. I'd also like to see fans come and support us but of course we realize that we must attract them with our performances and I assure that the time will come when we will play much better and when our hall will be fully crowded.
Andrija Madjar, Zeleznicar Nis player:
Tatran have once again last weekend against Sporting proved they have a quality team ready to battle all the best teams in the league like Vardar and Zagreb. However, the fact that they are favorites in this one is not an excuse for us not to give our maximum. We're repeating all the time that all the hard work we're putting in will most definitely give results, sooner rather than later and I believe we're visibly progressing from match to match. We must keep up, build on this good momentum we have at the moment and I believe fans will recognize that.
Slavko Goluža, coach of HC Tatran Presov:
Tough match is ahead of us, especially because we'll have only one training session prior to the trip to Nis. The most important thing for us remains to be focused on the way we perform and we play. We're going there to win the match.
Igor Chupryna, Tatran Presov goalkeeper:
We know we'll play a quality team in Nis in what will most definitely be a tough game for us because they are clearly on the rise lately and I'm sure they will be highly motivated. We must find the best way to recover as much as we can after the match in Lisbon which won't be easy because we don't really have much time to do that but we must remain calm and focused and of course aim for the win.