7m - Ivic: "No one can be underestimated"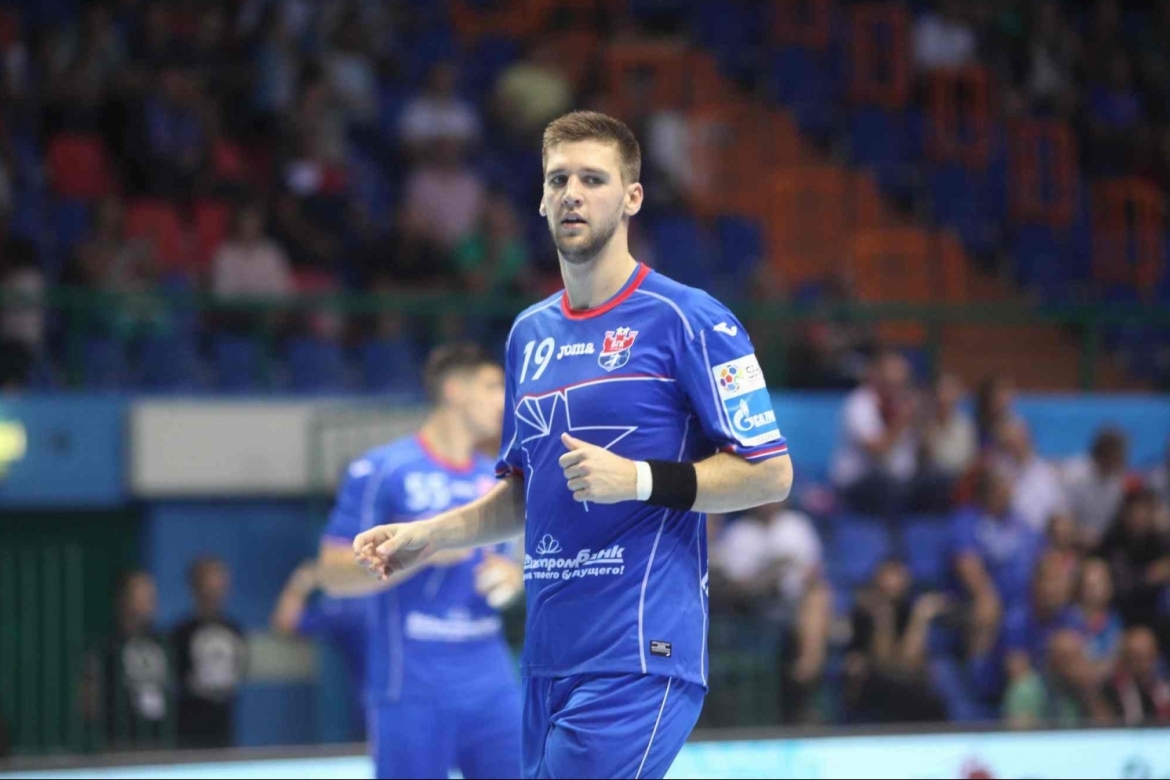 Sime Ivic, the 25-year old Croatian right back, is one of those players that has achieved a lot in a very short span. Even though he is still searching for that one big medal or a big trophy, Ivic has already enjoyed a career that not many 25-year olds had a chance to experience. Ivic was born in Split in January of 1993. He is the same age, as for example, Luka Cindric who is one of the best ever players of the SEHA – Gazprom League.
Ivic is part of the generation of Croatian handball that won silver at the M20 EHF Euro 2012 in Turkey. The talent on that squad was unbelievable, as it featured names like: Stipe Mandalinic (MVP of the tournament), Teo Coric, Domagoj Pavlovic, Filip Ivic, Sandro Obranovic, Leon Susnja, Marko Buvinic, Ivan Srsen, Ante Tokic, Ante Kaleb, Jakov Vrankovic and others. Sime Ivic was one of the best players for Croatia at the tournament, with 25 goals. Ironically, Luka Cindric wasn't there.
Since 2012, Sime has already played in 5 countries, Croatia included. He started his more serious handball career in Nasice, with Nexe. As a member of the Nexe squad in 2012/13 and 2013/14 the right back scored 134 goals in 35 matches in the SEHA – Gazprom League. He realises that the League has changed quite a lot since those times: "I played in the SEHA – Gazprom League back in the day with Nexe. In the beginning it was an amazing feeling to play against some teams that you usually normally meet only in the EHF Champions League. I have to say I'm very happy with the quality of the League, because playing with and against some of the best players is a great pleasure. I'm happy to see the League getting better and better every year, in all segments. The entire region is full of terrific young players, and SEHA helped and will help develop many of them. That is terrific not just for the players, but also for the fans and all other handball enthusiasts."
You just have to believe in what he is saying. In his later career, Ivic played for Celje PL in Slovenia, Nantes in France, Orlen Wisla Plock in Poland and he now plays for Meshkov Brest in Belarus. In all those years, the Croatian scored nearly 200 goals in European competitions- mostly in the EHF Champions League. His best season tally came in 2016/17. That season he was in fantastic form with 60 goals in the most prestigious European club handball competition. Ivic compared the level of the SEHA – Gazprom League to other European leagues: "SEHA – Gazprom League is different than some other competitions in Europe: "It's not just that the matches are interesting and exciting, it's the fact that it's also international. Some leagues only have a couple of very good clubs, but SEHA, much like Poland and France, put in a lot of effort in League's development. At the moment, it's a great experience to be a part of the SEHA League. You need to take it match by match, there's no other way. No one is 100 percent guaranteed to win. No one can be underestimated. You need to take it step by step and patiently build success. All of this makes me very happy to experience playing in one of the best Leagues in the world."
Ivic has been one of the key figures in this season's Meshkov Brest team. One of his best performances came against Tatran Presov in September. He scored 5 goals and delivered 8 assists in that match, but it wasn't enough, as the Slovakian champions walked away with three points. That fits perfectly to Sime's perception of the League. As the Split-born player emphasised, you can't really know who is going to win in a particular match.
Ivic is quite a versatile player, he's a good scorer from 9 metres, but also has the size and the frame (196 cm, 89 kg) to be a threat in other ways. The right back is also a terrific passer and is able to find his teammates in good positions.
In the summer, Sime signed a one-year contract with Meshkov Brest. The ambitions for this season are very high, which was confirmed by signing high profile players like Ivic, Djukic and Obranovic. Sime is satisfied with Meshkov Brest: "I'm focused on achieving the best possible results in all competitions. I know it will not be easy, but I believe in my team, in this group of players and I hope we can go far. It's not easy, because we have a lot of matches to play. However, I think we will reach the goals we had in mind before the season."
We would like to wish Sime good luck this season and in the future, both with his club career and the Croatian national team!