Reigning SEHA champs in Brest without first-team players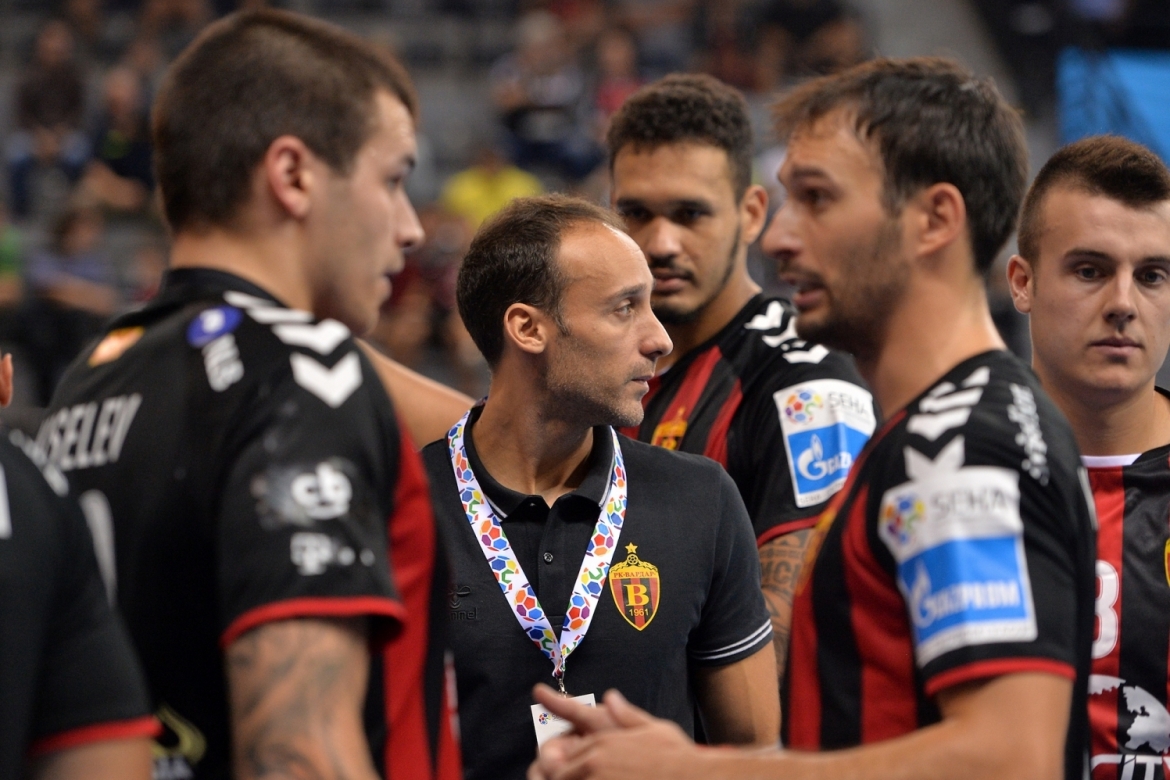 As a result of the national team week, reigning SEHA champions made a decision not to travel to Brest with their first-team players and head coach Roberto Parrondo who will all stay home in Skopje and prepare for what's ahead in both EHF Champions League and SEHA- Gazprom League. 'Red&Black' roster will that way in Brest feature players like Janja Vojvodic, Vlado Nedanovski and Martin Popovski as well as youngsters Marko Mishevski, Marko Kizic, Khalifa Gedban, Stefan Atanasovski, David Gashovski, Stefan Krstevski, Dejan Kukulovski and Martin Dimov with Vardar's assistant coach Biljana Crvenkovska leading the team along with second-unit coach Stojan Petrushevski. It is however clear Crvenkovska, Petrushevski and Vardar in general will definitely experience hard time in Belarus.
Meshkov are favorites in this one, especially because they are in desperate need of points after suffering a few surprising defeats in the first few rounds but they will have to prove that on the court with Vardar's youngsters surely coming to Brest highly-motivated.
Match is scheduled for Tuesday, 18.15 local time.
Manolo Cadenas, Meshkov coach:
After the national team week we will have to give some of our players a little more time to recover and Vardar are in the same situation. We're playing at home and we'll obviously look to win the match. We've already managed to beat them once this season, during the pre-season in Strasbourg.
Viachaslau Shumak, Meshkov player:
Matches against Vardar are always tense and exciting. It is interesting that we will shortly after our SEHA League clash travel to Brest to play them in Champions League. However, for now, we are focusing on Tuesday. We're playing at home and we'll do everything not to allow any surprises in front of our fans.
Biljana Crvenkovska, Vardar assistant coach:
Meshkov have a great team and quality players on each position. They usually play with their first-team players at home so it definitely won't be easy.
Vlado Nedanovski, Vardar player:
It is always difficult to play after the international break. That is why I expect this to be a tough match against one of our toughest SEHA League rivals and a team we'll play in EHF Champions League on Saturday. Whenever we meet it is always a derby and such things always bring that special motivation into the equation.