EHF EURO 2020 Qualifiers Recap: Croatia with two wins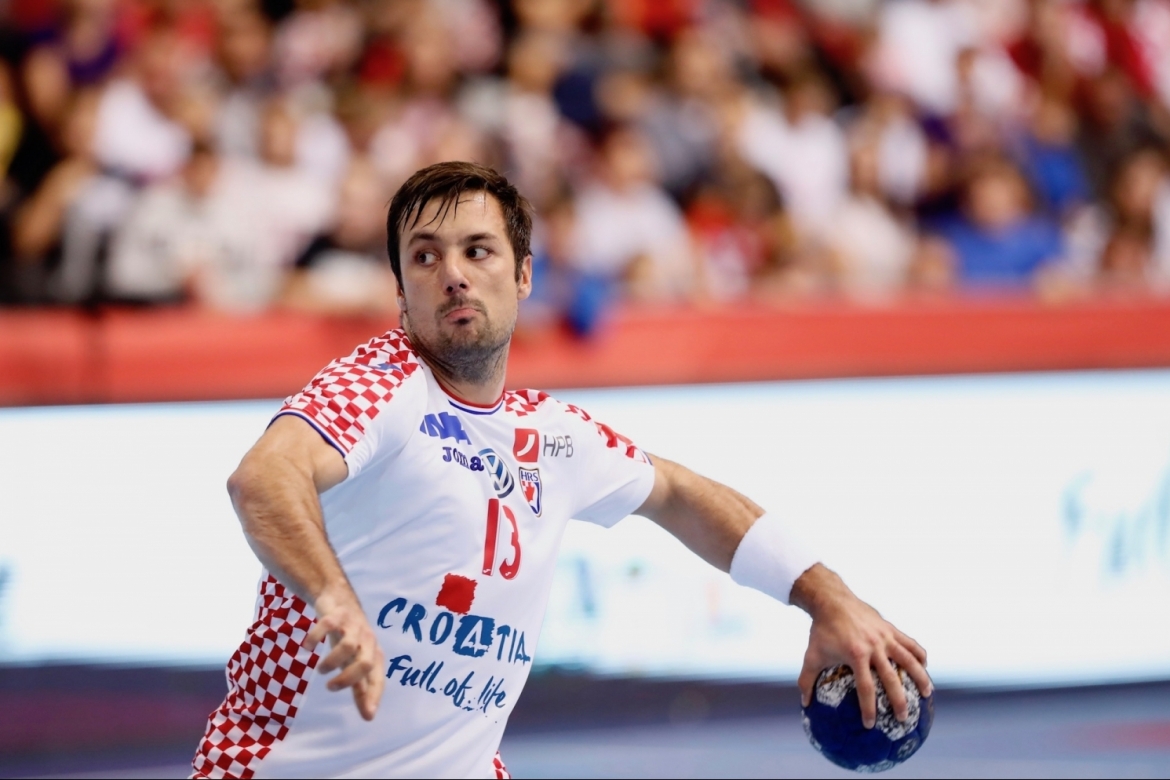 Croatia started the qualification period for the next European Championship with two important wins. First, Lino Cervar's men beat Switzerland at home 31:28, and they defeated Belgium away 30:25. Against Switzerland, Cindric and Stepancic were excellent with 6 goals, Horvat had 5, Karacic 4 and Marin Sipic scored 3 in his debut. Zlatko Horvat led the way against Belgium with 8 goals, his teammate from PPD Zagreb David Mandic had 3. Belgium's captain, PPD Zagreb centre back Arber Qerimi, scored twice.
In the same group, Serbia won one point in two matches. In the first round, Serbia drew to Belgium at home 27:27. Meshkov's Petar Djordjic scored three, whilst Sretenovic netted twice. Lazar Kukic led the way with 6 for Serbia, and Arber Qerimi scored 2 goals for Belgium. In the next match, Serbia lost to Switzerland away 24:29. Schmid was unbelievable with 10 goals for the home team. For Serbia, Nemanja Ilic scored 8 goals.
In Group 3 Macedonia had a win and a loss to start the tournament. At home, Raul Gonzalez's players defeated Turkey 31:27, but later lost to rivals Greece away. In Bitola, Macedonians managed to get their first points against the tough Turkey team. Lazarov and Manaskov combined for 14 goals, Stoilov added 4. Versus Greece in a surprising 26:28 loss, it was again Kiril Lazarov to score 8 goals, Taleski had 6. Nexe's Can Celebi scored 1 goal so far, it came against Iceland.
In Group 4, Slovenia first beat Latvia in a match where we saw three red cards. Kristopans scored 4 goals for his team and was among those who were sent off. He, then scored 6 against the Netherlands. Slovenia got off to a 2-win start, as Kastelic and Ocvirk were with the team.
Bosnia and Herzegovina recorded a massive win against Belarus away, but then suffered a defeat to Czech Republic. S. Buric and Vegar were on the scoresheet for Bosnia and Herzegovina, whilst Baranau and Yurynok scored for Belarus. That duo was crucial for Belarus in a win against Finland 27:20, as they combined for 9 goals. Bosnia and Herzegovina lost the second match, at home to Czech Republic. PPD Zagreb's Buric had 3 goals. Czech Republic looked impressive early on with two wins. Tatran's duo Hrstka-Cip combined for 15 goals in the two wins.
Romania recorded two tough losses, against Portugal (13:21) and France (21:31). Rotaru was the main man in a very low-scoring loss away to Portugal. In the second match, Romanians hosted France and played a decent match, especially in the first half that ended 12:9 for France. Steaua's Javier Humet scored 5 goals in that match.
Slovakia started the qualifiers with two losses. First, they were defeated by Hungary 22:30 and then at home against Russia 21:22. Stranovsky was great against Hungary with 7 goals, and against Russia Oliver Rabek was fantastic with 6 goals, as Stranovsky added 4. In that match, Daniil Shishkarev was absolutely spectacular as he scored 13 goals! Timur Dibirov added 3 and Alexander Shkurinskiy had 1. 17/22 scored by SEHA players! Russia also won their first game, beating Italy 34:20. Vardar's Kiselev had 5, Dibirov and Shkurinskiy scored 4 each, Vardar's Kalarash and Shishkarev chipped in 2 each.