EHFCL Round 4 preview: Meshkov host Veszprem, Vardar against RN Loewen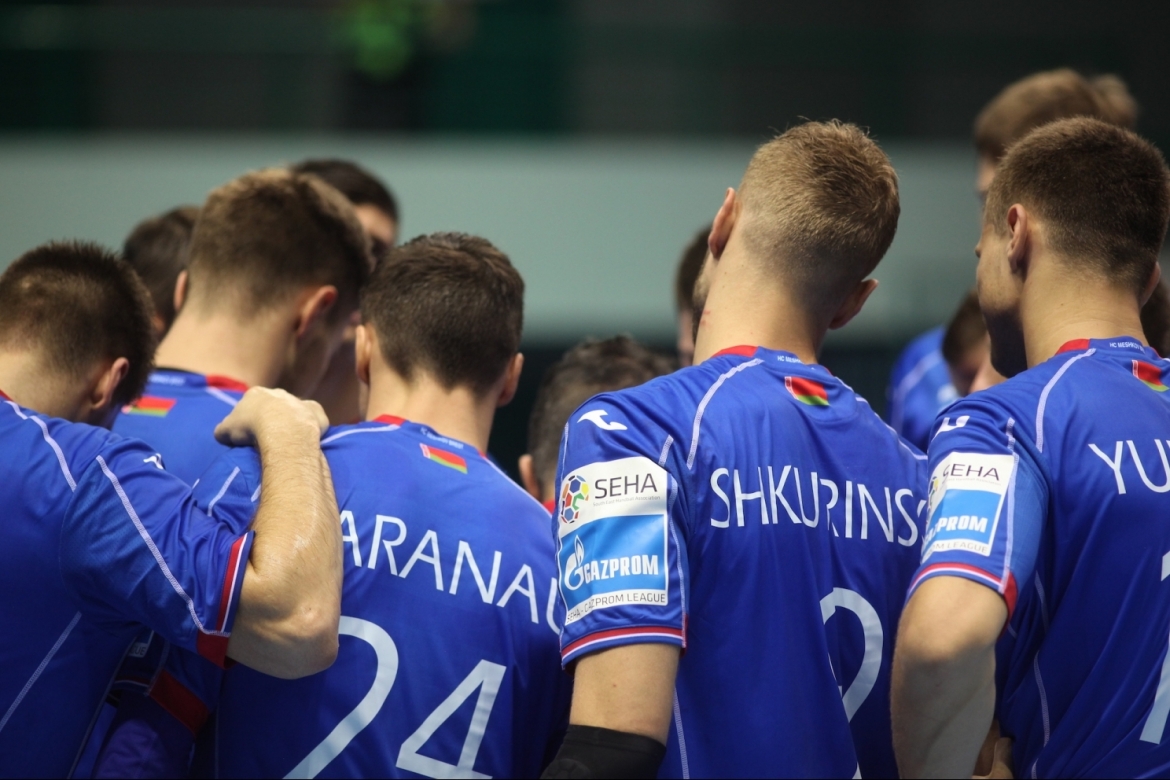 Another week, another round of the EHF Champions League ahead. Out of five SEHA – Gazprom League teams in the competition, two remain with a 100% win record: Vardar and Tatran Presov. Vardar, who play against RN Loewen this round, defeated Telekom Veszprem last weekend, and Meshkov Brest will have a chance to do the same on home court. It will be interesting to see whether PPD Zagreb can get their second away win, as they travel to Denmark and will play with Skjern.
All SEHA clubs will play during the weekend, with Meshkov Brest opening the Saturday action. The Belarusians are coming off their first loss in the competition, after falling in Germany to Rhein-Neckar Loewen. It should be a very interesting match, as these clubs many times before, but are currently with quite different rosters than in the past. The major news from Hungary was also Ljubomir Vranjes losing his job at the head coach position at Veszprem. Meshkov Brest will need to be aware the entire 60 minutes to get a good result against the motivated Veszprem side.
Saturday will continue with Vardar's match against the strong Germans- Rhein-Neckar Loewen. Vardar won at home when these two clubs met in the group stage last season, and it ended with a draw when they played in Germany. The Macedonians were able to rest some players against Vojvodina, and the Bundesliga side will have a tough match against Gummersbach on Thursday. Vardar will enter the match as the favourites, as they are the only undefeated team in Group A. However, it's worth saying that the Lions have scored over 30 goals in all three matches, so far.
Tatran Presov will try to continue their winning streak on Saturday against Chekhovskie Medvedi at home. After they battled through injuries, and displayed some amazing handball in recent time, another challenge awaits. The Russian opponents have lost all three matches, which puts Tatran Presov in the favourite role ahead of the match. Another win would be a massive achievement towards securing a place in the next stage of the competition.
The second SEHA – Gazprom League competing in Group C- Metalurg from Skopje, will open the Sunday action. They will try to secure their first points at a tough away venue in Denmark against Bjerringbro-Silkeborg. The Danish side is currently second in the group, as they have only lost one match- versus Tatran Presov. Metalurg will be eager to break the winless streak, but it will be a tough matchup for Jaganjac, Tomovski and company. However, the match will definitely serve as a big lesson no matter what the outcome is.
PPD Zagreb will also travel to Denmark this weekend. It is interesting to note that Metalurg and PPD Zagreb met on Tuesday in SEHA – Gazprom League Round 5 and will both play in Denmark in the EHF Champions League on Sunday. The Croatians are searching for their second win in the competition, after a very tough schedule and losses to Pick Szeged and PSG. Their only win came in Germany against Flensburg, which was one of the most memorable wins in recent club's history. A victory versus Skjern on Sunday, would be crucial for Cervar's team.
Saturday October 6th
15:00 Meshkov Brest – Telekom Veszprem (Group A)
17:30 Vardar – Rhein-Neckar Loewen (Group A)
18:00 Tatran Presov – Chekhovskie Medvedi (Group C)
Sunday October 7th
15:10 Bjerringbro-Silkeborg – Metalurg (Group C)
16:50 Skjern – PPD Zagreb (Group B)