Strong defensive performance secures Zeleznicar first win of the season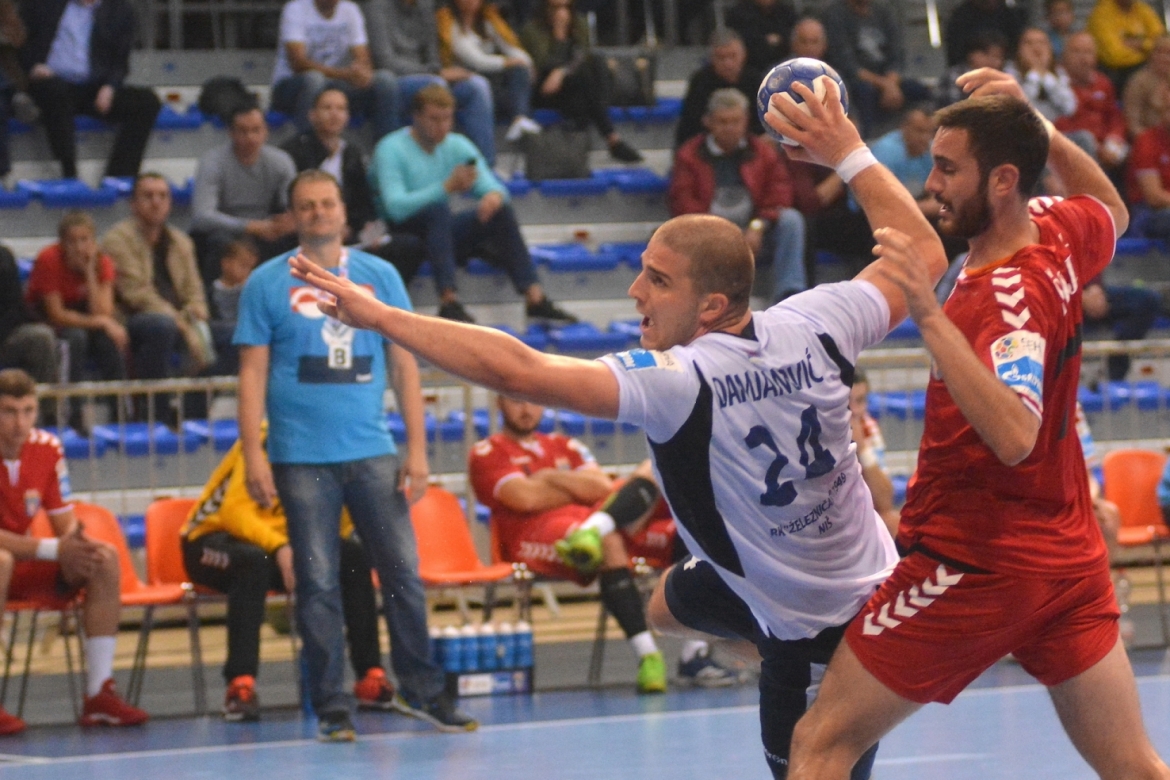 Zeleznicar celebrated their first ever SEHA - Gazprom League win on Tuesday night as handball fans in Nis witnessed their team deliver probably their best defensive performance of the season defeating Izvidjac Ljubuski 30:21 (15:7). Only two days after a Super Cup final loss against Vojvodina home team displayed a whole new face which coach Veselin Vujovic can be satisfied with.
Guests were able to stay close for the first 15 minutes but the lack of ideas in the attack and Zeleznicar's strong defensive performance clearly decided this one. A little less than ten minutes prior to the half-time whistle Nemanja Zivkovic and Stevan Sretenovic led a 5:0 series to put hosts five goals up (9:4). After that Jovo Damjanovic showcased his skill set in a few attacks in a row opening the gap to eight (15:7) as it became clear guests reached a point of no return in this one. About 15 minutes before the final buzzer Vedran Delic brought his team to only a four-goal deficit but that was as close as they would come in this one as Zeleznicar once again netted four in a row storming off to 25:17 which was a clear sign they'll finally secure their premier win of the season.
Stevan Sretenovic finished the match with seven for Zeleznicar while Domagoj Alilovic on the other hand netted as much for Izvidjac.