EHFCL Round 2 preview: Buric twins square off in Flensburg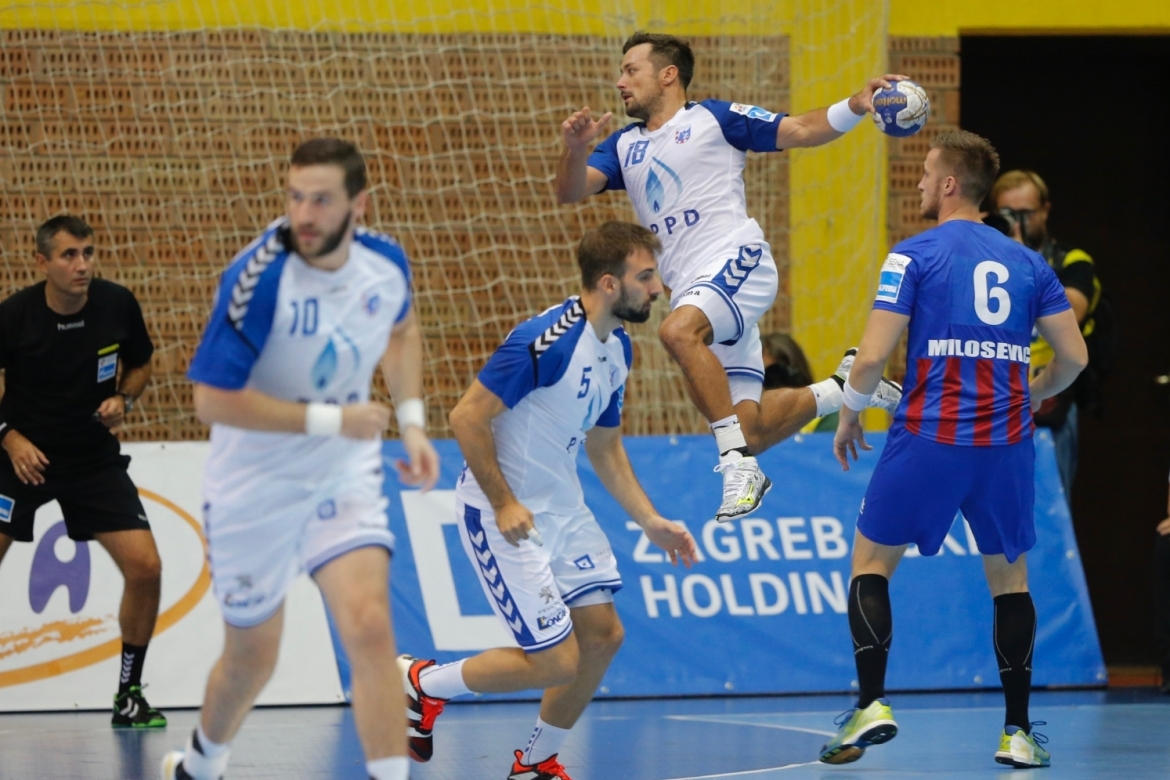 Five SEHA clubs are currently competing in the EHF Champions League, and three teams recorded victories, with all of them being away from home. Vardar beat Montpellier, Tatran Presov won two points versus Besiktas and Meshkov Brest defeated Kristianstad. Only PPD Zagreb and Metalurg failed to win points, but they will have a fresh chance to do so in this round.
The premier match of the second round will be played between the German and Croatian champions on Wednesday at 19:00. After almost snatching a point against MOL-Pick Szeged in Osijek, Cervar's men will have an even harder task against Flensburg-Handewitt. The Germans defeated the Champions League runners-up Nantes from last season in the first match, and they are definitely very motivated to keep winning at the start of the season. The highlight of the match will be Senjamin and Benjamin Buric on opposite sides of the court!
The action continues on Saturday when the 2017 champions Vardar host IFK Kristianstad in SC Jane Sandanski. The Macedonians won five matches to start the season, four in the SEHA – Gazprom League and one in the EHF Champions League. Dejan Milosavljev started the in a brilliant fashion, and will look to continue against the Swedish champions who lost to Meshkov Brest in the first round. It's interesting that these two sides were together in every EHFCL in the past three years; Vardar won all six encounters!
After two massive wins- versus Besiktas in Champions League and Meshkov Brest in the SEHA – Gazprom League, Tatran Presov are hosting the Danish vice-champions Bjerringbro-Silkeborg in the second round of the EHFCL. Silkeborg also recorded a nice victory, at home against Chekhovskie Medvedi. Group C will be very interesting, especially with these two clubs, who have met last season in the EHF Cup. Both of them won their home matches, so it should be another very interesting outing in Presov.
The third Saturday match with a SEHA side involved is the match between Meshkov Brest and Montpellier. In a very tough Group A, we have already seen some amazing matches. Montpellier lost to Vardar in Round 1, whilst Meshkov Brest defeated Kristianstad away. The European champions are probably the favoruites entering the match, but Meshkov Brest cannot afford to lose the second straight home match.
The only Sunday match featuring a SEHA – Gazprom League side will be played in Skopje, as Metalurg host Besiktas. Both clubs lost their opening EHFCL matches, so the motivation to win first points will be present on both sides. They also met last year, and Besiktas came away with two wins. It remains to be seen how will Metalurg fare without some injured players, but they generally tend to do well at home in the Champions League.
EHF Champions League Round 2
Wednesday, September 19th
19:00 Flensburg-Handewitt – PPD Zagreb (Group B)
Saturday, September 22th
17:30 Vardar – Kristianstad (Group A)
18:00 Tatran Presov – Bjerringrbo-Silkeborg (Group C)
18:30 Meshkov Brest – Montpellier (Group A)
Sunday, September 23rd
17:00 Metalurg – Besiktas Mogaz (Group C)