7m - Delic: "SEHA is, without doubt, the strongest league I've ever played in"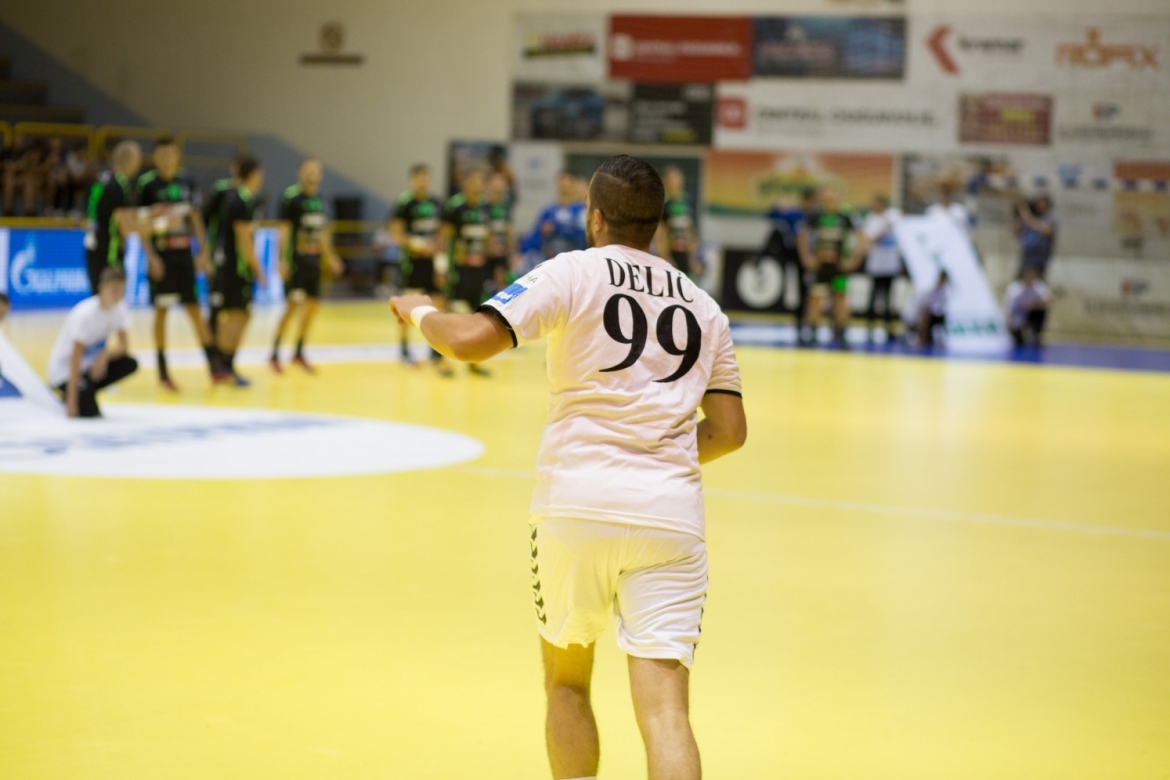 Izvidjac have this season returned to SEHA - Gazprom League. The young team is once again showcasing big potential with experienced Vedran Delic being one of their leaders on the court. With three rounds behind us, he is the team's most efficient player, his goals are attractive and he is quite confident from the seven-meter line. Coach Mario Bjelis clearly has a lot of trust in him so it's time for us to meet him a little better…
1. You are a new name in the SEHA - Gazprom League. Can you give us a short preview of your career?
Well, this is my first season in the competition and I believe I've so far managed to drag some attention with my outings. That, of course, wouldn't be possible if my team didn't help me as much as they did and I hope I'll be able to keep on performing on a high level. I started my career in Zrinjski, then spent some time in Cakovec (Croatia), Bosna (Sarajevo, Bosnia and Herzegovina), French third-league club Villeurbanne and now I'm here in Izvidjac.
2. Where would you rank SEHA League's quality and strength comparing it to all the other leagues you used to play in?
SEHA League is one of Europe's three best leagues at the moment and being a part of it is a huge challenge for me. It is, without doubt, the strongest league I've ever played in.
3. Izvidjac started the season with three losses but delivered some solid performances. What are the plans for the season?
We did open the season with three losses but apart from the first half against PPD Zagreb, I really feel like we didn't play bad at all. I believe we'll play better as the season progresses, win some points, gain experience for what's waiting for us in the national championship and of course, give our younger players a chance to prove what they're capable of on such a big stage.
4. You are playing on the left wing. Great technique… Who taught you the most and which players do you see as best left wingers at the moment?
I started playing at a young age really. I used to play as a playmaker all the way until five or six years ago. After I joined Medjimurje I started playing as a winger as well.
I come from a real handball family, I grew up with people I could learn a lot from like my uncle Zeljko Anic, cousins Mario and Igor Anic who is French national team player and a member of Slovenian team Celje PL. My sister also used to play handball and I could really learn a lot from each one of them. I can't also forget about all coaches throughout my career, they also taught me much.
I see Uwe Gensheimer and Manuel Strlek as two of the best wingers at the moment. They have managed to keep their performance at the highest possible level for a long period now.
5. Match against Metalurg will somehow be a derby of the bottom. How do you see that match?
I believe we both have young teams which are playing good handball. I see they are not in the best possible situation at the moment as Kuzmanovski' departure obviously hurt them but we must forget about that and enter the match fully focused, play best we can and believe it will be enough for us to come back from Skopje with three points.
6. You also play for Bosnia and Herzegovina which is struggling to pave its way through to the big stage. What are the plans like there?
One of the reasons why I decided to come to SEHA League is to remain a part of the national team. The situation with our Handball Federation is far from ideal at the moment but the goal is to try and qualify for all the upcoming competitions. I'd really like to remain a part of the team.
7. What about your ambitions, did you maybe wait for too long to start playing on the biggest possible stage? What do you do when you are not on the court?
I believe all professionals have the same ambitions and those are to make a step towards the best European teams. I don't think I've waited for too long because I've still got plenty of time ahead of me to make great things.
I spend my off-days with my wife and family.