7m - Stranovsky: ''I felt like the time has come for me to come back home!''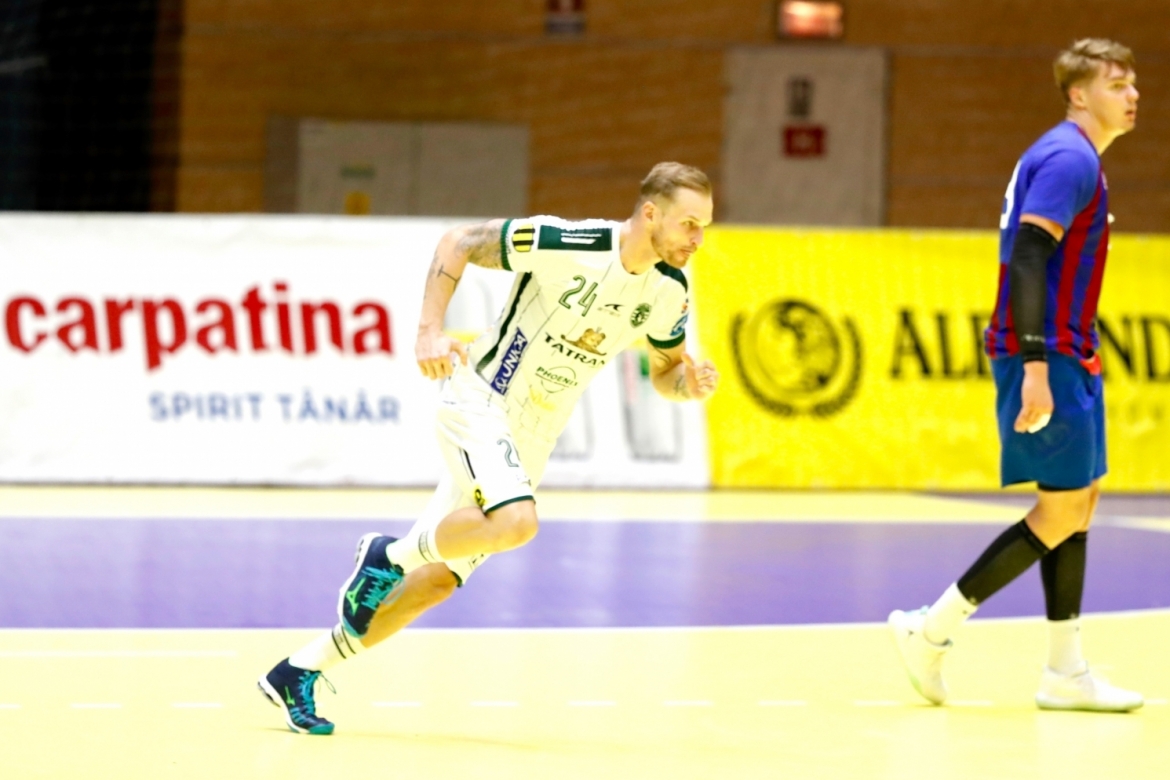 Martin Stranovsky has already proved himself as a huge reinforcement for Slovak champions Tatran Presov. Player with tremendous experience from all the strongest European leagues and a brilliant winger who will most definitely boost Tatran' hopes of reaching another Final 4 tournament. After a long period of playing abroad, Stranovsky decided to come back to Slovakia so let's see how does he feel about playing SEHA - Gazprom League as well as CL but also what is life in Slovakia like for him in general.
After 13 years you decided it was time to come back to Slovakia. How come?
My wife and I were starting to miss our home, country, family and friends. I also somehow felt like the time has come for me to come back home although I still believe I can play on a high level for the best team in Slovakia – Tatran Presov. After four years I will once again play the Champions League as well as very tough SEHA - Gazprom League matches.
I got a daughter back while I was playing in Germany so she became my top priority.
Which moments do you consider as the best in your career?
I've had a lot of nice moments.
Back when I was in Ademar Leon we've managed to defeat all the European strongholds like Barcelona, Kiel, Hamburg, Veszprem, Ciudad Real, Portland San Antonio, Montpellier, Celje and Zagreb.
I later reached Cologne Final 4 twice with Barcelona but unfortunately, we never managed to go all the way.
After that I can say I really enjoyed the overall atmosphere in German Bundesliga playing for Erlangen where we also achieved some good results, especially in my rookie season.
And there were many more great memories, really.
You are from Nove Zamky. How do you like living in Presov now?
We live in one of Tatran' flats in Presov and I can say we're all very happy here. My daughter understands our language quite well and now she started with pre-school so I can honestly say we feel at home here.
How far can this Tatran team go in both SEHA League and Europe?
I hope we'll manage to reach SEHA Final 4 but we're taking things slowly, match after match. If we have all the players available, I believe we can play against anyone in both SEHA and Champions League. However, the situation is not ideal right now as we have three injured back players.
In Champions League main goal will be to defeat everyone at home and then try and see what we can do on road. In case we make it to the next round, that would be great for us and an important achievement for Slovak handball in general.
What are your first impressions of SEHA -Gazprom League like and can you compare it with Spanish or German league where you also used to play?
SEHA has some very good, strong teams like Vardar, Zagreb and Meshkov Brest. These teams are among the best in Europe in general. Teams like Izvidac from Ljubuski, Vojvodina and also Steaua from Bucharest on the other side - I saw them play and I can say they definitely have some smart, young players. I'm quite surprised with the quality of this competition.
I think if Tatran played Bundesliga, we'd fight for a place in the middle of the table while on the other side I believe we have the quality to defeat teams like Ademar, Granollers and La Rioja in Spain so we would probably be in race for the second place, right behind Barcelona.
When do you think Slovak handball will finally have an international stage breakthrough?
This year we will play Hungary, Russia and Italy in the qualification group. We need six points and then maybe we can go to the Championship. We need one victory against strongest teams in the group, either Hungary or Russia as well as two against Italy. We have a young team so it will be interesting. If we fail at least we know that 2022 Championship will be hosted by Slovakia and Hungary so we'll surely participate there.
Who do you see as No.1 favorites to go all the way in this year's SEHA season and why?
Vardar, Meshkov Brest, Zagreb and us! I hope this will be the season we finally reach Final 4.