Macedonian SEHA derby: Can Vardar prolong their domination?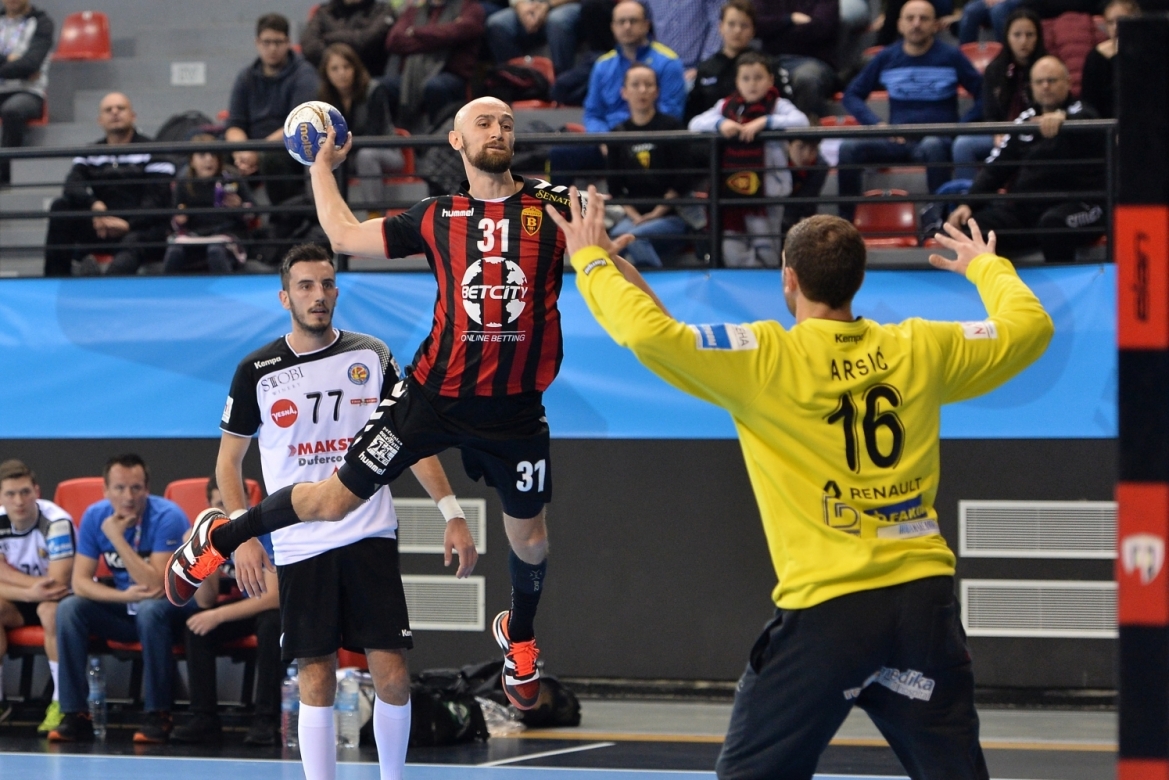 It has already become a SEHA - Gazprom League tradition for national derbies to open the new season. Macedonian edition between well-known rivals Vardar and Metalurg is scheduled for Wednesday (20.45 CET) and will be broadcasted live on Arena Sport channels, Macedonian MRT as well as Polish Sportklub. Main question is of course whether the time has finally arrived for Metalurg to be able to play a competitive match against 'Red&Black'?
History is, obviously, on Vardar' side with European champions from two seasons ago celebrating nine SEHA victories against their city rivals including two on F4 tournaments. Last and the only time Metalurg managed to come out on top was now almost five years ago – back in December of 2013 (22:21). By that, Vardar also secured a Super Cup title with a dominant 33:24 win over Metalurg earlier in August.
Both teams are still working on making all parts of the roster puzzle to work while struggling with certain injury problems. 'Red&Black' won't be able to count on their captain Stojance Stoilov who is projected to spend at least 2-3 months away from the court due to a palm injury. By him, Igor Karacic and Vuko Borozan are also dealing with injury problems.
Metalurg on the other hand, due to administrative issues, won't be able to count on newly signed duo Adrian Milicevic and Predrag Mijatovic against Metalurg with Halil Jaganjac and Ante Tokic being the only two foreign players the team from Avtokomanda will feature in their roster.
Two clubs had quite different pre-seasons with Macedonian vice-champions playing only one match prior to the beginning of the regional season – Macedonian Super Cup, while Vardar also participated on tournaments in Germany and France.
Roberto Garcia Parrondo, Vardar coach:
We've already played Metalurg in Super Cup but that's behind us now. Situation we found ourselves in is not the best with some of our important players dealing with injuries but the season starts on Wednesday and we'll have to figure it out. Stoilov will most likely miss 2-3 months, Borozan has a knee injury and Karacic recovering well and is almost in the competitive rhythm. We have three SEHA matches to play prior to the Champions League and the goal is to use them to prepare in the best possible way but also to win those matches of course.
Timur Dibirov, Vardar player:
In the new season we'll do our best to repeat last season's success. Situation we're dealing with considering injury problems is not ideal but we have an intense and exciting season ahead of us. Metalurg are always fully motivated against us and we really respect them very much. I'm sure the match will be harder than the one we played in Struga but our goal is to give our best each time we step out there. I believe we have a good, quality team once again but we'll have to back it up on the court.
Danilo Brestovac, Metalurg coach:
Vardar are obviously favorites in this one. Our goal is however to perform best we can throughout the full course of the match and try to match their outing in every aspect of the game.