Transfer breakdown ahead of the 8th SEHA – Gazprom League season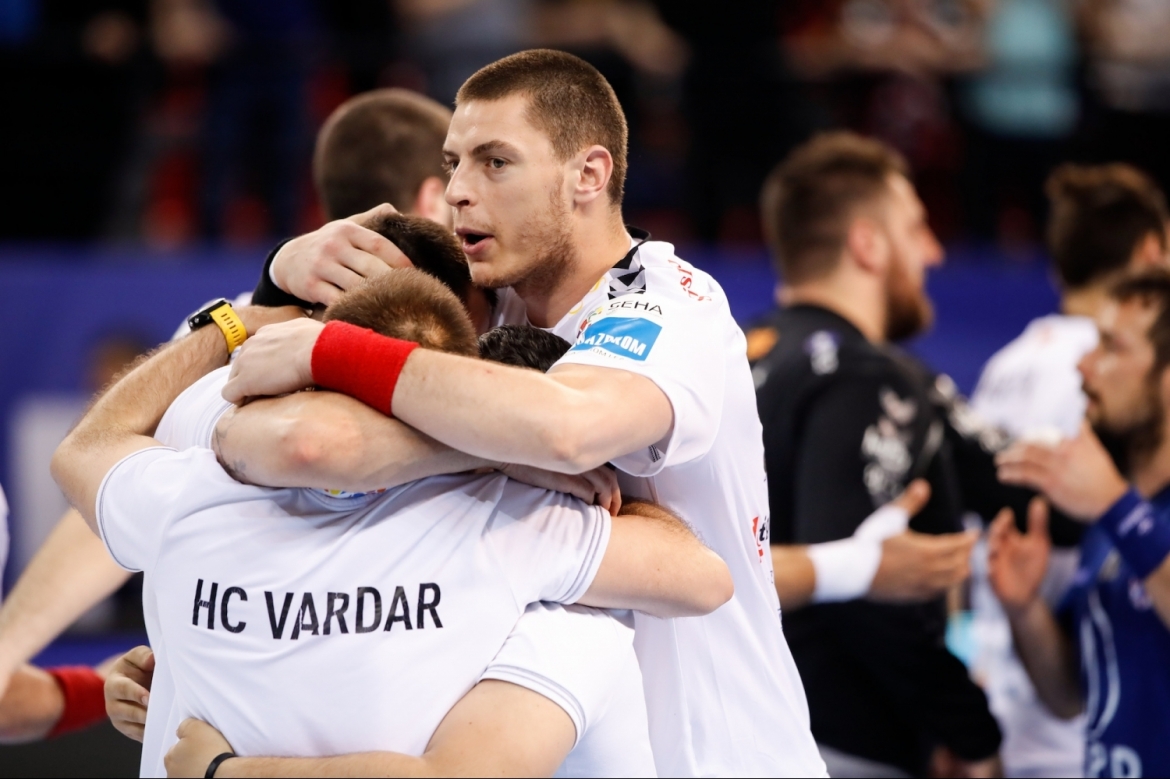 As always, we witnessed a lot of signings and departures with many SEHA – Gazprom League teams. Coaching changes resonated in Skopje, Zagreb, Brest, Ljubuski and Nis, but we also saw many players switch clubs. Here are some of the most interesting roster movements ahead of the start of the season.
Meshkov Brest signed some big names this summer. The biggest reinforcement for the Belarusian squad should be Darko Djukic, who joined Meshkov from the Polish champions PGE Vive Kielce. The Croatian duo Sime Ivic and Sandro Obranovic will also play an important role for the club. Manolo Cadenas replaced Sergey Bebeshko as the head coach; the Belarusians are aiming high this season!
PPD Zagreb fans will most likely miss Domagoj Pavlovic who left the club and joined MT Melsungen of the German Bundesliga. However, there have also been many signings and Senjamin Buric from HBC Nantes might be the biggest name the Croatian champions have signed in the off-season. The new coach Lino Cervar remains the biggest change compared to last season's coaches Kasim Kamenica and Zlatko Saracevic.
After falling short of winning the national championship in Serbia, Zeleznicar from Nis confirmed their high ambitions with one of the most exciting transfer periods in their history. The club brought Veselin Vujovic as their head coach, whilst also signing some big names. The player to keep an eye on is Jovo Damjanovic, a Qatari international who joined Zeleznicar from Paris Saint-Germain.
Vardar's summer has been marked with many departures. After it was announced a while ago that six crucial players will leave the club along with Raul Gonzalez, in late July the Macedonians confirmed that Strahinja Milic also departed. Vardar fans can be pleased that their club managed to bring in the likes of Stas Skube and Sergei Gorbok. It remains to be seen how Garcia Parrondo will line things up in Skopje.
Vardar's city rivals Metalurg had one important goal in the off-season- keeping Halil Jaganjac and Filip Kuzmanovski. They managed to keep the deadly duo, but Zarko Peshevski left the club and joined Motor Zaporozhye. Two biggest acquisitions should be Arber Qerimi and Adrian Milicevic. It's a very young team, but the new coach Danilo Brestovac has a lot of experience in working with talented prospects.
It was another turbulent summer in Vojvodina, who completely changed their roster after winning another national title in Serbia. The most significant departure was definitely the young star Milan Jovanovic, who had a brilliant season in Novi Sad, but has joined Toulouse. Vojvodina signed former PPD Zagreb player Dusan Celica, and some other experienced guys, but the main objective is to develop the promising young core they have.
As opposed to many other clubs in the SEHA – Gazprom League, Tatran Presov had a relatively quiet summer. The Slovakians did their job early on and managed to bring in two terrific players. Ex-Barcelona player Martin Stranovsky joined Tatran and should give them plenty of experience, whilst Titouan Afanou Gatine from Paris Saint-Germain gives Slavko Goluza a very good option at the right back position.
It could be said that the Croatian vice-champions did a very good job in the summer. Hrvoje Horvat likely wanted to simply have more available options in each position and wanted to make sure the club signs players that fit the club profile. It was important to replace Kristian Pilipovic who had a great season in Nasice, so the goalkeeping trio in Nexe will be Car-Radovanovic-Lelic. Ivan Vida should also be a big reinforcement.
Two other new clubs- Izvidjac CO and Steaua Bucuresti also faced some changes in their rosters. Izvidjac CO lost David Mandic who went to PPD Zagreb and Josip Sarac who joined Celje PL. Their new coach Mario Bjelis from Split, brought in some interesting players like Duje Maretic and Vedran Delic. Izvidjac CO will look to play some good matches in their comeback season in the League.
Steaua Bucuresti have signed Nemanja Grbovic in the summer, the experience Montenegrin. Grbovic has joined the newest SEHA member, who already have a couple of players with experience in the SEHA – Gazprom League: like Stefan Vujic and Marin Vegar. The 28-year old Montenegrin recorded 156 goals in 36 matches for Lovcen and 71 goals in 13 appearances for Radnicki in the SEHA – Gazprom League. The Romanian vice-champions will definitely aim high in their first ever season in the League.