New Vardar signings train for the first time, Sergei Gorbok comes back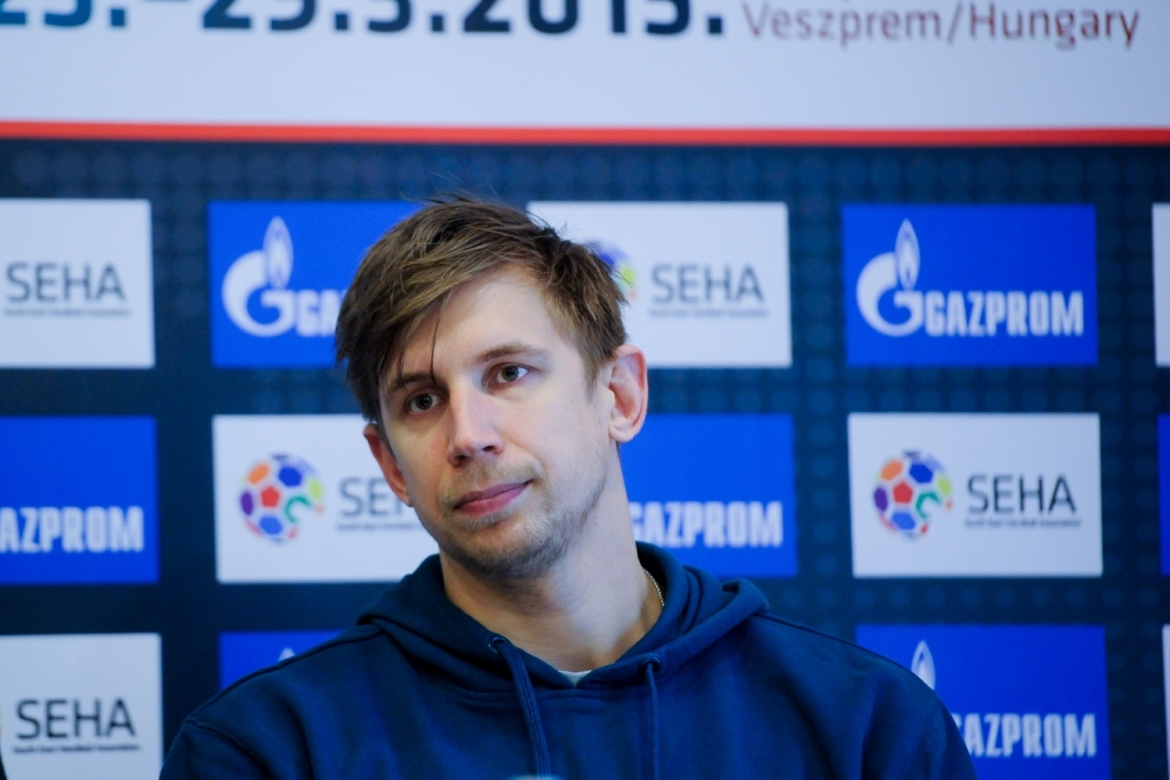 After the departure of six players from Vardar's golden generation, the SEHA – Gazprom League champions acquired some new players that haven't been officially announced until now. They are Dejan Milosavljev, Sergei Gorbok and Dmitrii Kiselev.
After the departure of Arpad Sterbik, Strahinja Milic should see an even bigger role with the squad. With Daniel Gjorgjeski out for at least a couple of months, Vardar have signed Dejan Milosavljev from Partizan. The 22-year old goalkeeper has experience in playing in the Serbian League, Serbian national teams and he also spent some time in Qatar on loan. Sterbik's shoes will be extremely hard to fill, but Milic will surely do whatever it takes to help the young goalie with everything.
Sergei Gorbok is a very familiar face with Vardar and SEHA – Gazprom League fans. The 35-year old Russian played for Vardar from 2014 to 2016, when he joined Pick Szeged in Hungary. The veteran left back scored 84 goals in 36 matches in the SEHA – Gazprom League during his time with Vardar. His teammate from Pick Szeged Stas Skube has already been introduced at Vardar, while Maqueda and Canellas went the other way and joined the Hungarian champions.
The third signing is Dmitrii Kiselev from Saint Petersburg. The 23-year old Russian has been a national team player and has appeared for Russia at the 2017 World Championship in France. Kiselev plays the right back position and is the natural replacement for Jorge Maqueda.
In other news, Stoilov and Shishkarev signed new contracts to keep them at the club until 2020, whilst Popovski and Gjorgjeski extended their deals for one more season.