World Championship qualifiers recap: Croatia, Macedonia and Serbia qualify for the WCh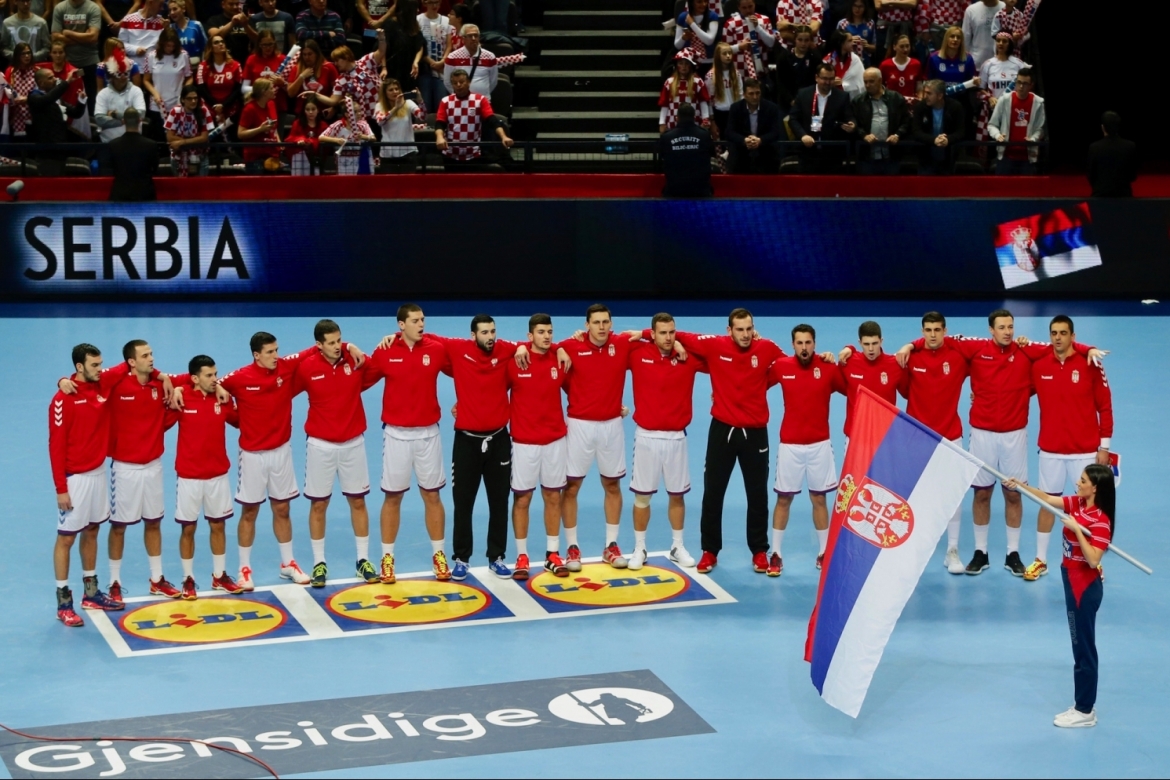 In total, 5 SEHA countries were in action this week, with a goal of qualifying for the World Championship next year in Germany and Denmark. Thanks to great first matches, Croatia, Macedonia and Serbia managed to qualify, whilst Slovenia and Belarus came close.
Austria- Belarus 31:26 (13:16)
After a draw in Belarus (28:28), Austria managed to get another terrific performance which was enough to ensure the qualification for the WCh next year in Germany and Denmark. The Belarusians did well in the first half, and they were even up by 3 at half-time, but it still was not enough for a victory in Vienna. SEHA players Shylovich, Baranau, Yurynok and Nikulenkau were on the score sheet for the guests, combining for 8 goals, with Shylovich scoring 3. Kristian Pilipovic and Austria knocked out Belarus, which meant that Belarus will not play at the WCh for the first time since 2011. It will be interesting to see what changes Belarus makes in the future.
Romania- Macedonia 26:25 (12:11)
In a battle of two Spanish coaches, Raul Gonzalez once again came out successful. Macedonia pretty much sealed the deal with a great victory in Skopje when they defeated Romania 32:24. This time, the Romanians were in the lead for quite a while, but it was close all match long. Dejan Manaskov stood out for Macedonia with 8 goals, Kiril Lazarov had 5 and Stoilov added 4. Macedonia successfully qualified for another big tournament, despite this loss, and in the right circumstances they can go far. A team with a lot of terrific players, led by a great coach will look to cause trouble against everyone at the WCh.
Hungary- Slovenia 22:26 (12:12)
A loss in the first match at home (24:29), cost Slovenia too much. The bronze medallists from WCh in France 2017 will not play at the next World Championship. They played very well in the second match, but it was not enough to earn the qualification for Germany and Denmark. It came down to the wire, but perhaps Hungary was a bit luckier. Borut Mackovsek scored 6 goals, and Rok Zaponsek made his debut for the national team, but the Slovenians were still a couple of goals short. Hungary got to the quarter-finals at the WCh 2017, knocking out the Olympic champions Denmark, so they get a chance to repeat their successful campaign.
Montenegro- Croatia 32:31 (18:14)
Similar to Macedonia, a fantastic result in the first match (32:19 for Croatia) was enough for Cervar's men to qualify for the World Championship. However, Montenegro can be proud of their performance, considering they were even up by 7 goals at one point in the first half. In the end, the total result is what matters, but Montenegro fans know their team could have caused more trouble if they had players like Simic, Mijatovic, Borozan or Lipovina. A good match for them, led by Milos Vujovic who scored 9 goals. Once again, Croatian wings did well, Horvat and Strlek combined for 13 goals. Cindric had 4, Karacic and Pavlovic 2 each and Jaganjac got on board with 1.
Portugal- Serbia 25:25 (13:10)
Portugal are definitely a team on the rise, but Serbia proved their worth in this qualifying tie, even without certain players. After beating Portugal by 7 in the first match, a draw was enough to see out the double-header and qualify for the WCh. Portugal had 12 goal-scorers in this one, which goes to show how much potential they have. Even though Serbia travelled without the injured Nikola Potic, the players still took care of business in Portugal. Radivojevic scored 6, N.Ilic, Pusica and Zelenovic each had 4 and Marsenic scored 2. A well-deserved overall victory for Serbia, who booked a spot t the WCh, without many of their key players against a tough opponent!
In other matches, Russia defeated Czech Republic 29:21 in Perm, and booked a ticket for Germany and Denmark. Zhitnikov scored 8, Gorbok had 5, Shishkarev 4, Dibirov added 3 and Shkurinskiy chipped in 1 goal. For Czech Republic Cip, Horak and Hrstka all scored 1 goal.
Iceland, Sweden and Norway also qualified for the World Championship in this Phase, beating Lithuania, Netherlands and Switzerland.