Top 5 offensive teams of the 7th SEHA season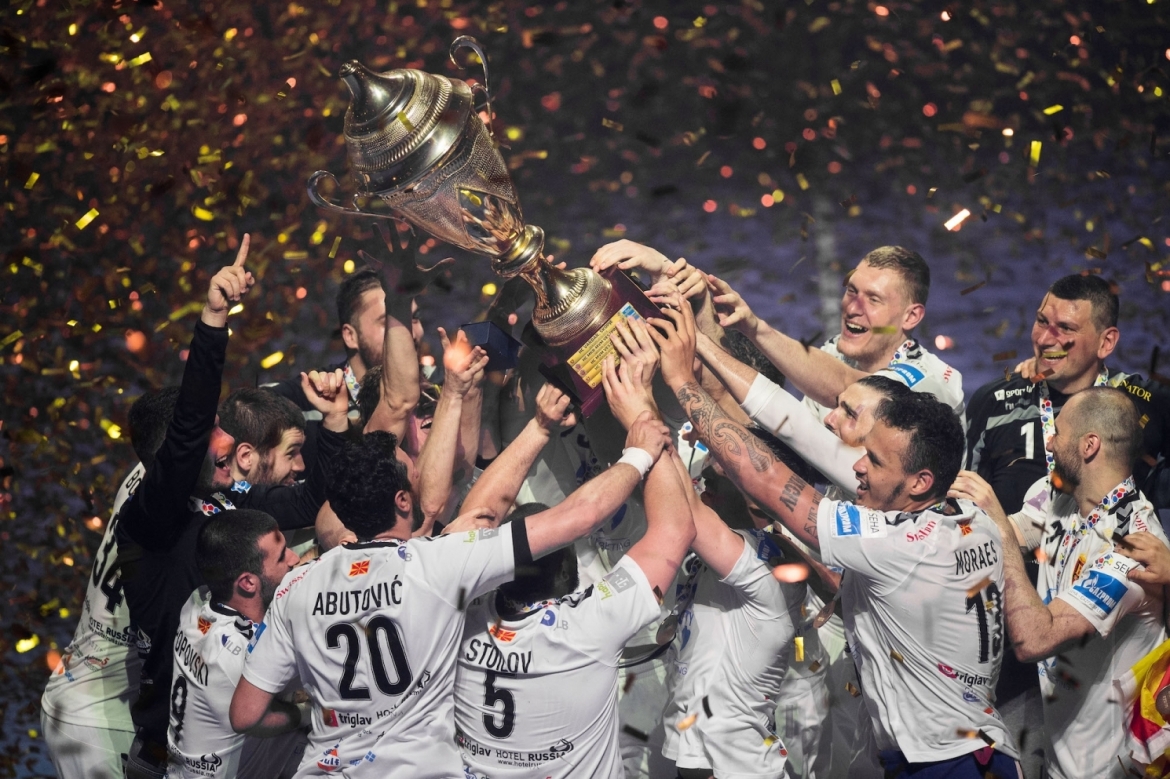 We are set to continue breaking down te 7th season. This time we looked at 5 teams that scored the most goals in the 2017/18 season. There were not many surprises this time!
5. Gorenje Velenje - 523 goals scored
The Slovenian vice-champions had a very good campaign in the SEHA – Gazprom League this season. They were the team with the most goals out of all the clubs who did not make it to the Final 4 in Skopje. High pace suited their players, especially Niko Medved, Nejc Cehte and Rok Ovnicek who all had some brilliant performances. We will see how their roster looks like next season, though, as Zeljko Babic already left the club.
4. PPD Zagreb - 567 goals scored
It was a real rollercoaster ride for PPD Zagreb this season, but they managed to secure a fantastic 2nd place after overcoming many injuries. Again, it was Zlatko Horvat who led the team in scoring, and it was not easy, since players like Mandalinic and Zarko Markovic left the club during the season. Pavlovic, Miklavcic and Vuglac are just some of the players who were struggling with injuries this season, so this makes their tally even more impressive.
3. Meshkov Brest - 584 goals scored
In the end, 4th place for Meshkov Brest at the Final 4 in Skopje. They missed almost every key offensive player- Djordjic, Shkurinskiy, Stojkovic and even Igropulo. Considering all that, they did quite well, and even reached the second round of the EHFCL. Overall, it is certain that the Belarusians will bounce back stronger next season, and once again challenge for the title.
2. Celje PL - 599 goals scored
Without a doubt, the team that played one of the most exciting handball styles not just in the Region, but in Europe in general. Tamse's young squad were scoring just under 30 goals in the 2017/18 season, with the duo Mackovsek - Mlakar being their go to guys. Their pace was deadly, and many teams were struggling to keep up with them. We expect players like Malus, Makuc, Dujshebaev and Marguc to keep progressing next season.
1. Vardar - 624 goals scored
No real surprises here. It was very unusual for them to stay under 30 goals in one match. Gonzalez was able to count on so many offensive weapons. Dibirov was as reliable as ever, Cindric won the MVP of the regular season and the Final 4, Borozan was scoring at will; there was simply no stopping them. A fantastic season for Vardar, with the Final 4 in Cologne coming up. Can they once again win everything?