Top 5 scorers of the 7th SEHA season
10.05.2018.

•

SEHA League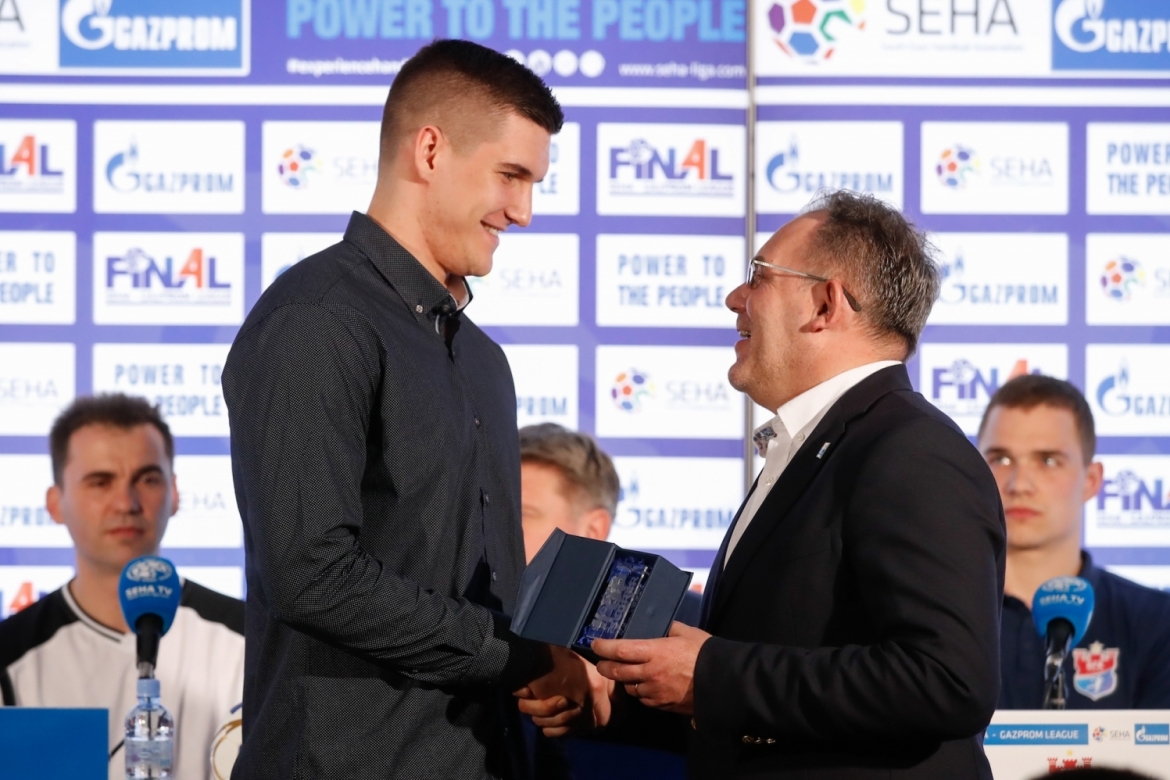 Goals are undoubtedly the most entertaining and arguably important parts of the game. Players who score the most goals often get the headlines and are loved by their fans. We all know Halil Jaganjac was the top scorer of the 7th SEHA – Gazprom League with 100 goals, but there are other players who had great scoring season. Here are the top 5 scorers of the SEHA – Gazprom League this season!
1. Halil Jaganjac (Metalurg)
First season for the Croatian youngster, and a brilliant individual accomplishment. Jaganjac scored 100 goals comfortably leading the scoring charts of his team this season. He also tormented the opposition by playing in all 18 matches in his premiere SEHA season.
2. Bruno Butorac (Tatran Presov)
For most of the season Butorac led the League in scoring. He ended up scoring 95 goals, as the injury slowed him down a bit after an incredible start. Butorac was Tatran's best player, leading the Slovakian team in both goals and assists.
3. Zlatko Horvat (PPD Zagreb)
He finished the regular season with 79 goals, and then he added 13 more at the Final 4 in Skopje. That gave him 92 goals on the season, as the PPD Zagreb's captain was once again the team's most reliable scorer. Horvat recently signed a new contract with 17/18 SEHA – Gazprom League runners-up.
4. Jakub Hrstka (Tatran Presov)
The deadly Czech left wing had another great season. He was quick to punish every team that gave him just enough space to get a shot off. Hrstka is one of the most reliable goal-scorers in the SEHA – Gazprom League, whether it is in fast breaks, 7m shots or open play. He had 83 in the 17/18 season.
5. Ziga Mlakar (Celje PL)
The strong Slovenian right back managed to score 78 goals this season. Similarly to Zlatko Horvat, he added more to his tally at the Final 4 in Skopje, where he scored 9 goals, including 7 in the 3rd place match victory versus Meshkov Brest.