Cindric: "I have to congratulate both my teammates and fans on this victory"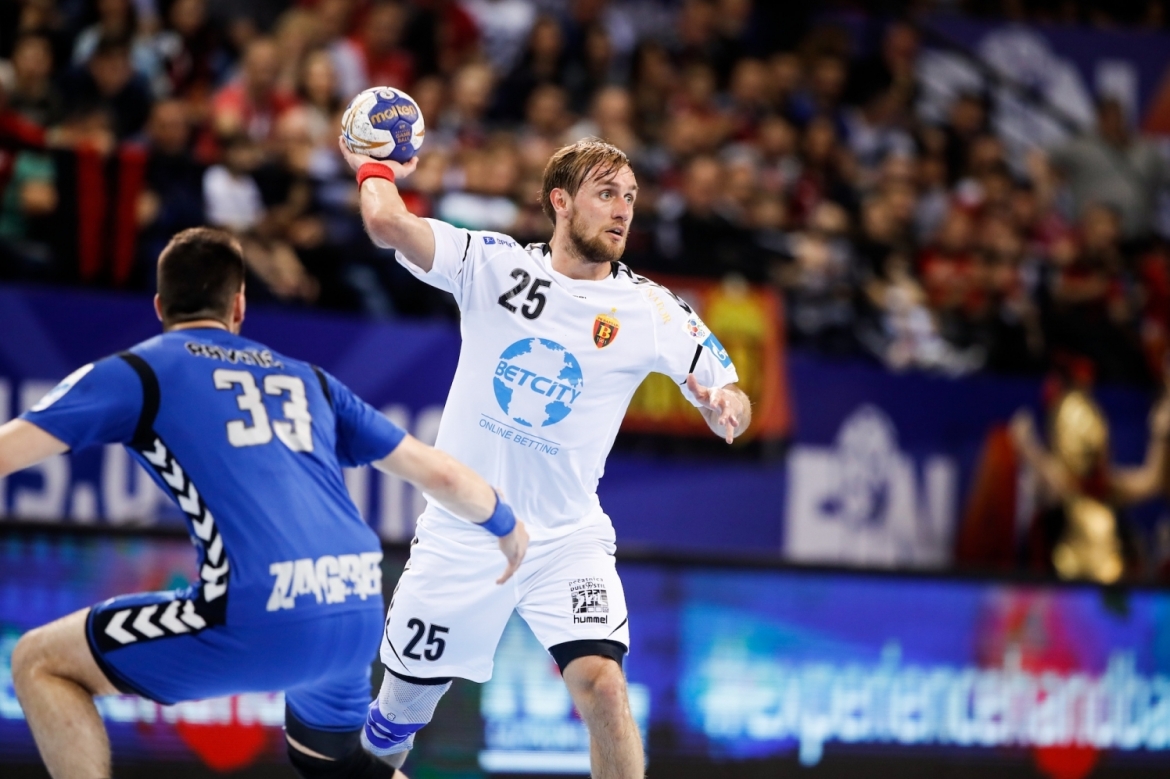 PPD Zagreb - Vardar 26:24 (14:13)

(Kristopans 5, Cindric 5 / Horvat 8)
After Vardar won the final of the SEHA – Gaprom League Final 4 in Skopje 26:24 (14:13) against PPD Zagreb and became champions for the fourth time on Sunday night, here are the statements of coaches and players of both sides:
Zlatko Saracevic, PPD Zagreb coach:
It was a well-deserved title for Vardar, they earned it not only in this match but throughout the full course of the SEHA season. The atmosphere was amazing and I have to say I'm proud of my guys, because we have delivered the best performance we are honestly capable of delivering at the moment. Vardar were better tonight and that's it.
Luka Mrakovcic, PPD Zagreb player:
The match was really interesting, I believe fans enjoyed it. We lacked maybe a few saves, or a lucky shot but that's handball. I'd like to congratulate Vardar and speaking of us, we now have to take care of what's waiting for us in both our national championship and Cup.
Domagoj Pavlovic, PPD Zagreb player:
We did not start in the best possible way but afterwards we started playing way better and as a result we were able to stay close until ten minutes before the end. It was amazing to play in this atmosphere, fans were amazing and it is clear that this make players deliver even better performances, maybe even go above their capabilities.
Josip Valcic, PPD Zagreb player:
Honestly, Vardar were better today. We were struggling to find the right option on all three back positions throughout the whole match. We really lack those players due to injuries. I would also like to highlight our defensive performance today which has been maybe even our biggest strength from the very first match of the season.
Zlatko Horvat, PPD Zagreb player:
They were given the favorite role prior to the match and it definitely this didn't make this match any easier for Vardar. We were, on the other hand, marked as underdogs, which is why we played without any pressure which in the end helped us play best possible handball and even go above our realistic capabilities. I can't say anything but congratulate my teammates on what we did tonight despite of the loss in the end.
Raul Gonzales, Vardar coach:
Zagreb did a very good job today, they obviously prepared really well for this match. Our attack was not as good as it should have been in the first half, but in the second half we've managed to improve on both sides. We decided the match when we switched our defense from 5-1 to 6-0. I want to, of course, congratulate my players. I'm happy about this victory and now it's time to take some rest and start preparing for challenges that are still ahead of us until the end of the season.
Igor Karacic, Vardar player:
The feeling is amazing obviously, I mean we've managed to defend the title in this amazing atmosphere, in front of our fans. It wasn't easy and I am sure, we can use this match in preparations for Champions League quarter-finals match against Kiel.
Luka Cindric, Vardar player:
It was a tough final. I have to congratulate both my teammates and fans on this victory. We expected a match like this, Zagreb proved why they managed to reach this final. I'm sure we'll make a good use of this match as it will most certainly boost us with self-confidence ahead of Champions League challenges that are coming up sooner rather than later.
Ivan Cupic, Vardar player:
It was a great final, full of emotions and fighting spirit on both sides. Of course, we're happy we managed to defend the title at home. It was a tough match from the very first minute. In the first half, we weren't able to open the gap but we were aware of the fact that we must try everything we can to keep the intensity on the highest possible level, run as much as we can and be aggressive on oth sides of the court which in the end proved to be the right decision.