The Arena is sold-out for the final day! Don't miss top entertainment programme!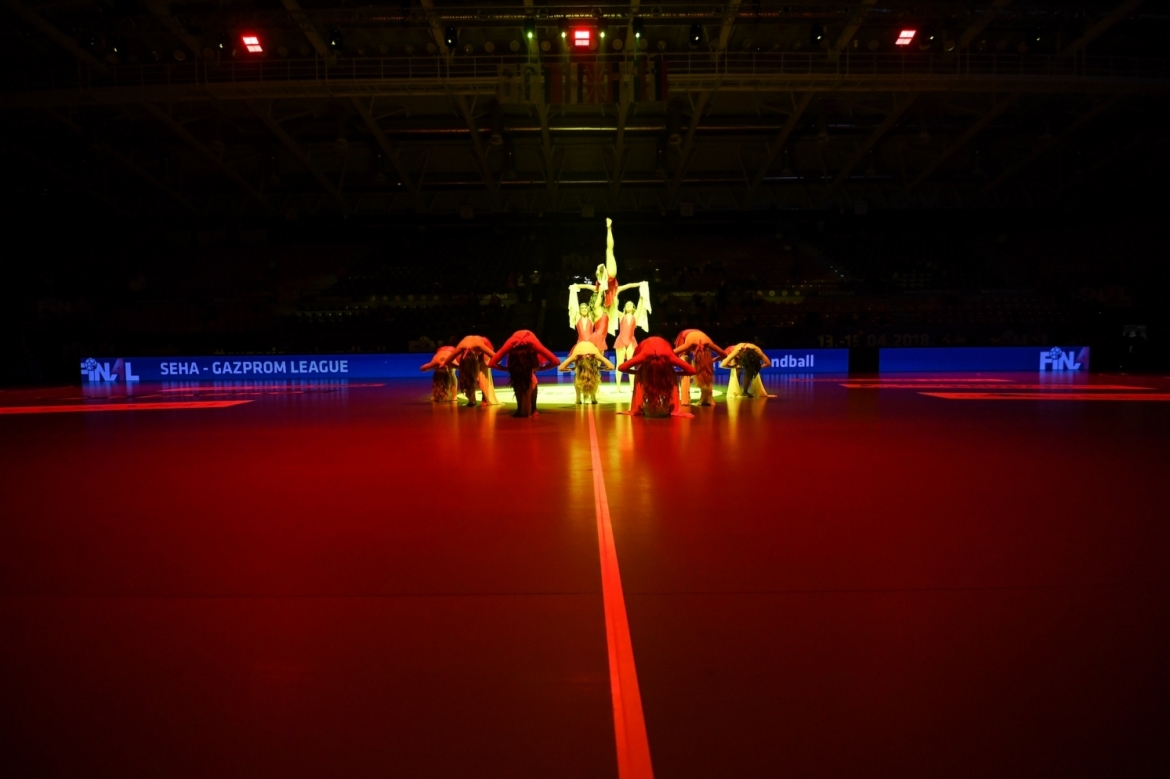 The Sports Center Jane Sandanski is sold-out for the final day of the SEHA - Gazprom League Final 4, the box offices will not open anymore. All tickets have been purchased.
It is Super-Sunday today – it's not only the decision on the winner of the 2017/2018 SEHA – Gazprom League in Sport Center Jane Sandanski in Skopje, but the fans can also expect a top entertainment programme in the Arena. To see the whole show directed by famous Dora Ruzdjak Podolski and enjoy all stars the fans need to be on their seats at least 30 minutes before the start of the third-rank match Meshkov Brest – Celje PL, which will be thrown-off at 17:45 CET.
Besides Escape Dance Studio from Zagreb and "Parkour Beyond", which the spectators already know from the semi-final day, famous Macedonian musician and composer Kiril Dzajkovski will perform. Before and after Tanec will hit the stage. The National Dance Ensemble will perform the famous Macedonian folklore circle dances like Lado.
But that's not all: The Macedonian participants of the Eurovision Song Contest, Eye Cue, will be on court with their famous Eurovision song "Lost and found". Besides, the winners of the TV show "Supertalent Croatia", the gymnasts and acrobats Emil Kuzminski and Matea Ivankovic, will excite the fans, as well as the Blezeri Group, a brass section with trumpets and a drummer.