Big stars and excited youngsters at the Kids' Day in Skopje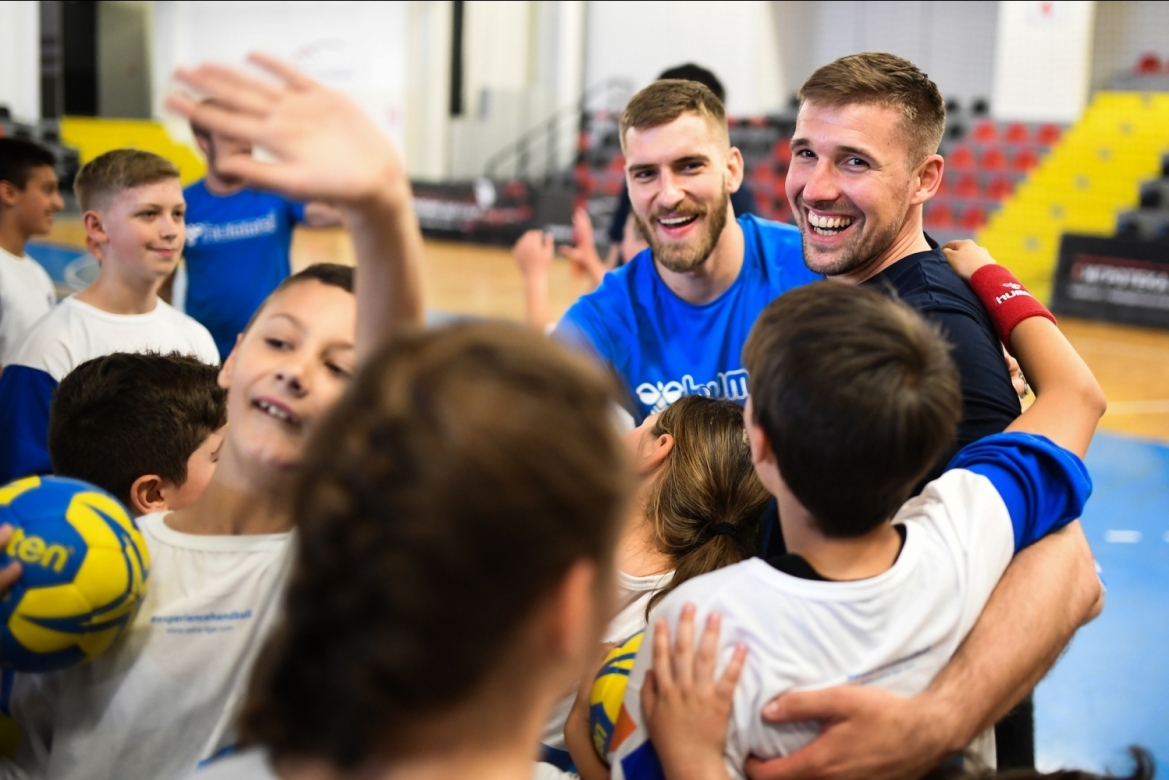 A match-free day at the SEHA – Gaprom League Final 4 in Skopje does not mean that there are no handball acitivities scheduled: Kids and juveniles had the chance to spend some time with their idols - Igor Karacic, Timur Dibirov (Vardar), Zlatko Horvat, Domagoj Pavlovic (PPD Zagreb), Urban Lesjak, Ivan Sliskovic (Celje PL), Vid Poteko and Simon Razgor (Meshkov Brest).
The Kids' Day is already a traditonal part of SEHA – Gazprom League's, proving the statement of SEHA – Gazprom League Managing Director Sinisa Ostoic that the league must all the time look to attract kids to play handball, and sports in general, promoting healthy lifestyle.
Don't forget to check out all the smiling faces in our photo gallery!