Saracevic: "Everything is possible in sports"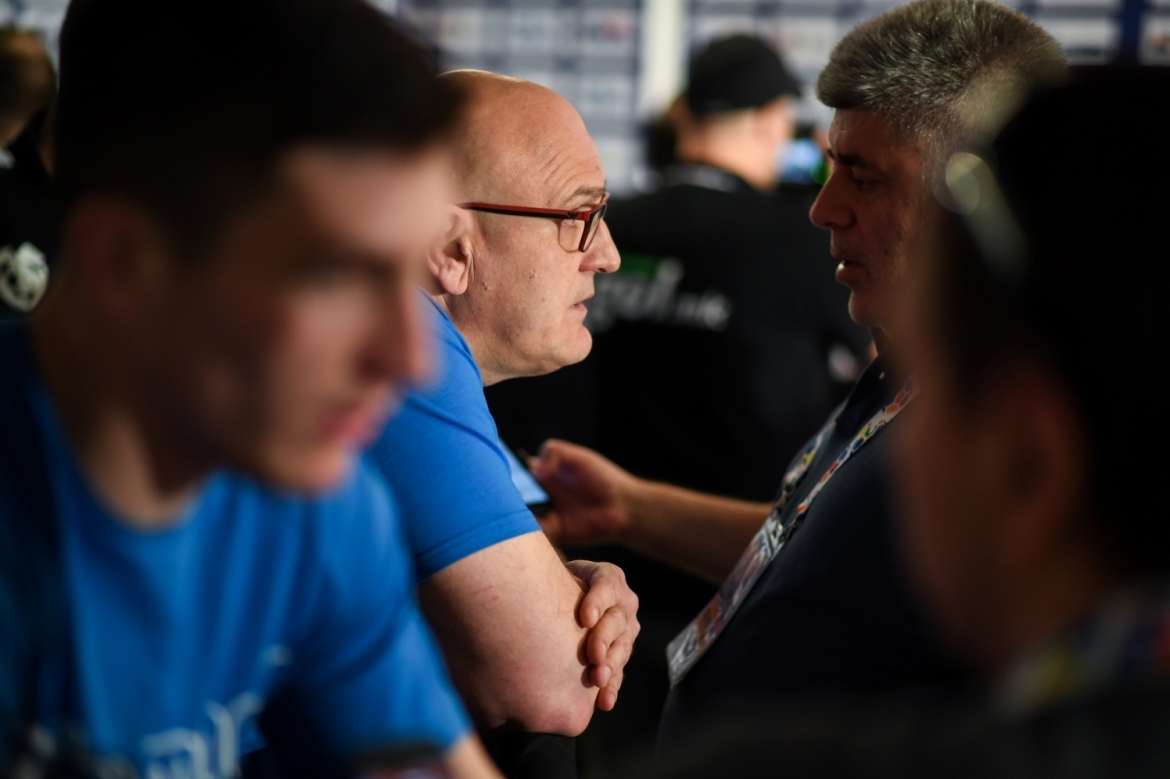 One day prior to the final of the SEHA- Gazprom League Final 4 in Skopje between Vardar and PPD Zagreb (Sunday, 15th of April 20:15 CET), players and coaches of both sides gave their statements on the Media Day in Sports centre Jane Sandanski on Saturday morning:
Arpad Sterbik, Vardar goalkeeper:
I feel like Zagreb might have a chance for the title if we don't play the best we can. This is why we have to use these time to the throw-off to analyze the opponent in the best possible way in order to eventually be ready for whatever they try to do on Sunday. Domagoj Pavlovic has brought a whole new dimension to their team, they are way stronger when he is on the court and we'll definitely have to additionally focus on him because he can be really dangerous. We are obviously favourites mainly in front of our own fans, but we will have to prove that on the court.
Igor Karacic, Vardar player:
History is repeating, as we will once again face Zagreb in SEHA final here in Skopje. I was here, when we failed to go all the way five years ago and I definitely wouldn't like to see the same outcome tomorrow. I'd like to use the opportunity to praise the organization. This really means a lot to us and of course we'll do everything to finish the tournament in the right way. This whole tournament is obviously some kind of an overture for us for Champions League quarter-finals so we'll try to make the best possible use of it.
Luka Cindric, Vardar player:
We are clear favorites to go all the way and having such a burden on your shoulders can often hurt your chances. I'm sure we have what it takes to take the trophy once again but all that means nothing in case we don't deliver the best possible performance on Sunday. Domagoj Pavlovic is obviously Zagreb's key player, he improves everything in Zagreb, so we'll try to stop him in his tracks on Sunday although it is definitely easier to say that than to actually do it.
Zlatko Saracevic, PPD Zagreb coach:
From the psychological aspect, it is definitely easy to prepare the team for the final. I mean, if you're not motivated by the fact that you will face the European champs in their home and play them for a title then you chose the wrong profession. We've got to do our best to put the physical aspect into the equation accordingly and prepare for everything they might come up with because we're aware we'll have to play even above our realistic capabilities if we want to have a shot at the title. Everything is possible in sports so we have to give everything we canand see what it brings us in the end.
Igor Vori, PPD Zagreb player:
This is a great chance for us to see how good we can play against reigning European champions away from home, in front of their supporters. We don't have any kind of pressure on our shoulders but we'll surely try to enter the match fully focused, play our best handball and see how it goes.
Domagoj Pavlovic, PPD Zagreb player:
I don't want to talk much about Vardar, because we all know how good they are and what they are capable of. The thing is however, they certainly feel the pressure to win the match, especially due to the fact they're playing in front of their fans, so we'll definitely try to find the way to take advantage of that and possibly surprise them.