In their fifth duel of the season, it is for the third rank
14.04.2018.

•

SEHA League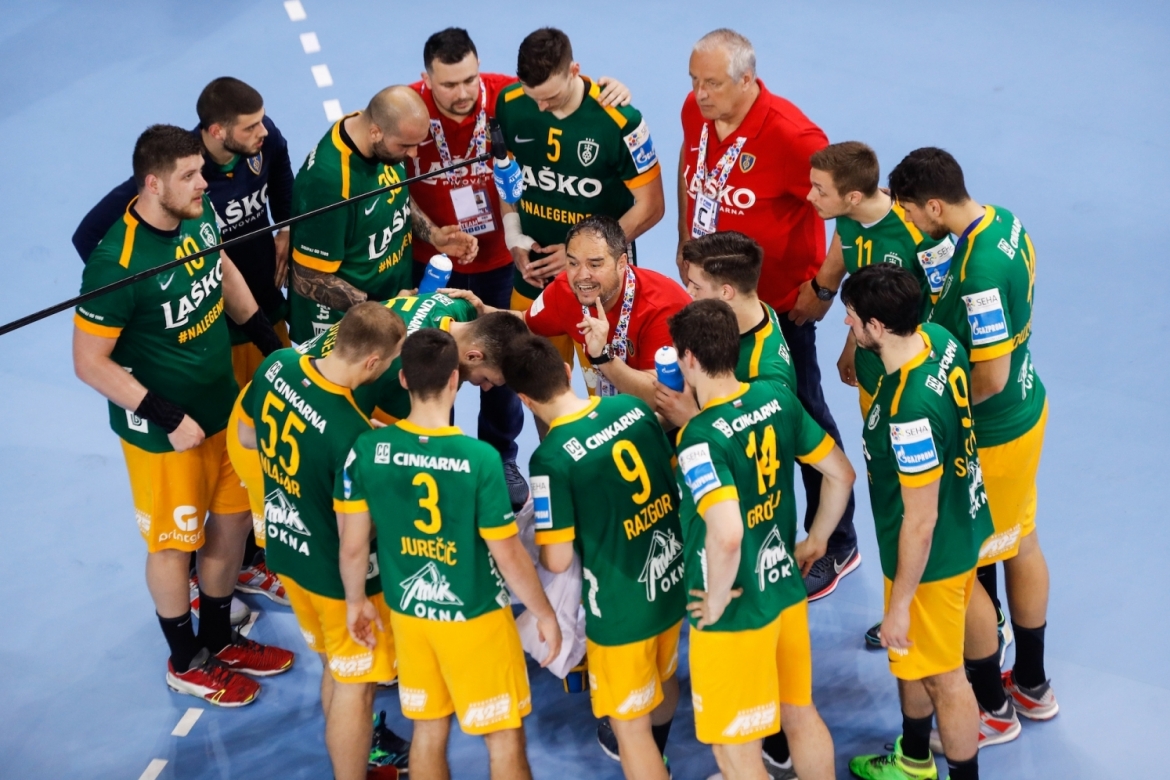 Both sides had been disappointed on Friday, but for Sunday, 15th of April, Meshkov Brest and Celje PL are ready for their final battle in the 2017/2018 SEHA – Gazprom League season. The champions of Belarus and Slovenia clash for the third place at the Final 4 in Sports Center Jane Sandanski in Skopje.
Meshkov Brest were defeated 24:33 by Vardar in their semi, while Celje PL had lost 28:29 against Zagreb.
Sunday, 15 of April, 17:45 (CET)
Third place match: Meshkov Brest – Celje PL
For the fifth time this season, Meshkov Brest face Celje PL – and the general outcome is in favour of the Belorussian champions: In the SEHA – Gazprom League, Brest had won the duel at Zlatorog Arena in Celje 29:24, then the Slovenians stroke back in Belarus, winning the re-match 34:30. In the final ranking of the regular season, Brest finished fourth, four points below Celje. In the EHF Champions League, Brest were more dominant: They took a 33:33 at Celje and won 29:24 on home ground – and finally snatched the Last16 ticket from the "Brewers"-
But Brest are hit hard by some injuries: Key players such as Rastko Stojkovic, Petar Djordjic or Konstantin Igropoulo are ruled out for the Final 4 in Skopje by injuries – which was of the main reasons for the clear semi-final defeat against Vardar. Celje fought hard until the end against Zagreb, but in general the number of mistakes was too high.
Both sides expect a tough, physical match – and both sides are eager to win, though the match is not for the winner's trophy, but for the third position. "I am satisfied with our SEHA – Gazprom League season in general, but I am more satisfied, if we end the season victorious", said Celje coach Branko Tamse.
Two Brest players will face their ex-club Celje: the Slovenians Simon Razgor and Vid Poteko.