Saracevic: ''I feel like the chances are 50:50''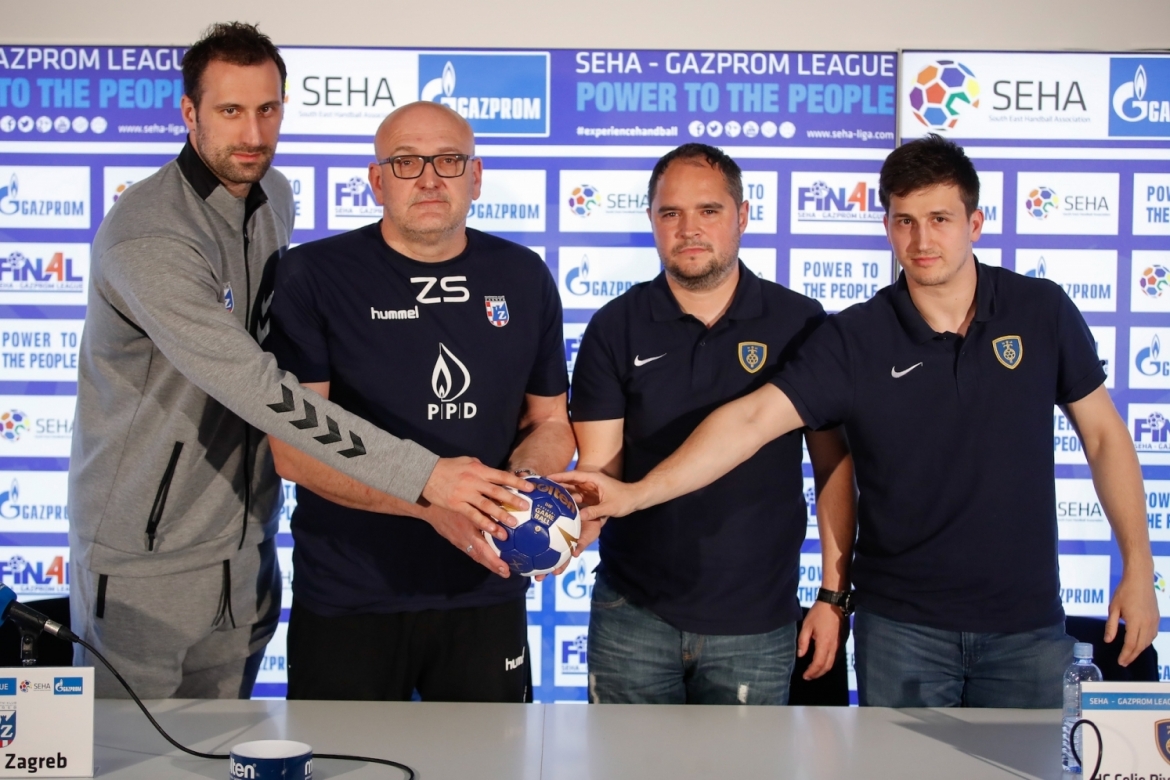 Prior to the first semi-final of the SEHA – Gazprom League Final 4 in Skopje – PPD Zagreb – Celje PL (Friday, 20:15 CET) – coaches and players of both sides gave their pre-match statements in Thursday's press conference in the Jane Sandanski Arena.
Zlatko Saracevic, PPD Zagreb coach:
I really believe best four teams of the league have in the end managed to reach this final tournament. Of course, I'm really glad we're here. We will face Celje and I obviously expect a difficult match because those matches are always tough and tense. I feel like the chances of progressing to the final are 50:50.
Branko Tamse, Celje PL coach:
Of course, we are happy we've managed to reach this tournament playing well throughout the full course of the season. All four teams deserve to be here in my opinion. A tough match against a team with quality is obviously ahead of us, but we'll do our best to deliver a solid performance and entertain all the fans of course.
Igor Vori, PPD Zagreb player:
I have to agree with both coaches and the fact that the semi-final will be far from easy. We've already played them twice this season but this won't matter at all, when we step out there on the court tomorrow. We miss some of our players such as Mario Vuglac and Matej Hrstic, but I can assure, we'll do our best to deliver a good performance and win the match.
David Razgor, Celje PL player:
We are very happy to be here. This was our goal from the beginning of the season. Of course it would be great to reach the final, but we'll meet a quality opponent in the semi-final. We tried to draw some conclusions after our last defeat against Zagreb and I hope it will help us tomorrow. We're also dealing with some injury problems but of course, the minute we step out there tomorrow we'll forget about everything and try to reach the final.