Will debutant Celje end the curse or will Zagreb make it to their second final at Skopje?
12.04.2018.

•

SEHA League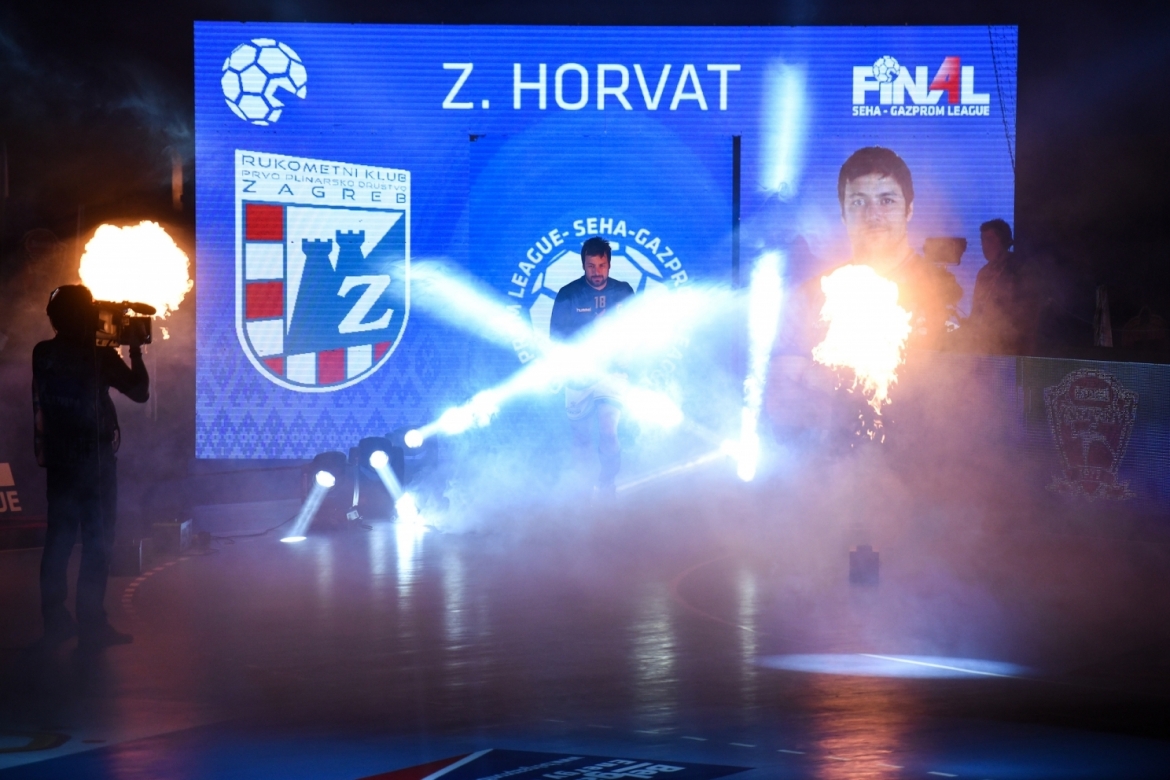 Already 22 times, PPD Zagreb and Celje PL have faced in the EHF Champions League or the SEHA – Gazprom League – but Friday will see the first ever SEHA – Gazprom League semi-final in this constellation. Zagreb have never lost any SEHA – Gazprom League match against their old rivals.
Semi-final 2: PPD Zagreb (CRO) – Celje PL (SLO)
Friday, 13th of April, 20:15 (CET)
Final 4 debutant vs record participant is the motto of Friday's second semi-final at Jane Sandanski Arena in Skopje. In their second ever season, Celje PL have made it to their first ever Final 4 event, while PPD Zagreb (like hosts Vardar) have been participating in all seven Final 4 tournaments so far.
PPD Zagreb was host of the first ever edition of the final tournament and have best memories on Skopje, as in the Macedonian capital they took their so far only SEHA – Gazprom League trophy – in 2013, by beating Vardar in the finals. So far, this was Zagreb's only final participation.
In the SEHA – Gazprom League, both sides faced four times, and Zagreb are unbeaten by three wins and one draw. But this duel of the regional powerhouses of handball has occurred much more often in the EHF Champions League. In 18 matches, Zagreb were victorious ten times, Celje seven times, one match ended in a draw – what definitely will not occur on Friday, when those teams for the first time ever clash on neutral ground.
In their domestic leagues, both SEHA – Gazprom League semi-finallists are classes of their own, as Celje is 21 times Slovenian champion and 20 times cup winner, while Zagreb took the Croatian championship 27 times and the Croatian cup 24 times.
As Celje were 2004 Champions League winners, Zagreb made it to the finals four times (1995, 1997, 1998, 1999), but lost all of them against Spanish clubs, once against Irun, three times against Barcelona. Current PPD coach Zlatko Saracevic had been part of this most successful ever Zagreb generation. In contrast to previous successes, both sides missed to qualify for the knock-out stage of the EHF Champions League season 2017/18.
PPD Zagreb finished the regular part of the SEHA – Gazprom League season second ranked with 12 wins in 18 matches (38 points), only one rank above Celje PL (35 points, eleven victories). The semi-final will be a special one for PPD goalkeeper Urh Kastelic, who had played for Celje before.