We present you 2017/2018 SEHA stars...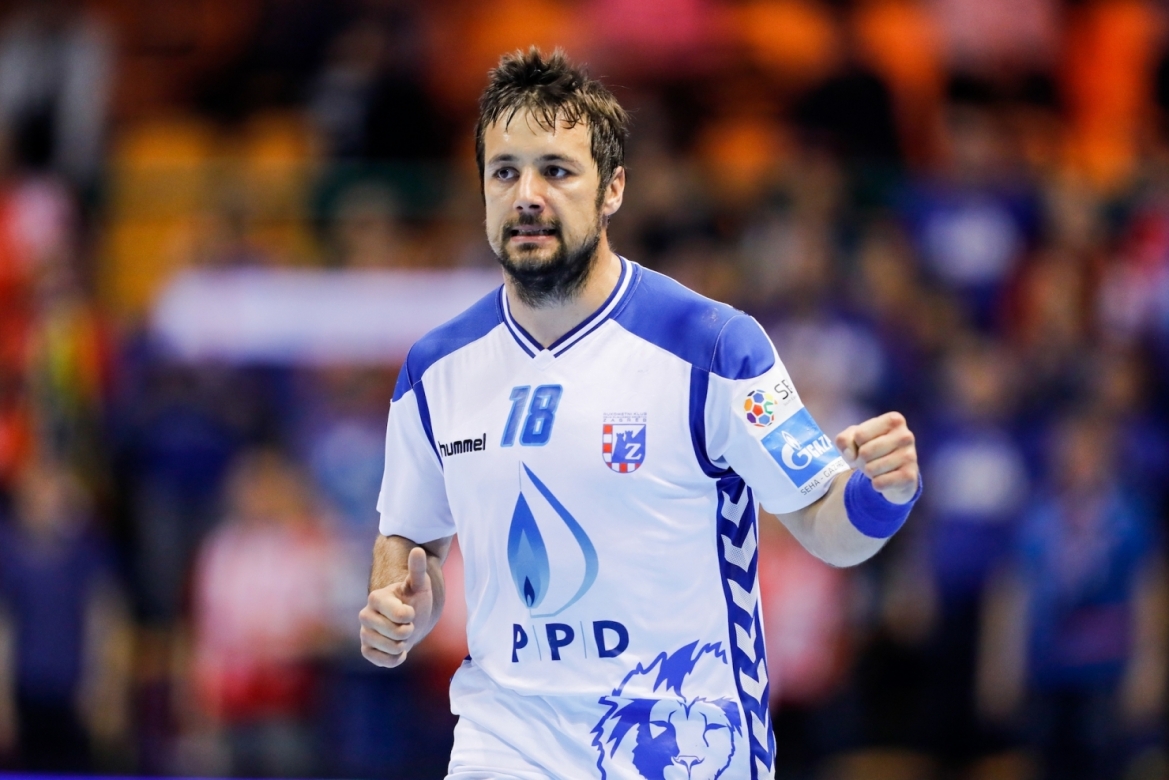 2017/2018 regular season of the SEHA - Gazprom League is over. A lot of TOP quality handball has been seen since August 30 2017. Exactly 90 matches of the regular part of the season are behind us, while final action is scheduled for April 13-15 in Skopje, where SEHA - Gazprom League and VELUX EHF Champions League title holders RK Vardar will host the Final 4 event at the end of the golden era with Spanish coach Raul Gonzales.
Seven months of the season in one of the strongest competitions in European handball since 2011, made some new stars and heroes, mostly young guns who got a chance to show their magnificent potential on the big stage.
SEHA - Gazprom League, once again, met high standards with six teams who competed at VELUX EHF Champions League 2017/2018 (RK Vardar, RK Metalurg, HC Meshkov Brest, RK Celje Pivovarna Lasko, RK Gorenje Velenje and RK PPD Zagreb) and two more teams participating in the EHF Cup Group stage (HC Tatran Presov and RK Nexe).
Two youngest players from the last Men's EHF EURO 2018 - Milan Jovanovic (RK Vojvodina - Serbia) and Halil Jaganjac (RK Metalurg - Croatia) had leading roles in their teams in the current season of the SEHA - Gazprom League. Their names alongside young and promising stars like Bruno Butorac, Alexandre Shkurinskiy, Jaka Malus, Lukas Urban, Daniel Dujshebaev, Filip Kuzmanovski, Branko Vujovic, but also world-known names, on the other side, like Timur Dibirov, Luka Cindric, Arpad Sterbik, Rastko Stojkovic, Zlatko Horvat, Igor Vori, making SEHA - Gazprom League the best possible place for all those who love handball.
Combination of eager youth and experience of TOP handball stars was a perfect combination which provided the best possible experience for all the fans across the Globe, who are more and more interested in competition of teams from South Eastern Europe.
It is always demanding to make a list in a competition that is full of great handball personalities. We chose 10 players who left the biggest mark on the 7th SEHA - Gazprom League season. We now present you 5 of them and the entire list with all 10 SEHA stars will be available in the printed and online SEHA magazine.
Halil Jaganjac
To become the TOP scorer of the SEHA - Gazprom League in his first ever senior season - with exactly 100 goals, is an achievement which speaks a lot for itself. Still 19-years old, left back of RK Metalurg Skopje came to the Macedonian vice-champions at the beginning of the season after a year spent with the French Paris Saint Germain without a real chance to show himself in a senior squad.
Explosion of talent in the work with coaches Lino Cervar and Aleksandar Jovic was more than visible from his first day in a jersey of the team from "Boris Trajkovski" hall, but the powerful Croatian left back needed some time to adapt to the new system and get into the match form which led him to the crown of the TOP goal scorer of regular season with a 100 goals.
Before he received a call under the national flag for the Men's EHF EURO 2018 in Croatia, Jaganjac had a good series of matches during October and November. Halil, who began his career with a small local team MRK Kozala in Rijeka, showed his rising potential, match by match. A classy shooter netted nine goals four times while he set a season's record, against RK Dinamo Pancevo (33:25) in December 2017 with 10 goals.
Ziga Mlakar
Current season 2017/2018 will be remembered as the best one in professional career of the Slovenian right back in his native club RK Celje Pivovarna Lasko. The 27-year old lefthander had a lot of impressive shooting performances in the SEHA - Gazprom league and VELUX EHF Champions League.
Mlakar was a vital part of Branko Tamse's squad on the way to the SEHA Gazprom Final 4 in Skopje. He netted 67 goals, especially inspired against Slovakian HC Tatran Presov, against whom he scored 20 times in two encounters.
Together with Borut Mackovsek and Jaka Malus, Ziga is a part of strong Celje's backline who will fight for the trophy at "Jane Sandanski" hall between April 13 and 15. It will be his last chance to win the valuable trophy with RK Celje Pivovarna Lasko and certainly an emotional moment as he will leave the club next summer, destination Poland - Orlen Wisla Plock.
Ivan Pesic
Every next SEHA - Gazprom League season of is a chance to see tge Croatian goalkeeper on another level. The 29-years old former goalkeeper of Telekom Veszprem, RK PPD Zagreb and RK Maribor Branik, definitely became one of the strongest advantages of HC Meshkov Brest in all competitions.
Pesic, a member of the Croatian national team squad at the last Men's EHF EURO 2018 on home soil, ended the regular season with almost nine saves per match. That put him on TOP of the list based on average number of saves per match.
Belarus champions will have one of the biggest aces in Ivan Pesic for the SEHA Gazprom Final4 on which Sergey Bebeshko and his players have the most difficult task in handball nowadays. They have to beat RK Vardar Skopje on their home soil at "Jane Sandanski" hall in order to get to their third final match after two in a row in 2014 and 2015.
His biggest quality in current season is outstanding performances against the biggest rivals. Pesic had 17 saves against RK PPD Zagreb, while in encounters with two other Final4 competitors, RK Vardar and RK Celje Pivovarna Lasko, he ended with 14 saves.
Luka Cindric
One of the biggest stars in world of handball nowadays was the perfect organizer of RK Vardar's attack for another season. He led Macedonian champions towards an impressive record of 17 wins and only one draw in 18 matches of regular season. The 24-year old Croatian playmaker kept a brilliant form from last season in which RK Vardar won trophies in all competitions - national or international.
Cindric's role in making links between tall back-line players like Borozan and Kristopans helped RK Vardar confirm the highest ambitions in a campaign for the fourth SEHA - Gazprom League trophy.
When Cindric plays handball at his best, the famous sentence that "it's harder to defend than to win trophies" sounds like fake news.
Cindric was the second scorer of SEHA - Gazprom leaders with 55 goals, just behind Russian left wing Timur Dibirov.
Zlatko Horvat
Consistency is the word that best describes the role of the RK PPD Zagreb captain Zlatko Horvat. The true legend of the Croatian champions is an example of a real athlete, always eager and motivated for the jersey of his team. Season 2017/2018 was just another one in which 'Zlaja' was efficient and ready to take responsibility even on position of right back after injuries of Mario Vuglac and David Miklavcic and departure of Zarko Markovic. With 79 goals in 18 matches of regular season, Horvat made his second best record in SEHA - Gazprom League history with the chance to chase his record - 93 goals from season 2013/2014 in the last two matches during the Final 4 tournament in Skopje.
He will end among TOP 10 scorers for the third time in the last five years with one of the most efficient nights of the season - 12 goals in a win over RK Gorenje Velenje (26:25) helping his team secure the Final4 spot for the seventh year in a row.
The member of the Croatian national team is a real role-model for all athletes who are coming to the stage, an example of commitment and love for the team.