Who will be the top scorer, Jaganjac or Butorac?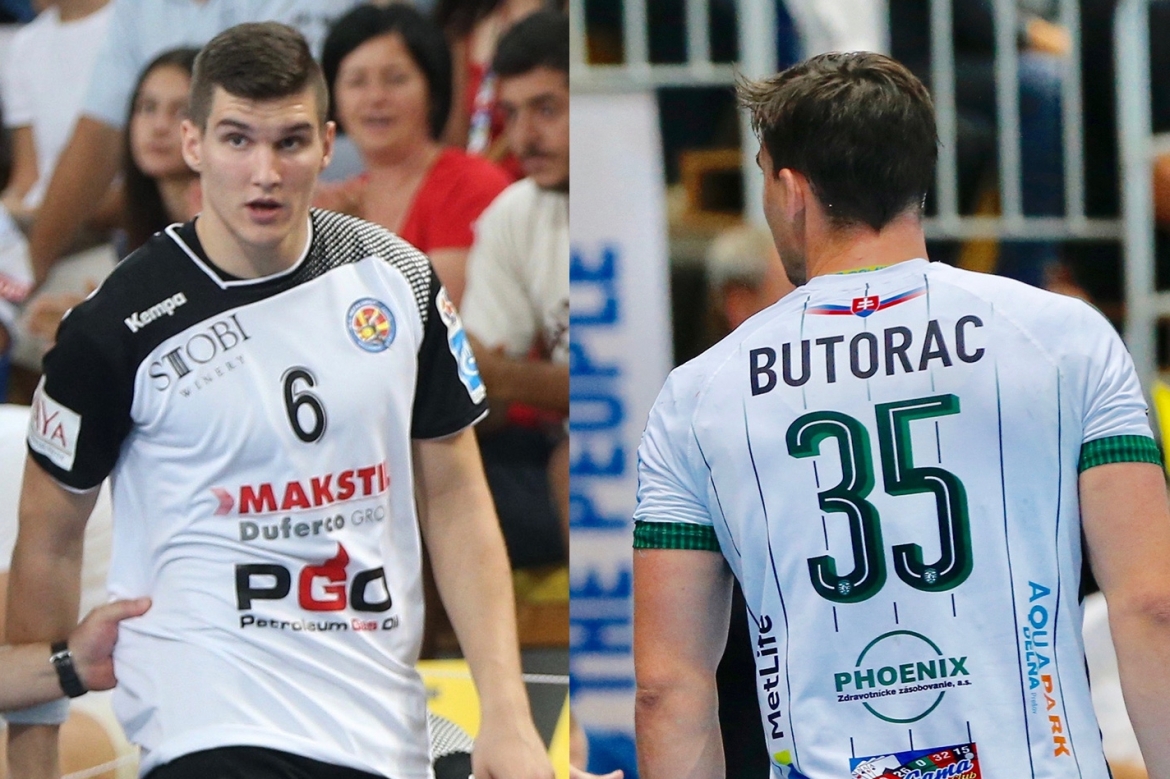 Two young Croatian stars have taken the spotlight with their goal-scoring records this season in the SEHA – Gazprom League. With one round yet to be played, it will be interesting to see, who is going to come out on top in the end. Former Celje PL man Blaz Janc took the title last season, it is time for another young winner.
Tatran Presov's Bruno Butorac started the season brilliantly. He was on a torrid pace at the start, scoring 39 goals in the first 5 matches. The right back from Croatia was simply unstoppable, as he and Dominik Krok helped Tatran get off to a terrific start. On the other hand, the season looked a bit different for Halil Jaganjac. Metalurg's left back only had 3 goals in the first 4 matches, but after that point he remained incredibly consistent. Jaganjac went to score 37 goals in the next 9 matches, including 9 against Butorac and Tatran Presov and 8 in Celje. His shots from 9 meters and beyond were just a joy to watch.
It seems like Butorac 'ran out of gas' a little bit, since he only scored 11 goals in 5 games in 2018. He got back on track in the last one, scoring 5 and assisting on 4 against Metalurg. Still, he did even better in the first outing against them- he scored a season-high 11 goals, when Jaganjac had 9. Overall, Butorac had 3 games with 10+ goals, but he also displayed his brilliant playmaking ability, recording 6+ assists four times. That also includes an all-time SEHA – Gazprom League record of 12 assists in one match- it came against Meshkov Brest.
A new Croatian national team player Halil Jaganjac has been impressive in 2018, as well. Even though he had 2 games with 'only' 3 goals, he made sure to deliver in other matches- 8 against Vojvodina and 9 versus both PPD Zagreb and Meshkov Brest. Those matches pretty much put him in a 'pole position' to be the League's top scorer at the end of the season.
In total, Jaganjac has 95 goals after a slow start, whilst Bruno Butorac scored 90, so far. Tatran's player was on top for majority of the season, but Jaganjac managed to overtake him. Can Butorac claim the title in the last round, or will Jaganjac reach the 100 mark and become the top scorer of the 7th SEHA – Gazprom League season?
Both players play on Sunday, Metalurg host Celje PL, and Tatran Presov travel to Velenje to play Gorenje.