Cindric goes for 7&5 as Vardar routinely cruise through Novi Sad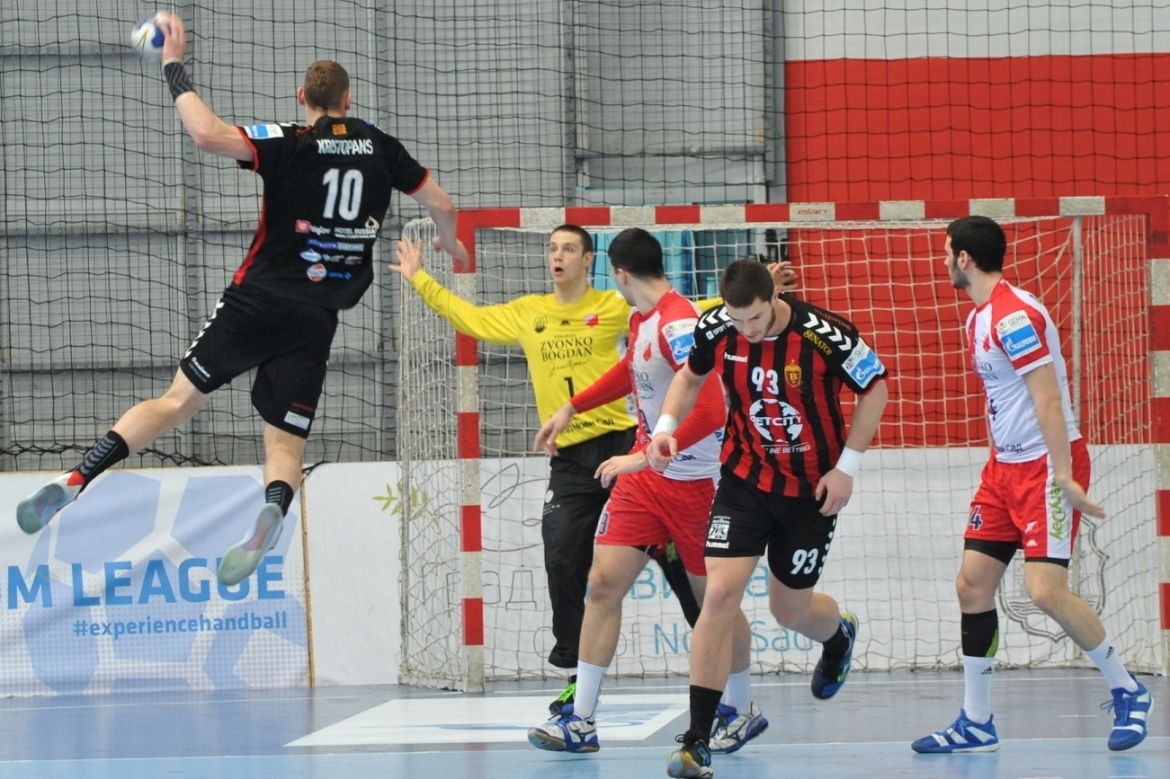 Vardar have in Novi Sad managed to reach their sixteenth SEHA League win of the season beating Vojvodina 36:32 (17:13) in a match they used to raise their form ahead of both Champions League and domestic challenges.
Macedonian champs could afford themselves to rotate the team a little more than usual for what is their second win against two of the best Serbian sides at the moment - Vojvodina and Dinamo, in only four days.
Match was narrow until about 15 minutes into the second when Vardar's 3:0 series which put them up by seven (23:30) sealed the deal and crushed all the hopes Kasim Kamenica and his players had of perhaps surprising European champs at home. Home-team players however refused to give up until the very end, all in all delivering a solid performance and a good intro for what's ahead of them - Serbian championship and Cup finals. Vladimir Bojanic and Bozidar Nadoveza scored six each for Vojvodina while their goalie Todor Jandric added 10 saves in only the first half. Luka Cindric was on the other side key factor in his team's win today going for seven goals and five assists.
In the final round Vojvodina will travel to Slovenia to meet Celje and Vardar will welcome NEXE.